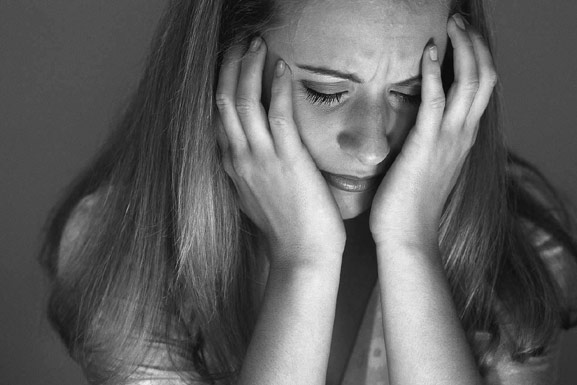 It's cold. It's dark. Getting out from under the warm blankets is more difficult. You have no motivation. It's the winter blahs. Or is it? Maybe it's something more. Maybe you're really fighting depression.
What is depression?
"Depression may be described as feeling sad, blue, unhappy, miserable, or down in the dumps. Most of us feel this way at one time or another for short periods.
Clinical depression is a mood disorder in which feelings of sadness, loss, anger, or frustration interfere with everyday life for a longer period of time."
(from the U.S. National Library of Medicine)
Depression has many different faces including: minor depression, major depression, atypical depression, dysthymia, postpartum depression, bipolar disorder, and more. Each one is slightly different, varying in severity as well as the optimal methods for treatment.
Symptoms can include:
Low mood or irritability
A loss of pleasure in usual activities
Trouble sleeping or sleeping too much
Major change in appetite or weight
No energy
Feeling worthlessness, self-hate, and guilt
Trouble concentrating
Hopeless or helplessness
Repeated thoughts of death or suicide
I was diagnosed with dysthymia about three years ago. I'd been running in denial for many years. I'd probably been paralyzed by depression since I was a teenager. The stigma in the Church of taking medication for depression terrified me. The fear of others finding out that I, a staff member and leader in the church, was depressed kept me in hiding.
This is what depression looked like for me:
Always feeling a little "lower" than those around me. Even when I'm excited, I don't look like people think an excited person should look. I'm not necessarily unhappy, I just don't have the same highs as others do and when I have a "low" period, it is lower than the average person.
Hiding in sleep. I require a decent amount of sleep – at least 8 hours a night to function well – but this goes beyond that. This teams up with exhaustion and makes me want to sleep all the time. I also have PCOD and part of that is a hormone imbalance that further complicates this symptom. When I don't know what to do and feel overwhelmed, I sleep.
Difficulty focusing. I think this one has become worse over the years, even when my dysthymia is well managed. Maybe that's living in a house with a bunch of off-the-wall boys? When my dysthymia is not in check, I'm all over the place and can't complete anything.
Feeling like I can't do anything right and feelings of hopelessness and helplessness. I give up and stop even trying to complete anything or focus on anything.
Easily becoming mad at myself and feeling easily frustrated and uncontrollably irritable.
Feeling anxiety, irrational fears, and worry.
When my depression is under control, these things don't magically disappear, but I can handle them. These symptoms are greatly lessened and manageable. They no longer throw me into a tailspin. For me, medication is the best treatment. For others, there are natural remedies that can help.
If you're struggling this winter, know that you're not alone. Make sure that whatever blahs you're experiencing this winter are not a sign of something much bigger. You don't need to be ashamed. Please seek help from your doctor, a counselor, or pastor. There is help.
"Blessed be the God and Father of our Lord Jesus Christ, the Father of mercies and God of all comfort, who comforts us in all our affliction, so that we may be able to comfort those who are in any affliction, with the comfort with which we ourselves are comforted by God." 2 Corinthians 1:3-4 ESV
God doesn't always take afflictions away from us immediately; more often He seems to choose to walk through it with us. Paul tells us in that passage that God comforts us so we can comfort others. If you've faced your depression, comfort others by sharing your story and creating a safe place to deal with depression.
Amanda is a former church communications director turned homeschooling mom. She's now using her BA in Bible and MA in Old Testament Studies to nurture and disciple her two boys with the help and support of her high school sweetheart and husband, Josh. She's venturing into the world of Kindergarten with her oldest son this year using Sonlight as her base curriculum. She blogs about life, motherhood, homeschooling, technology, faith, books, and more at ThePelsers.com. You can follow her on Twitter at @apelser.