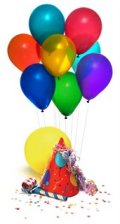 As Founder of Heart of the Matter Online, Amy Stults has laid a wonderful foundation with the HOTM ministry to homeschool families and we want to celebrate what she has done as she goes on to other endeavors and the transfer of HOTM becomes final.
Please join us as we discuss the vision behind Heart of the Matter, its development and growth and what lies ahead for Amy and HOTM.
Date:  Tuesday, March 6th
Time:  7:30 – 9:00 p.m. EST
You can join us in several ways….whatever fits your schedule best!
-You can join us live and ask questions via BlogTalk Radio by calling into (602) 753-1896.
-You can listen in live by visiting:  Heart Of The Matter Live!
-You can participate, leave messages and questions for the program by visiting:  the Heart of the matter Facebook page or by twittering us at hotmonline.
There will be lots of GIVE AWAYS and FREEBIES!
We can't wait to meet you there!
If you have any questions, please contact us at inquiry@heartofthematteronline.com
Faith and Courage,
Lori Lane