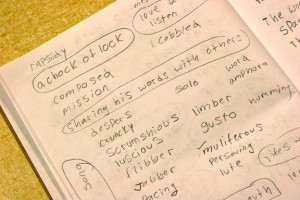 Being a poet, I can't resist a good metaphor. So when I found myself stuck in the January homeschool doldrums, I called my friend Sara. My ears perked up when she said, "I hear there's a storm brewing in the Aleutians."
"What?"
Fifteen years ago our family set out on a homeschool journey. Thing is, we chose to not venture alone. The very next fall eight families gathered in my 900 square foot home to homeschool in community. Our family has been at it ever since.
One thing I know for sure, hurricanes are HUGE. Exploring the topic further, I find the nuances an intriguing metaphor. Simply stated, hurricanes are forceful low-pressure areas that form over warm ocean waters. Their source of energy is water evaporating from the surface of the ocean. But it's the storm surge that is most potentially devastating. As the winds voraciously spiral, they push water into an angry mound at the center and its ripple outward causes all sorts of havoc when it reaches land. We've seen tragic results from the likes of Katrina and Sandy and have offered our hearts in prayer.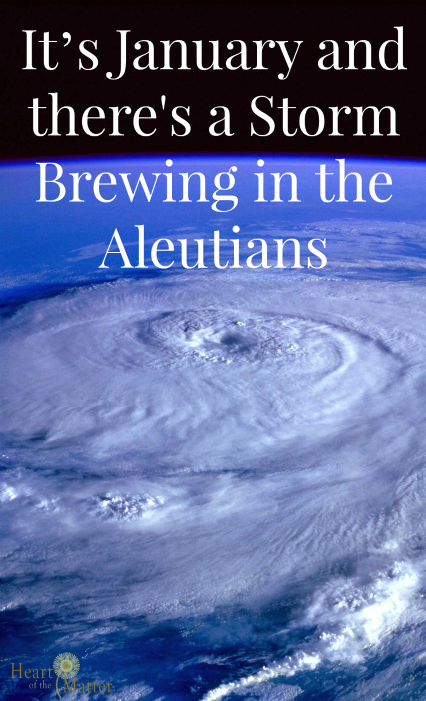 But what have hurricanes to do with the homeschool movement?
What if the answer is absolutely everything?
When I set out on this journey I was not driven by a desire to shelter my children from a secular education. In fact, my husband and I chose to enroll our daughter in public Kindergarten. And while that first year was terrific, we chose to move Hannah to the private school I taught at the following year for the first grade because we sensed something of Hannah's eagerness to learn shrinking. At the end of Hannah's first grade experience it dawned on me. As a mother, I've been entrusted with something God made. Hannah is God's artistry. And, being an artist, I at once understood the gravity of this realization.
In that moment, the task of educating my daughter took on a whole new purpose and I've been doing my best to communicate this very purpose to others all these many years.
Simply stated, the foundational goal of traditional teaching methods is chasing numerically ordered academic standards and checking boxes. I can't help but wonder, if this is our ultimate goal, aren't we defacing God's Artistry? What if making the mere content of what we teach our highest priority is like spraying graffiti on the Mona Lisa?
Because I've been entrusted to protect and promote individuality, as a parent and educator, I'm privileged to be a curator of sorts, keeper of a heritage. If the work of education is first and foremost the work of caring, how are we to put this into practice?
I decided early on to forge a trail, an offering if you will, to the broader field of education and I planted the seed in the garden of the homeschool community.
Traditional education is simply not equipped to recognize the individual's potential. Cultivating individuality is not an academic priority. Yet, the consequence of leaving the individual's creative impulse to stagnate is, I imagine, leading to all sorts of storm surges.
There are so many wonderful traditional academic methods available to the public, private, and homeschool sectors of education—the Classical approach, Reggio Emilia, the Montessori method, the Project-based approach, the Core Learning method, even the Unschooled approach. But none of these methods truly address questions that nag at my heart:
Can a system of education protect and promote that innate individuality of each child—God's divine artistry?
Might it be possible to cultivate imagination and curiosity in such a way as to stimulate the development of intellectual prowess?
So my task of exploring the potential of homeschool began and the Guild Method was conceived. I've been at the work of making a case for cultivating curiosity, for teaching children to recognize and respond to the creative impulse across all academic domains ever since. Children who embrace the work of curiosity are able to imagine and unearth possibility. These children enjoy the pursuit of knowledge, and ultimately, gain wisdom.
If our lives are to have purpose, we must press into the work of becoming abundantly ourselves. Adopting the Guild Method provides opportunity for each and every child to be mentored in ways not possible in the traditional methods. I believe that at the core of each child's being is some form of genius. It has been my joy all these years, to awaken and cultivate this genius not only in my own children, but also in the children I've been privileged to mentor.
Still, in all my years of supporting the homeschool community, I've never met a mom (me included) who doesn't struggle (especially in the toddler, primary education years) with a desire to escape for moments here and there from the daunting task of raising and educating children. At times I count the minutes to my ALONE time. Honestly, what homeschool parent, or any parent for that matter, doesn't crave ALONE time? But, when I stop to think about the list of professional institutions that have been birthed as a result of this desire for ALONE time, I'm taken aback. Sure, it would be nice for someone to do the work for me, but I cringe pondering the selfishness of my desire. While the very real need for partnership is not to be discounted, in the Guild community I've discovered balance. I've learned over the years to discern the fine differences between off, rest, and escape.
What if the seemingly small decisions we make every day concerning the education of our children will lead to large, perhaps even catastrophic consequence? Sara's hurricane metaphor was just the thing to remind me that the lower the pressure, the bigger the storm. There IS a storm brewing in the Aleutians!
There is a storm brewing and it's impacting our culture. What happens when children loose vision for the work of learning? When my daughter was a freshman, she was hired to be a writing mentor for the introduction honors composition course at her university. After the professor gave the first prompt, she was stunned when her mentees came to her in a panic, "What does he want us to say?" Hannah tried to encourage them that the professor's directive had unlimited room for creative response. Thing is, these Honors students had never developed the skill of Creative Critical thinking and so the goal for them was checking off the box, the grade. There's a broader illiteracy thriving. Trouble is, we've forgotten that we need to watch the signal buoys and by the time we do, it's too late.
I know, as homeschoolers, we all agree that children are an undervalued ministry who deserve our number one treasure—time. When it comes to the momentum of traditional education—regardless of the sector—at times I'm mystified, other times I'm simply discouraged, by the tendency to lean on the experts to justify our selfishness. Method and curriculum is the secondary task that should follow knowing the child being educated. This type of educating, Guild Method educating, is a slow, painstaking process. Even us homeschoolers, at times, get caught in the hurry-cane, "Ah, college is coming!" When it comes to educating our children, with the mass of standards looming, it's much easier to leave it to the experts. But as curators, our job is to make sure the work of art is protected, its purpose valued. I grew up near the beach and learned early on it's never wise to turn your back on the sea's swelling power.
And now, as I ponder Sara's metaphor at the start line of 2013, I'm so thankful for the homeschool movement where I learned that the hurricane metaphor's not all doom and gloom. This morning I saw a headline that caught my eye, "Clear Skies, Powerful Waves Forecast for Mavericks Surf Contest Sunday." It seems that the Aleutian Islands storm is forecast to hit Half Moon Bay's coastline, setting the perfect stage for the big wave shredders. There is something to be gained from heading into the calm eye of the storm that captures my attention. After all, aren't we as homeschoolers akin to big wave shredders?
First footsteps to January, thanks to Sara, I'm committed to head into the long leg of the year anticipating the storms—shedding tears over math problems that are too difficult, resisting the work of crafting ideas to words on the page, complaining that reading is boring, buzzing endless streams of "I can't" and "I won't" and "why-do-I-have-to-you-can't make-me" and even the more quiet droning, "Oops-I-forgot mom." God uniquely equipped me to curate! I can do this!
After fifteen years—my Hannah homeschooled through high school, now graduated from university with honors, my three sons following suit—you'd think chasing hurricanes would not be so daunting a task. Truth is, being a curator I'm ever conscious of the storm's direction, keeping my eye on the signal buoys ready to protect the precious cargo. But I'm also anticipating the adventure, eye on the calm of the storm, board waxed up ready for the big waves.
And so, here at the threshold of January be encouraged, don't grow weary in dong good. The homeschool journey is an adventure, but remember, never, never ever, turn your back on the sea!
Kimberly has been a homeschool mom for 16 years and is an advocate for reform in education. Her book, Habits of Being: Artifacts from the Classroom Guild, is a collection of snapshots from this experience woven to a philosophy of education. She is a founding partner of Blackbird & Company Educational Press, which develops and publishes innovative literature, writing, and poetry curriculum, plus collectivebanter.com, an online opportunity for young writers, visual artists, and musicians to compete and publish their work. She is also a regular contributor to fourandtwenty.typepad.com. Her writing and visual art students have received numerous awards including regional and national recognition by the Scholastic Alliance for Young Artists & Writers and have been published in online and in-print journals. Long ago the California resident, mother of four, received her Bachelor of Arts degree in biological psychology and fine art, graduate training in clinical art therapy, and more recently earned her MFA in creative writing from Antioch University in Los Angeles.