There are two things required for admission into an Ivy League University; preparation and luck. If your child is looking at top college or military academy, it's so important to figure out admission early!
Homeschoolers are accepted into all of those schools, but admission requires a lot of work and planning. Your student must be very gifted and have a strong work ethic. Parents must work hard to prepare high school records. Your child must have taken rigorous academics and have earned extremely high test scores. They must demonstrate leadership and long-term activities, and have passion in something aside from academics. They need to write fabulous essays, and their letters of recommendation must be glowing. They must have great interview skills, and be involved in multiple volunteer activities.
That's when the "luck" part comes in!
Only about 6-10% of applicants to Ivy League and military academies are actually accepted. Most applicants are perfectly qualified! Even if your child has done everything right and meets all the requirements, the same is true for most of the other applicants. The truth is that not every great kid will be accepted. Because of this, it's very important to have a backup plan for college. Don't put all your eggs in one Ivy League basket! Make sure you apply to a variety of different schools, including some where your student will almost certainly be accepted.
If your child is aiming for an Ivy League school, there are certain things you can do that will increase the likelihood of their acceptance. Don't give up just because it will be hard! These suggestions will give that edge that may help your child succeed.
Policies
A lot of Ivy colleges have very specific directions for homeschool students. Princeton, for example, suggests that the more documentation you can provide the better. They encourage you to go beyond the application forms, and provide everything you can to explain your homeschool. Don't read the homeschool policy alone, though. Pay attention to the things that other applicants are required to do and make sure to read everything about applying and not just the homeschool section.
Recommendations
Students need strong letters of recommendation. Every Ivy League school required some letters of recommendation or references, and most prefer that these be from people outside the family. These letters should focus on the student's academic preparation, promise, and intellectual curiosity, as well as their extra-curricular involvement. Think about this during the early high school years when you're choosing extra activities, and be on the lookout for people who can help provide these recommendations. Letters can sometimes come from outside instructors, so if your child participates in classes outside your homeschool, such as community college, that can be a great source of recommendation. If you plan ahead during high school, you won't have to scramble to come up with these later on.
High School Records
As you might expect, Ivy schools want to see applicants who have chosen to take challenging courses, and engaged in rigorous study. They are happiest with traditional transcripts and course grades, an outline of your high school curriculum, and a reading list. This basically means that they're looking for comprehensive high school records, so make sure that you are keeping those as you go through high school. Provide a detailed curriculum records all the way through high school. Those records should include a list of the books, subjects, and learning resources that you used, so they really do mean 'comprehensive' when they say that!
Testing
Like most colleges, Ivy schools require applicants to take the SAT or ACT with writing, and they usually require a student to take SAT Subject Tests. Many Ivy schools suggest that students take more AP or SAT Subject Tests to demonstrate their competence. Without those actual numbers to consider, it's hard for a homeschooler to compete with the other bright, gifted, driven children who apply, so any additional tests your homeschooler can provide will only improve their chances of acceptance.
Passion
Academic breadth and competence are extremely important to Ivy schools, but so is a passionate interest in something. Most applicants will have invested years in some great activity, purpose or cause, and homeschoolers must demonstrate that passion too. This can be demonstrated through work experience, leadership, volunteer activities, or other ways, but the important thing is to show your child's passion and interests. These kinds of activities will become great sources of recommendation letters, so they serve double duty that way.
Non-Ivy Elite Schools
Not every elite school is an Ivy school. Some public universities—perhaps the one in your backyard—are considered elite universities or "Public Ivy" schools. Be careful not to think that your backyard university is your easy-in college, because it may be more challenging than you think. There are other upper echelon colleges that are similar to Ivy schools. Wheaton is often called the "Christian Harvard," and schools like Notre Dame, Stanford, Duke, Vanderbilt, and MIT are all extremely challenging to get into. Even though they're not considered a "True Ivy" school, they are extremely difficult to enter, and have a much lower admission rate than most other colleges.
Military Academies
US military academies are in many ways even more difficult to get into than Ivy League schools. These academies include the Military Academy (West Point), the Naval Academy (Annapolis), the Coast Guard Academy (New London), and the Air Force Academy (Colorado Springs). Often the easy part of admissions is the academics, while the hard part is all the other requirements! Military academies require applicants to be nominated by their member of Congress in order to be considered for admission, and applicants also must submit proof of physical fitness. Admission to a military academy requires a huge amount of preparation, so start at the very beginning of high school if you think that your child might be interested in attending.
Back-up Plan
Almost everyone who applies to an Ivy school is very well qualified, but ultimately only a few will be offered admission. Remember how important it is to have a back up plan, in case your child is not offered admission. Make sure to apply to some non-Ivy schools, and some safety schools, in order to avoid heartache. Be hopeful, but be realistic, and the best of luck to you!
_________________________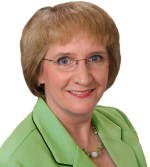 Lee Binz, The HomeScholar is a dynamic homeschool speaker and author. She is an expert on how to craft a winning homeschool transcript. Lee's mission is to encourage and equip parents to homeschool through high school. Check out her Freebies, including her free mini-course, "How to Avoid the 5 Biggest Mistakes Parents Make Homeschooling High School." You can find her on Facebook at  Facebook.com/TheHomeScholar and Pinterest at Pinterest.com/HomeScholar.