This article happens to be due on my oldest daughter's 13th birthday. Coco has been asking for a Facebook page for the last year, and I have been adamantly against it. The more I explore Facebook, though, the more I realize she really is one of the only kids her age we know that doesn't have one.
While I don't mind being the only mom that says no, I want to make sure I'm saying no for the right reasons. This last month, I've been debating with several friends on the pros and cons of allowing a teen to have access to social media sites such as Facebook and MySpace. I even posted a question about it on my public Facebook page.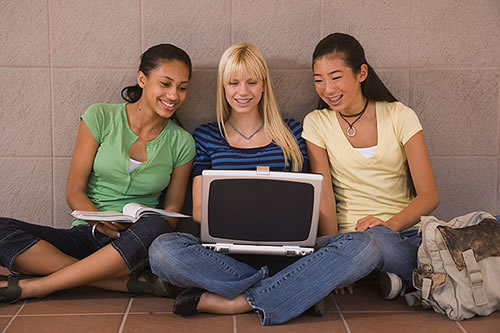 To be honest, I still haven't decided what I think. I had an idea to give her permission to have a Facebook page on her birthday, and at this writing, I'm still prayerfully considering the pros and cons I've come up with. Here they are:
Con: I worry about my daughter being exposed to online predators. Blame Dateline.
Pro: Though this is a valid concern, in this case I think we're safe. By using Facebook, she can password protect her page and only allow chosen friends also on Facebook to view it. I would certainly have the rule that she is not allowed to be Facebook friends with anyone we don't know in real life. MySpace has similar options.
Pro: Facebook (or MySpace) can be one more way to connect with friends and socialize with kids her own age.
Con: While I like that Coco would have one more way to connect with friends, I also realize that friendships formed via social networking sites are likely to be somewhat superficial. On the same note, we are all aware that it is easier to over-share when "saying" things on the computer.
Con: Two words: Time Waster! Do I really need one more thing vying for my busy daughter's attention?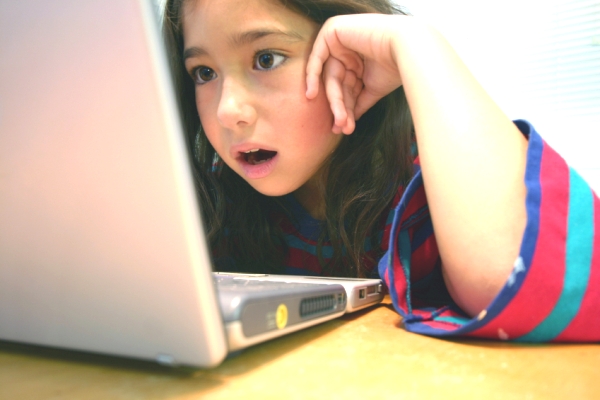 Pro: Two other words: Time Management! By setting boundaries, I can help Coco learn how to manage her time better. And, as my friend Tish pointed out, Facebook can be used as a motivator (or leverage)!
Pro: Facebook can teach responsibility. When my friend Sherri mentioned that the games on Facebook are teaching her son to be responsible, I had to giggle. Yet, having to abide by the guidelines I give her would give Coco more responsibility. She would have to check herself before she clicks "share," and learn to be discerning about what others are sharing.
Con: Is my daughter ready for such responsibility? In an online world, you may be able to take back something you regret saying, but you can't erase it forever. In the age of texting, emailing, you-tube, camera phones, and more, I fear our kids have to learn the hard way too soon sometimes.
Con: There are certain people in our life that I'm not crazy about my daughter getting close to, even if it is on an artificial level. Sure, I can tell her she is not allowed to friend these individuals, but with this particular situation, I would not be able to do that. They are relationships that I have no desire to encourage, but am not able to keep her from. This is definitely the biggest factor in my decision. I know the details here are a little vague, but let me just make this clear: it is not my daughter whom I do not trust.
Pro: I can monitor! My friend Kelly pointed out that she knows more about her kids friends than she would by just hanging out with them because she has a rule that anyone who is friends on Facebook with her kids have to be her friend, too, so she can see their page. While I might not want Coco interacting with certain people, at least I will be able to monitor their interactions. If I see anything inappropriate, I can nip it in the bud right away.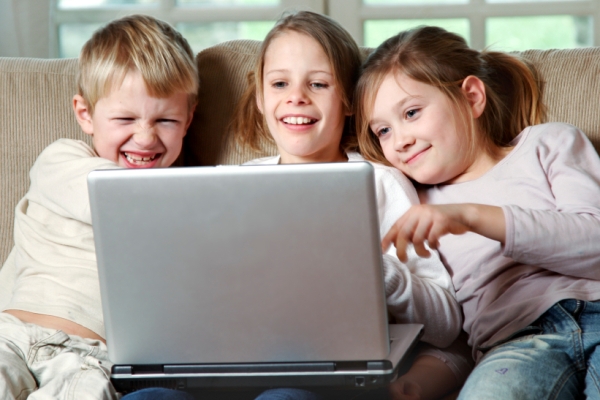 Like I said above, I still haven't decided what I am going to do. I gave myself the deadline of Coco's birthday to decide, but I am turning this article in early. I will have to stop by HOTM when it posts and let you all know in the comment section what I decided!
And what about you? Are your kids on Facebook, MySpace, or Twitter? Tell us why or why not.
Angela Mills homeschools her two amazing girls. When she's not dreaming up her next organizational system (the one that will really work this time!), she loves to spend time with her husband of nine years. She is seriously addicted to reading, Lost, and Burt's Bees lip balm. She's been a working mom, stay at home mom, stepmom, and is occasionally a weird mom, or so her kids tell her. You can catch her blogging at Homegrown Mom.