What a difference a year makes! This time last year, my son had about 8 words in his vocabulary. He was still wearing diapers. Now he talks non-stop, creating elaborate stories about castles, knights, and superheros. He hasn't worn diapers, not even to bed, in six months. He is a voracious learning being and many days I'm struggling to catch up!
Now that the holidays are over I'm looking ahead at how we'll be spending the next few months of our homeschooling journey. New to homeschooling and 3-year-olds, I have been a little overwhelmed. I've based my choices on the following considerations; flexibility, creative play, reading and language, arts and crafts, natural routines of a home, and time with other children.
Flexibility – Knowing that things have a way of changing quickly with a 3-year-old, I wanted our homeschool plans to have a "flexible structure" in terms of subject matter as well as timing. Given that my sons interests can change quickly, I didn't want to invest a lot of money in curriculum or supplies that would require a long-term interest of financial commitment. Also, considering I'm entering into the second half of my pregnancy with our second child, I wanted to cut myself some slack for those days I'm not feeling very energized.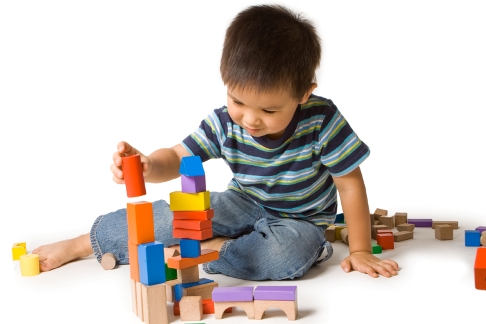 Creative play – In all my reading on child development, as well as my personal observations, creative play is key. As he put it today, "I don't go to school. I learn by playing with my toys!" I marvel at the structures he puts together with his Legos and blocks, the stories he creates with his action figures, and the logic he verbalizes as he created meaning and interprets relationships in the world. The questions that arise from such creative free play have served for some of the most profound learning experiences we have had together. Notably, they are questions I probably would not have thought to address in any lesson I would have created on my own. It is a wonderful opportunity for me to follow his lead.
Reading and Language – Aside from all the obvious reasons for reading daily to my son, I am building on reading because my son loves being read to. Otherwise extremely active, he will sit for an hour at a time as long as I'm reading stories to him. He loves studying illustrations. He will gaze at the ceiling, listening intently, as I read to him the descriptive imagery of classic children's stories like The Wizard of Oz or The Velveteen Rabbit. He'll stop me when he doesn't know what a word means or ask questions regarding a characters motivations. He recently has taken to "reading" me his favorite stories and asking me to teach him how to spell certain words or asks for confirmation that a work begins with a specific letter. A friend of mine recommended a literature-based learning program for young children called Five in a Row.  We'll be starting to make that a part of our daily activities in 2 weeks and I'm looking forward to it.
Although my son didn't start talking until he was about three, he is making up for lost time! He loves words. He delights in learning the meanings of new words. Often when he is playing on his own and thinks I'm not listening, I hear him turning a word over and over under his breath, practicing its pronunciation until he masters it. He also loves listening to other languages and has developed quite an impressive ear for them. He requests a CD called "Magic Spanish for Kids" by Beth Manners whenever we get in the car. We also, based on recommendations from friends, recently introduced the "Muzzy" http://www.early-advantage.com/Muzzytrialoptin.aspx language program into our home. He loves it and will regularly incorporate foreign words into his stories or make his characters be "Spanish" of "French". It is really amazing. So we do some part of the Muzzy program daily as well.
Arts and Crafts – These projects are often inspired by the questions my son asks and have often served as a way to access learning in a hands-on fashion. For example, we were on a trip at a local museum when we got on the topic of the solar system. This sparked a lively conversation on the way home and we decided together to build a model of the solar system to hang in his room. He's not a fan of coloring, preferring to build things. As a result most of our projects are about creating forms from folding paper, molding clay, cutting and pasting, and so on. However, he has recently become a big fan of painting, so we've focused on combining colors and getting experience with the texture of the paint rather than trying to paint "something." I love and frequent the www.familyfun.com website for free ideas, but there are many out there! I also created an art supply basket for my son to access whenever he feels inspired to create a drawing or cut and paste so that he is not dependent on my availability to express his ideas.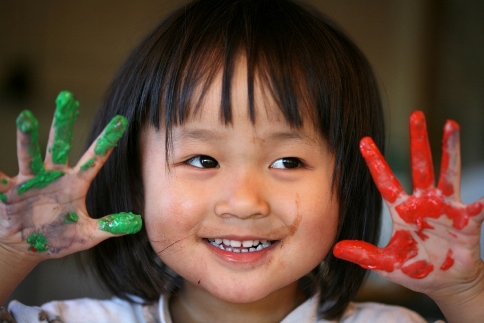 Natural Routines of a Home – Given that my son often wants to help me in whatever I'm doing, I try to create opportunities for him to work along side me as part of the natural routine of our home. I want my son to understand that he is an integral part of our household and is valued for his contribution. It may take him a bit longer to put his toys away than it would for me to do it myself or making pizza for lunch may be a bit more messy with his help, but the pride he feels in contributing and the interactions that we have while working together are priceless. He understands houseworks as something that is necessary and important and fun as we do it together. We talk about why we do the chores and why they are important. He is particularly fond of helping me cook. Thank goodness there are a number of great "cooking with kids" resources available!
Additionally, homeschooling has given me the incredible gifts of being able to create meaningful daily and weekly routines. Without most of the artificially imposed time tables of a typical work day or school day to dictate when to do things, I have been liberated to tune in and understand my own biological rhythm and to observe my son's rhythms. I've been able to create our daily and weekly schedules based on those and it has made an incredible difference in the quality of our time together. I'm able to maximum productivity mid-morning and target more structured homeschooling activities and household work for that time because that is when I feel most energized. I noticed that my son tends to have more attention for activities that involve fine-motor skills in the morning, so that is when I'll introduce arts and crafts. Alternatively, my energy dips mid-afternoon. For a while I thought my son's energy soared during this time. However, I've come to understand that the increased activity is actually a display of overstimulation and the need for some quiet time. Often I'll read to my son during this time period and often this results in taking a nap together on the couch. Although it is challenging in the winter in New England, the best time for him to have physical play time outdoors is the late afternoon and early evening as his attention span is lowest at this time and the exertion helps him to calm down sufficiently for bedtime. Another example is that we don't typically do lessons on Mondays. I tend to use that day to get ready for the week and to complete housework lingering from the weekend. My son enjoys hours of unstructured time to fantasize with his toys and help me with housework following what is typically and engaging weekend of music classes, sports, religious education, and family time.
Time with other Children – While this is the first thing that other people worry about when they hear that I'm homeschooling, in my mind it is the easiest part of the program to establish! Several other mothers and I created a co-op that meets weekly to give our children, ages ranging form newborn to 5 years, an opportunity to learn and play together. We alternate weeks of informal playgroup with more formal lessons based in stories, arts and crafts, and free play. Our family became members of the EcoTarium which has provided countless hours of fun, learning, and social interactions over the past few months. They have a wonderful preschool enrichment program one morning a week that we attend whenever we have a chance. My son does a weekly Music Together class with my husband and had a tremendous time playing soccer as part of our local youth soccer league this past fall. As a family we attend weekly worship at our church and he enjoys the Montessori-based religious education program offered there. Finally, he spends one day a week at a home daycare with children ages infant to 10 years while I work from home on my business. That doesn't include all the other things we do like seeing friends, going to the park, the beach, and seeing family members throughout the month. His social experiences vary from structured learning time in a group while listening to stories or following directions for projects to complete free play with others.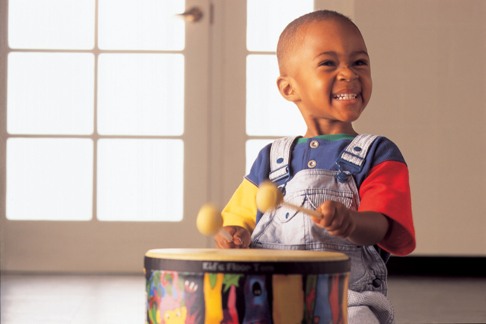 My husband and I feel so blessed to be able to offer our son such rich opportunities for experiences. We feel so humbled as he absorbs everything like a sponge and often comes out with profound insights that floor us. While it may be a lot to juggle and certainly takes a huge commitment on our parts to be engaged at all times, we truly are grateful and it is absolutely worth the effort. The proof is in the pudding, as they say. My son is so happy and enthusiastic about life and learning. As a mom I hope that he never loses that spark. My commitment to being a homeschooling family revolves around fanning those sparks into flames of passion for his life and for the contributions he'll be able to make to the lives of those he cares about and to the world that awaits.
I'd love to hear about what you're doing at home with your preschool-aged kids and what resources you've found most helpful! I'm always looking for opportunities to learn more. What I'm doing is working for now, but kids can change so quickly and it can be hard to keep up!
Joonu is a wife and mother to a 3-year old energetic little boy and has one on the way. She is just starting out on her journey in homeschooling and embraces it as a family lifestyle. She is also a successful yoga teacher, the co-founder and President of a charity called Blackstone Valley WomenAid, Inc, coordinator of service activities at her church, and a Chief Dream Officer of an entrepreneurial development community for women called The Dream Factory Community. She enjoys being in nature, spiritual study, reading, golf, chocolate, and spending time with family and friends. She started blogging as a way of recording her observations and got great feedback from family and friends so she kept going. Her intention is that by sharing of her own experience she can offer resources, support, and ultimately enrich someone experience of themselves as whole, perfect, and loved. Please visit her blog at howhomeschoolinghappens.blogspot.com.