This week's podcast is part two of my keynote presentation from the 2015 End in Mind Conference.
Sometimes when I speak, it really is an act of preaching to myself. Yesterday, I spent the day in Denver, working with some amazing students alongside the team of parents and staff at Artios of Littleton. Denver is two hours from where we live and this weekly trip gives me time to listen to podcasts and get rejuiced or just refocused.
Last night, I decided to listen to this week's End in Mind Podcast before it was published today. It has been about nine months since I presented this talk at the 2015 End in Mind Conference and I wanted to remember exactly what I had said to the lovely ladies who attended. Whew! Even in relistening to this second portion of my keynote session, it was like preaching to myself once again. I've heard it said that it's not hard to teach what was hard to learn. Ain't that the truth!  As I listened, I remembered how much this topic has meant to me over the years.  It has helped me through more rough seas than I can even remember.  That saying is SO true!
Learning to look beyond our present circumstances, beyond our routine, beyond mundane tasks, is a skill that is learned.  Learning to see the "why" is a perspective that is developed.  When we learn and develop this skill, while being involved in the day to day, our daily tasks take on more meaning.
In last week's podcast, we talked about what our ultimate "end in mind" should be:  Becoming More Christlike.  This week, we are talking about the practical side of this concept.  We are discussing how focusing on that goal of Christlikeness gives significance to each and every action and attitude. As I listened to this session on the way home last night, my heart was moved.  All day long I had been struggling looking at the here and now, but I was not doing so in light of eternity.  Looking at the here now had me discouraged, and to be quite honest, disillusioned.  My attitude was so much more MY problem than it was due to anyone else.   Oh, how I want to be focused on what God is doing  and not just on my present circumstances.  God is working in me THROUGH the circumstances and people in my life.  God will continue to sanctify me through His Word.  When I can keep that in mind, my entire perspective on the here and now changes.
P.S.  Great News!  
The End in Mind Conference is coming to Atlanta, GA; Greenville, SC; and Denver, CO this year.  Guess what! We have the dates and location for the Denver conference already confirmed.  Mark your calendars now! More information will be coming soon!
2016 The End in Mind Conference
March 4-5, 2016
Foothills Bible Church
6100 S. Devinney Way
Littleton, CO 80127
Have a question?  Speak up!
If you have a question, we would love to hear from you.  Just go to our home page and click on the side bar tab labeled "
send voicemail
."  This will allow you to quickly and easily record a voice mail message that goes straight to us.
Have a question?  Speak up!
SUBSCRIBE TO THE PODCAST
Want to know when each new podcast is published.  Subscribing is quick and easy.  You can do so by subscribing to our site or you can subscribe through iTunes or through Stitcher.
SPREAD THE NEWS
If our show has been informative and encouraging to you, we'd love for you to help us spread the word, by rating us on iTunes and writing a short review.
SHARE THE LOVE
If you enjoyed the show, please rate it on iTunes and write a brief review. That would help tremendously in getting the word out and raising the visibility of the show.  These quick steps helps us get the word out and raise the visibility of the podcast.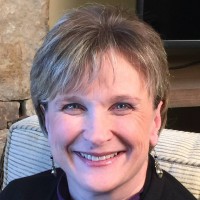 Lori Lane – Managing Editor of The End in Mind and Founder and Executive Director of Artios Academies.
Lori and John Lane have been married 32 years and live on a small ranch in the beautiful Colorado Rockies. They have four sons ranging in age from thirty down to seventeen, two beautiful daughter-in-loves, (soon to be three) and a four precious granddaughters. Lori is the author of Beginning With The End In Mind and The Artios Home Companion Series.  She is the founder and executive director of Artios Academies. Lori oversees the ministry of The End in Mind. You can follow Lori at The End in Mind where she and a team of contributors blog about a variety of topics with a focus on beginning each area of our lives with the "end in mind."
Podcast: Play in new window | Download