It's easy to look at routines as heavy shackles to drag around and feel obligated to.  At least for me, the word "routine" has always been kind of a bad word.  It gave me visions of being tied down and inflexible.
But what if routines were made by you and for you?  What if they actually could set you free to focus on what is most important?  What if your mind wasn't always crowded with things that need to be "worked into your schedule"…because you had already allowed time for those things on your calendar.
That's our topic for today's podcast and Lori is sharing how working with blocks of time has really helped her deal with "mental clutter." We hope you will join us for this special episode.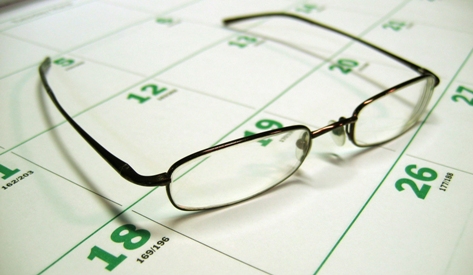 Have a question?  Speak up!
If you have a question, we would love to hear from you.  Just go to our home page and click on the side bar tab labeled "send voicemail."  This will allow you to quickly and easily record a voice mail message that goes straight to us.
Subscribe to the Podcast
Want to know when each new podcast is published.  Subscribing is quick and easy.  You can do so by subscribing to our site or you can subscribe through iTunes or through Stitcher.
Spread the News
If our show has been informative and encouraging to you, we'd love for you to help us spread the word.  By rating us on iTunes and writing a short review.
Share the Love
If you enjoyed the show, please rate it on iTunes and write a brief review. That would help tremendously in getting the word out and raising the visibility of the show.  These quick steps helps us get the word out and raise the visibility of the podcast.
Podcast: Play in new window | Download