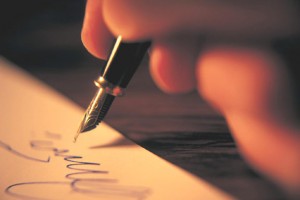 Homeschool is a mission field. We are ministering to our children and planting the seeds of their faith. We then water them, and watch them thrive.
Often we lose focus of the goals of our homeschool.  The very reasons we started homeschooling can get lost along the way.  The difficulties sometimes cloud our memory of the passion we had when we started. That is why it is important to have goals for your homeschool written out through a homeschool mission statement.
A homeschool mission statement can be written out by your family together.  Incorporate Bible verses into your statement if you'd like.  It is helpful to have key verses for your family.  Everything you do should point back to the Lord.
Having a homeschool mission statement will not just include goals for homeschooling, but the overall spiritual goals of your family.  What is your main purpose each day? What are your long term goals? How do you work together each day to achieve those goals?
We wrote ours this year and declared the day we wrote it as "DeBeus Family Day." Every year on that day we will revisit the statement and make revisions as necessary.  (And we'll probably throw some ice cream in there or something to make it fun…hey why not?)  It is really very simple, and was mostly written by the children together. 
Once you have drafted your statement, have fun with it.  Print it out on beautiful card stock and frame it.  Let your family's uniqueness shine through in the design.  Then hang it somewhere prominent in your home, where it will be seen by all everyday.  It needs to be a reminder for each person of the purpose of your family.  
A family mission statement also will provide direction on days when you start to get off course.  A visual reminder of why your family has chosen the path you are on is helpful in keeping your eyes on what is important.
So think about it today. What are your goals for your family and your homeschool?  What is your purpose for your family.  Think about it, pray about it, search the Scriptures. Then write it out. Display it. And live it.

Karen DeBeus is married to the love of her life, Steve, and a homeschooling mom of 4 children ages 10-2. She was called to homeschool when her oldest was kindergarten age after thinking, "I could never do THAT!" Now she is passionate about encouraging others on their homeschool journey.  She is also working on simplifying all areas of her life,including homeschool,  and putting God first in all she does.  Read more about her journey to simplify at www.simplylivingforhim.com.