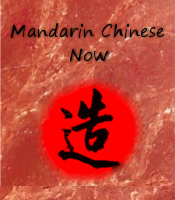 Did you know that 1 in 5 people in the world speak Chinese?  Are you eager to incorporate Chinese language studies into your homeschool, but at a loss as to where to begin?
Thankfully, Chinese can now be as easy to add to your homeschooling schedule as math and science.   Using video conferencing technology, Currclick.com offers a Live Class that brings the Chinese lessons directly into your home.
In order to introduce kids to Chinese, Mandarin Chinese Now is hosting two free Live Classes on CurrClick.com.    My family attended the first of these classes on 12/3/10.
Born in China but currently residing in America, Connie Hong is an excellent and patient teacher of Mandarin Chinese.   Using technology such as a webcam and an electronic pen tablet, Mrs. Hong of Mandarin Chinese Now explained a few characters and how different tones in your voice can change the meaning of Chinese words.    Next the entire class learned how to write the characters for the numbers 1 to 99,999!   And all of this was covered in a one hour FREE class!
On Friday 12/10/10, Mandarin Chinese Now will host another free class, titled "All About Chinese Characters."    With no previous Chinese experience required to attend, this free class is a great way to introduce this important language to your kids.
At the end of her class, Mrs. Hong explained extensive plans for future Chinese classes.   Starting in January 2011, Mandarin Chinese Now will host a wide variety of Live Classes on CurrClick.com.   Beginners can choose 4 or 6 week Live Class such as Head Start Chinese.    Other children might be interested in the more intensive 6 week course All About Chinese Characters or a 14 week semester-long course titled Mandarin Level 1.   More information will be posted on the CurrClick webite as it becomes available.
As homeschooling families we are all committed to providing the best education for our children, but sometimes we just can't do it all.   Now at least when it comes to teaching Chinese, thankfully we can rely on Connie Hong and Mandarin Chinese Now.
Pamela Swearingen has been happily homeschooling in the beautiful Pacific Northwest for several years now. Pamela's kids are transitioning into middle

school now and the lessons in their homeschool (and in life) are getting very exciting! Books, unit studies, notebooks, and nature journals are all part of their homeschooling week. She truly feels that God has blessed her family with the opportunity to homeschool and her goal is to inspire other families to homeschool greatness by pointing them in the direction of some really great books, resources and field trip ideas. Her homeschool reviews and suggestions can be found at http://www.mustardseedhomeschool.blogspot.com/ and all of her non-homeschooling reviews are located at http://www.mustardseedbookreviews.blogspot.com/.