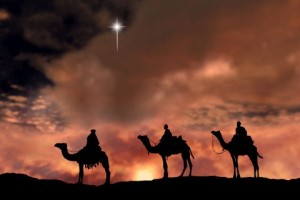 Let's face it, each year the time between Thanksgiving and ending with New Year's Day gets more and more crammed with stuff. Obligations, peer pressure purchases, bank account stresses, parties, relatives in town, long lines, traffic jams, perhaps guilt about broken relationships or loneliness missing loved ones… I'm pretty sure that giving our children an education about what is important and teaching them how to wade through all the rest is something home-educating families can do.
First, strip it down to the basics. For our family, this is as simple as acknowledging that my family is going to need to eat for the month of December and realizing that I'd like to be as far away from the lines and traffic of Consumer Square and the big box stores as possible. One giant "stock-up grocery trip and freezers full" lets me avoid the stress of weekly grocery shopping for the month. Perishables can be purchased at a smaller grocery store away from the bustling crowds.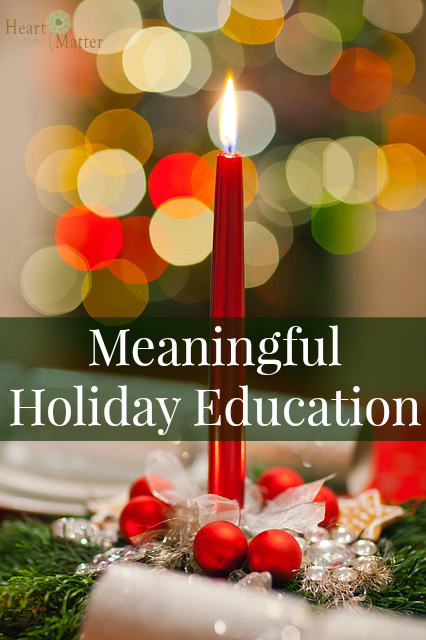 Gift giving is a given this time of year and Pinterest is helping my kiddos and I with ideas. We spend added time working together, use up supplies we already have on hand, learn new skills and have an assortment of baked and cooked items, gifts in a jar, knitted goods, kitchen accessories, carved gifts, wood burned decor, and sewn items to gift.
I sit here one-handed pecking at the keyboard with our ten-day-old son in my arm. Every year we've sent out beautiful family photo Christmas cards but this year I'm satisfied that my family is in clean clothes and fed.

Sometimes we just need to let the pressure to perform slide off our backs.
I challenge you to pin down the most important message you'd like to give your children about the Christmas season (besides the all-important gift of the Christ child). For your family, this might be the importance of giving time and self for the benefit of others, not getting sucked into the stress of the season, or giving up some gift giving to sow into an organization like Love146. Whatever is close to your heart and important to your family, go with that. For us this year, we are simply hibernating away at home with the new babe, reading lots of nice stories together and spending time making gifts and treats to give away. It couldn't be much simpler.
I'd love to hear your ideas. What does your family do to keep December sane and meaningful?
Hannah is a relaxed homeschooling mama of six. Her and her family are big on the outdoors, big on family days, and big on making memories in everyday small ways. She loves handcrafts, iced lattes, re-arranging furniture and counts falling into bed exhausted a sign of a really great day. She and her husband make a home in upstate New York with their energetic children and a menagerie of animals. Hannah blogs at Cultivating Home and you can connect with her on the facebook page, Cultivating Home.