I love to shop in August.  As a parent who educates at home, I am tickled, for lack of a better word, by the amount of marketing of everything as a "back to school" necessity.   Towels, computers, small appliances, health and beauty items–a student's trip back to school has to be the most marketed event right after Christmas and Halloween.   On any sales ad, you can find advice on what to place in your child's backpack—or, in our cases, what to place on your kitchen table or in your school room.   In the case of homeschooled high schoolers, there is an increasing amount of information on curriculum and what prepares a student for higher academics, from learning methodologies to curriculum to activities that round out a transcript.   All of this is great information.   Yet, I wanted to focus on the other aspects of preparing a high school student for independence.  Rather than debate the need for a given text, notebook, or planning tool, I thought to list those intangibles that generally do not show up on a must-have list.   They are, however, what I see as true "must haves."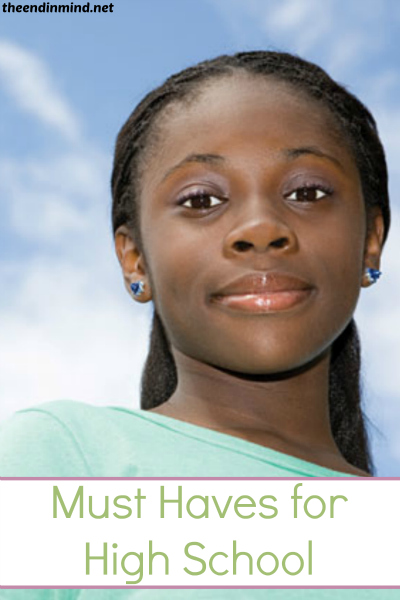 A vision for the future
Not only is your vision of your child's future critical, but your child's vision of his/her own future is critical.   An even more important question is, do those visions match?   During the elementary and perhaps even the middle school years, you might have decided for your children what they would learn and how they would learn it.   If you have not done it before, the high school years are a perfect opportunity to have a heart-to-heart with your budding young adult about his dreams and desires.   Out of that discussion, the result might be a completely different academic plan than you alone would devise.   Personally, I still believe that even if your child is not college-bound, he should still receive an academically rigorous education.   Yet, there is plenty of room to build in a student's interest, either through electives, extra-curricular activities, or a shift in an academic course to fit the need.   As one example, who says history has to focus strictly on the world or on America?   If your student wants to learn more about the diversity of the African continent, that study can become history, geography, and sociology, all in one!
More than a vehicle for you to plan, this vision discussion is also an opportunity for your child to co-create his schedule, and to a larger extent, begin to shape his life.   Goal setting is important; self-awareness of how he learns is important; managing the increasing number of demands on his time—school, extra-curricular, work, social, etc.—is important.    And though there is advice you can offer, you cannot "teach" these fundamental life lessons.   The best you can do as a parent is to create the environment for that process to occur, and then observe carefully so that your prayers hit the mark.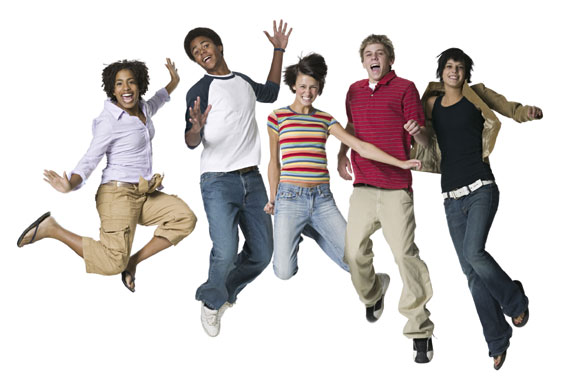 Friendship with a public school counselor or other resource
I know that the homeschooling community is often pitted as little David attempting to defeat the mighty Goliath-like machine that is public education.  There are some realities, however, that call us to pay attention to public school happenings, even if we do not fully embrace all that public schools have to offer.   One of those realities is the wealth of programs and opportunities that public schools know about and we sometimes do not.  Our high school student has been able to take advantage of several opportunities that we would not have known about outside of hearing about them from a public school counselor.   Even homeschool communications loops that consider themselves well in tune with the public school community can fail to send information that does not pertain to the primary audience and/or interests of that loop (programs for racial/ethnic minorities or special needs opportunities, as examples).
There is one caveat to seeking out alliances with public school resources: if that resource will in any way undermine or derail your homeschooling efforts, you are better off without it.   There are enough forces working against you in what you are trying to accomplish; why invite more problems?   I know that, personally, I have had to defend our decision to homeschool long before I felt confident in that decision, and I absolutely refuse to allow any outside "help" to attempt to plant seeds of doubt.
Flexibility and adaptability
I once heard a "take-off" of the Beatitudes, if you will, that I reference frequently, as it often puts life in perspective for me: 'Blessed are the flexible; they will never be bent out of shape.'   Here is another reality of home educating your blossoming adult: whether leaving home for college, the military, or working a job, whatever is done in your home must conform to what others expect to see on an application.   Your six years of raising chickens from eggs to etouffee as an unschooling activity must be crafted into 'Behavior and Management of Domestic Animals' or 'Introduction to Poultry Science' when it lands on a transcript.   The years your student spent building his own car have to be described in a way that depicts intelligence as well as ingenuity to a potential employer.
Having stated that, as a parent, you will need to adapt to the environment that will become the child's environment.   For a college-bound student, that means partnering with the local school system to gather information about standardized tests, to learn of any college fairs, and mark dates of a number of other college-related activities.   Do not look at this as a crushing blow to your "rise against the machine."    Though the apostle Paul took pride in his Jewish heritage, he also used his Roman citizenship to his advantage when necessary.   His ability to adapt and mold his God-given gifts extended his ministry to what was then most of the known world.
A sense of balance
Undoubtedly, high school years are about preparation.   But if this preparation phase is not put into perspective, your student might be too exhausted to enjoy the fruits of his labor.    Any Charlotte Mason enthusiast can start a discussion about narration, living books, and nature studies.   Where Charlotte Mason starts her discussions, if you read her six-book series, is with rest and nutrition.   This young person who may easily be larger than you needs to know how to nourish his body as well as his mind.    His list of foods to eat should not be subcategorized according to "when Mom's not around."    Though high school might be late to begin this training (or better yet, to role model it), good habits can last a lifetime.   In our home, I often beat our teenagers to bed.   I know that our oldest daughter, for various reasons, does not always get the rest she needs; I know she often drags in the morning from a lack of sleep the night before.   But every few days I see her take a long afternoon nap, much like she did as a smaller child.   Though it is not ideal, I take joy in the fact that she does not drink coffee, she does not reach for those overly caffeinated drinks, nor does she try to fight her body's clues.   She goes to sleep.
Prayer will guide us in how to cover these intangibles, and they are necessary building blocks for developing a self-sufficient adult.  Sometimes as a matter of fact and sometimes in sheer frustration, I will tell our daughter that I am the last teacher she will have who loves her and genuinely wants to see her perform well.   Though that may not be entirely true, I can safely say that no professor will be her mom, with all that the role entails.   She found that out this summer in a way that can only be described as a test sent by God.    She participated in a dual-enrollment program at our local community college.   Her first professor was chronologically older, more seasoned in her career, and generally, more maternal in her teaching style.   Our daughter thrived in her class.   Sadly, her second teacher was almost a polar opposite, in our daughter's opinion.   Our daughter struggled mightily to receive average scores in this class.   At a mid-week church service, one of our pastors talked about the power of words, saying that someone in the audience needed to go home and write a letter.    The Holy Spirit began to quicken my spirit with the thought that our daughter also needed to write a letter—the letter "A"—on her next paper.   As parents, we prayed over her and anointed her hands with oil.   Her next grade was worse, which could have easily left us feeling defeated, but there was a lesson here as well.   God's time is not our time.  Approximately one week after this act of anointing her hands, our daughter texted me during class one day.   "I got an 'A-'," she wrote.   With a Rhoda-like unbelief, I assumed this was a quiz grade, but she informed me that this was a paper; it counted for more points, and literally her increased her overall average by one letter grade.
We still have one week to see the final outcome of her grade in this second class, but I believe God to do a work that only He can.   Yes, we enrolled her with certain academic goals in mind, but as this situation developed, our prayers changed.   We want a divine reversal of her grades, but more important to us is that our daughter learns that God will perfect all things that concern her.   No grade and no instructor are too small for the Lord, and we want her to see God move.   We could be the proverbial "helicopter parents," but she will need to learn to fight for herself.   While we await the outcome, I am at peace that we have all learned something this summer.   And I am equally at peace that this blossoming young lady is becoming the woman God wants her to be—not only because of her academic studies, but because the Lord is helping us to gently coach her in the true must-haves.
Belinda Bullard is a wife and homeschooling mother of three, Belinda is an author and the owner of A Blessed Heritage Educational Resources, a literature-based historycurriculum featuring African-American presence in history, as well as the contributions of other races to American history. A chemical engineer by formal education, she also serves as adjunct faculty for college distance learning programs. Belinda blogs at Simply Belinda and Chronicles of a Blessed Heritage.