My girls have been caught up in watching old musicals lately. They don't watch them just once, but over and over so they learn the songs and then sing the sings over and over. Their singing was enhanced when we discovered soundtracks to musicals in the CD section of our local library. Honestly, I love listening to them sing together whether it's "Ohhhhhhklahoma….." or "I can do anything better than you can, I can do anything better than you……" or "How do you solve a problem like Maria….." as they are even slowly learning some part singing on their own.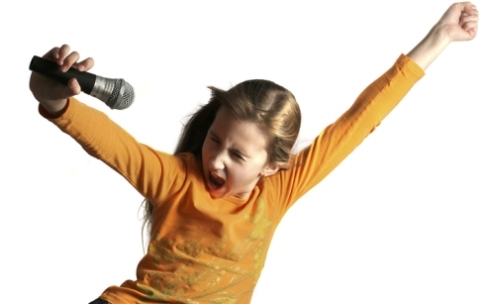 Digging through an assortment of movies at our library to find musicals, we often stumble onto some other older movies which may be familiar from my growing up years or may have favorite actors or actresses from that time period. During a recent library visit my browsing led me to a gem of a non-musical movie. The movie primarily caught my eye because a young Hayley Mills was one of the main actresses and we love watching her in the original version of the Parent Trap. The movie is The Trouble with Angels and was filmed back in 1965. The storyline takes place in an all girls boarding school which was run by nuns and follows the adventures of two girls whose friendship grows as they go from one bit of trouble to the next.
I think the first time I watched the movie my eyes were following the two girls, but by the end of the movie I knew who my heart wanted to follow more closely. So, the second time I watched the movie I paid closer attention to the character of Mother Superior who was played by Rosalind Russell. Although the main encounters with this character involve the discipline of the two troublemaking teens, there are glimpses of the attributes of this character throughout the movie. She is often shown alone outdoors as she takes time for meditation. Or she is shown in action by comforting an older woman, helping a student with a sewing project late at night, weeping over the loss of a dear friend, feeding the birds, or encouraging the sisters. It is evident that this character has a healthy balance of spending time alone with God and then living out her faith in often quiet behind-the-scene ways which are quite meaningful as she loves God's people, even the difficult ones. At the end of the movie you realize that the testimony of her life greatly impacted another character as the character had watchfully "caught" more than was "taught" at the boarding school.
It caused me to ponder what my life looks like to my children. As a homeschool mom, I am home fulltime with my children who have definitely seen the *real* me. Am I seen only as the disciplinarian around home since child training involves so much of that on a daily and hopefully consistent basis? Or do they catch glimpses of my spiritual life and realize its importance to me? Is my faith lived out in behind-the-scenes ways that are meaningful and can be seen as acts of serving others because of God's love in my life? Do THEY sense that love or am I often too busy trying to keep a handle on life that I am unable to find the time to connect in their individual love languages? And in the end, will the testimony of my life impact their lives by the positive things they've watchfully "caught"?
Ahhh, definitely ponderings from a mother's heart that only God will ever know the answers to as it is His work in their lives which will gracefully cover all my mothering. In the meantime, I need to keep at the task that He has given me as a mother by staying in His Word, drawing on His strength, praying for my children, taking random moments to love them, singing "Rise and shine and give God the glory, glory" in the mornings, and folding my hands with them at nightfall as we thank our Heavenly Father for the day.
Ahhhh, yes, it isn't always easy mothering my own angels, but I can rely on God's sufficient grace to get me through the 'catching" moments of real life and isn't that really Ahhhh, yes, it isn't always easy mothering my own angels, but I can rely on God's sufficient grace to get me through the 'catching" moments of real life and isn't that reallythe heart of the matter?

Married in 1980 and still living in the same house in a woodsy rural setting, Tammy Dallmann's homeschooling journey began in the fall of 1987 when her oldest turned six years old. As rather new believers professing Jesus Christ as Lord and Savior, homeschooling was a way to live out the principles found in Deuteronomy 6:4-9. Through all the challenges of life Tammy has stayed the course growing to a family with nine children who presently range from grade school age to college graduates married with children. Her role has transitioned from learning everything she could about homeschooling to becoming an encourager to others coming along the way. Please visit Tammy at Garden Glimpses.