We all know the power of repetition in learning spelling. That's why our teachers made us copy our spelling words ten times each. Unfortunately repetition can also become mindless as your brain disengages from the task. So the balance when teaching spelling is to give our children the power of repetition without the boredom that often accompanies it.
One key is variety! Copying your spelling words ten times with a pencil on notebook paper is boring. But when you change the pencil to a Vis-à-vis pen and the paper to a sliding glass door, then you've got something interesting. (Doesn't that sound naughty to write on a glass door? Don't you think your children would love doing that?)
So look in your craft cabinet. What unique media can you give your child to write or form letters? And what unusual surface can you write them on? Here's a mix and match list to get you thinking.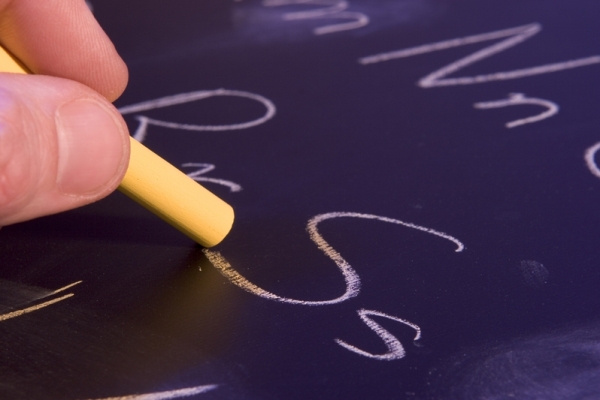 Write With
Dotters
Oil pastels
Paint
Sidewalk chalk
Window pens
Eraser
Write On
Sandpaper
Chalkboard
Whiteboard
Sidewalk
Windows or glass doors
Bathtub wall
Paper taped to the bottom of a table or to a wall
Magazine Pages
Form Letters With
String, twine, yarn, or ribbon
Pipe cleaners
Playdough or clay
Toothpicks
Packing peanuts
Building blocks
What unique ideas do you have for copying spelling words?
Jimmie is a former public school teacher turned homeschooling stay-at-home-mom. A sense of humor, faith, and creativity keep her "pressing on" in her unique situation — living and traveling abroad with an only child in a bilingual environment. Visit her blog at Jimmie's Collage.