When I think of New Year's Eve, I think back to my childhood where we'd have another family (or two) over and party at home.  We'd ring in the new year with board games, laughter and LOTS of snacks.
Since Christmas required an abundance of cooking, I say we hit the easy button when it comes to New Year's Eve snacks!
My family has always loved this quick recipe for Simple Turtles.  We love it for its simplicity, few ingredients and kid-friendly steps.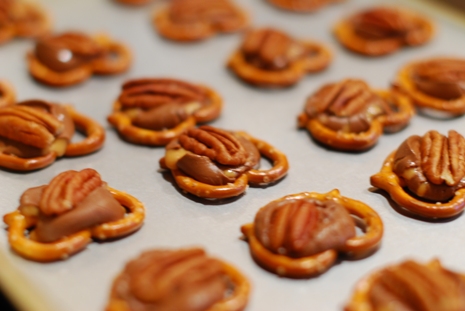 INGREDIENTS:
tiny pretzel twists
Rolo candies, unwrapped
pecan halves
1 pretzel twist + 1 Rolo + 1 pecan half = 1 treat
1.  Heat oven to 300 degrees.
2. Place pretzels on a cookie sheet.  You may wish to line it with parchment paper or a light coating of cooking spray.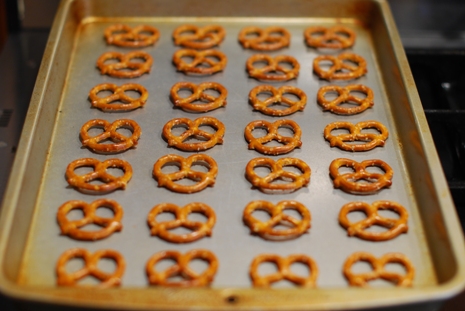 3.  Place 1 Rolo atop each pretzel.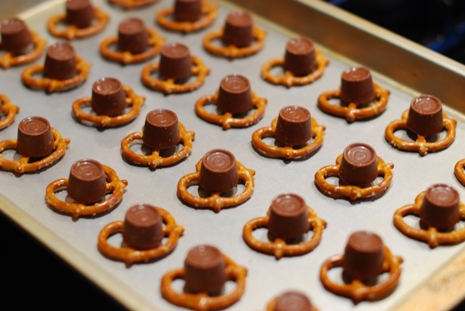 4.  Put in 300 degree oven for 3-4 minutes, or until candy is soft (but still keeps its shape).
5.  Remove from oven and immediately press pecan half on top of each candied twist.  Make sure children are careful as the pan will still be hot!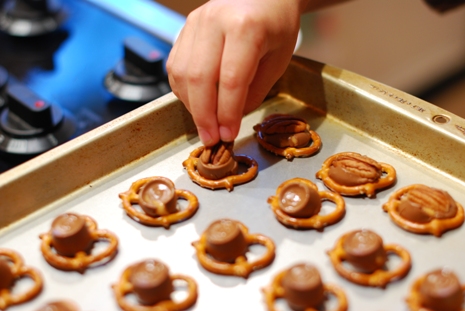 (If you don't care for pecan halves or would rather have a more colorful treat, you can smoosh it down with peanut M&Ms instead!)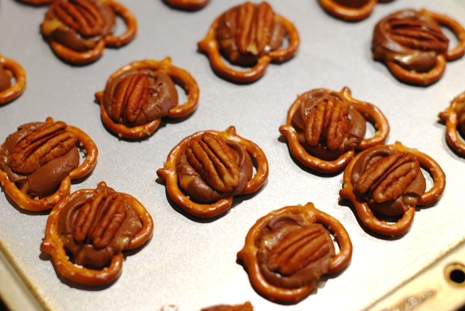 6.  Cool completely before removing from the pan.  If you are compelled to not eat all of the turtles in one sitting, leftovers may be stored in an airtight container.  I recommend layering with wax paper to keep them from sticking together.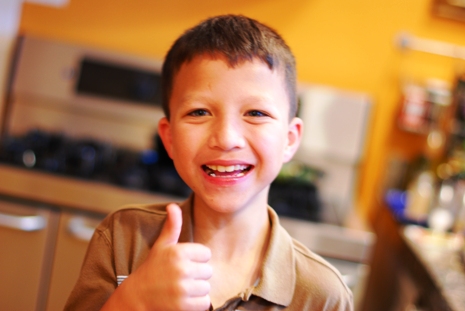 HAPPY NEW YEAR, Y'ALL!  May God bless you abundantly!
-originally published December 31, 2009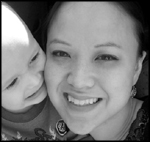 Marsha is proud to be the Mrs. to David for over 13 years. They have been homeschooling their rowdy boys in the Lone Star State for the past 6 years. When she's feeling like a slacker, you can find her drinking coffee, reading a book and writing at her blog — and sometimes all at the same time! You can find Marsha at Other Such Happenings.