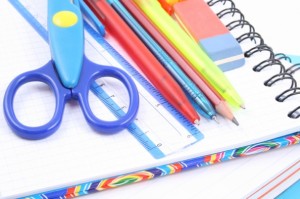 Even though I'm not due until July, I'm in major nesting mode. I've been doing many organizational projects around the house, and I've been researching different curriculums for next year. Thankfully, we've narrowed down most of our choices because, you know, a baby is coming and will be here before we know it. Really. Time flies…until there's only two weeks until my due date. Then, time drags on and on and on. Anyway, getting back on track…
Without further ado, here's our 2013/2014 plan (Lord willing):
For the bulk of our curriculum next year (our fifth official year of homeschooling), I have chosen a unit study called Trail Guide to Learning: Paths of Exploration (POE). These are quotes explaining the curriculum from their website:
"Paths of Exploration is the first step in the Trail Guide to Learning series. Learn about the character and experiences of explorers who shaped us as a nation with their vision, determination, bravery, and sacrifice."
"The Trail Guide to Learning series covers language skills, history, geography, science, and art. Science, history, literature, and geography knowledge grow while the tool skills (reading, writing, listening, and speaking) are developed along with them."
"Other curriculums may utilize aspects of Dr. Beechick's (author of The Three R's and other books) philosophy, such as dictation or copying. However, without comprehensive application of her principles, the true benefit of her philosophy can not be realized. The Trail Guide to Learning series is unique in fully applying Dr. Beechick's philosophy, not just parts of it.
By following the above principles, the Trail Guide to Learning series also adheres to the true philosophy of life-long educator Charlotte Mason. Her belief in developing thinking skills naturally through observation and narration is honored throughout."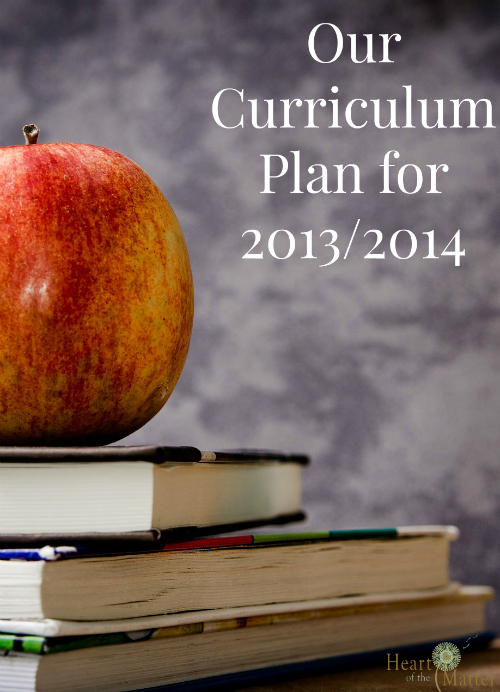 POE is divided up into six different units that will each take about six weeks to finish. The units are: Columbus, Jamestown, Pilgrims, Daniel Boone, Lewis & Clark, and Trails West.
I've read some great reviews about Trail Guide to Learning and have heard from a friend of mine that her family really enjoys it. My friend is the one who sold me her used full curriculum. They are almost finished with the next part of the series, Paths of Settlement, and plan on continuing with this series.
Since POE encompasses all subjects, except math, I technically would only have to add math to our curriculum next year and the kids would probably be just fine. However, I'm still adding the curriculum that we've been using for a couple (or all) of our homeschooling years because I see the benefits of continuing on with it. (To see which curriculums I've chosen in the past, visit the "Curriculum" tab at the top of my blog, www.dearlylovedmist.com)
For handwriting, we use the Handwriting Without Tears workbooks. I like that our kids can do this (mostly) on their own because the book shows them how to make each letter step-by-step. I have to check occasionally to make sure they are forming each letter properly, but overall, they enjoy the process and do a great job teaching themselves (and each other!). I think that handwriting is an important skill even in this technological age. I find it to be a form of art in and of itself.
For grammar the past couple of years, we've used Language Lessons by Queen Homeschool Supplies. This fits with a Charlotte Mason education, which is the philosophy that I've loosely held to over the years. I find that the repetition of grammar rules woven together with art, poetry, copywork and narration have proven to be a great way for our children to practice and remember literary skills. Our children don't always enjoy this curriculum, but sometimes you have to do things you don't always enjoy. 😉
For math, we've always used Horizons and have been happy with it.
For spelling this year, I bought All About Spelling Level 1 for all three of our older kids. Our oldest daughter struggles with spelling, and the curriculums that I've tried in the past have not worked well for her. I'd read many good reviews on All About Spelling over the last couple of years, so I decided to give it a whirl the second half of this year. So far, I'm impressed with the program. Our older two (grades 1 and 3) are flying through the first level with minimal problems, which I mostly expected. Our 5 year old (who officially starts K next year) is also doing great with Level 1. I have him working separately from his siblings as he's obviously more challenged than they are, but I can see that he's learning a lot and doing very well. We use small white dry-erase boards (instead of paper and pencils), which makes spelling time extra fun for the kids.
I plan on adding some sort of Bible curriculum this year. We haven't done this in the past because our kids learn verses for church on Wednesdays (and, in the past, on Sundays as well). We also have family devotions at night which are led by my husband. However, I saw that the POE curriculum has a Bible study that goes along with it, so I'm contemplating that. I've also thought that since our oldest is such a voracious reader, she may enjoy something that she can do on her own. I've looked online at the Discover 4 Yourself Inductive Bible Studies for Kids that Kay Arthur has authored. Both of these Bible study options look promising.
And, last but definitely not least (at least not in my dear hubby, Nate's mind) is science. Although POE has some science woven throughout, I've asked (on the Trail Guide to Learning Facebook group) if others have supplemented with another science curriculum. Some have and some haven't. So, since Nate wants the kids to learn more science this year, I've been asking others which science they liked for their younger kids. We did Sonlight science for the first couple years and then switched to Apologia Anatomy. We weren't thrilled with either of those. Next year, we'll have a 4th grader, a 2nd grader, and a Kindergartener, with a 3 year old and a newborn tagging along. I need something that works well for those ages, but that doesn't require too much extra from me since I know I'll have a lot on my plate. I've looked at Considering God's Creation and the Answers in Genesis curriculum. I'm still undecided. Any suggestions would be welcome!
So, there you have our tentative plan for next year (whether you wanted it or not!) May the Lord bless all of you as you put together your plans as well!
Heidi Vriesman, a follower of the Good Shepherd, is a rather spontaneous wife to her detailed husband and mom to their 4 sweet children, ages 8 and under. She has a BA in Elementary Education and was fairly against homeschooling until the Lord worked on her heart. Now, after 3 years, she couldn't imagine educating their children any other way. You can find her recounting their days in word and picture at www.dearlylovedmist.blogspot.com. She'd love for you to stop by and say, "Hi!"