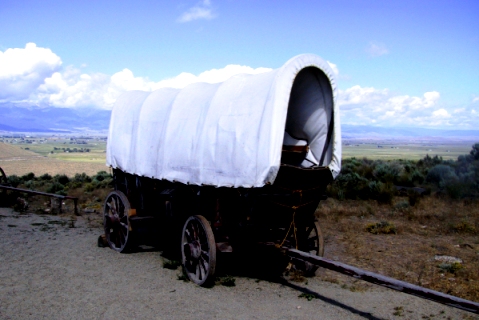 We've been studying pioneers lately! It has kept us very busy–but oh!–the free resources online are amazing!
Here's what we've done so far and where I pulled them from:
Little House on the Prairie Story Study Lapbook
Free Little House on the Prairie Lapbook
Build a Paper Bag Town-We used this idea to build a pioneer town
Indian Cornmeal Cake from 1830
Model of a Cart, Pioneer Necklace
And of course we are reading Little House on the Prairie!
We made homemade butter and ink today!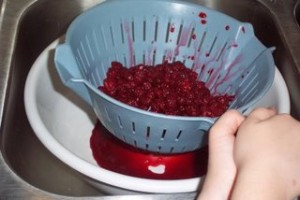 The older kids had fun mashing the berries and straining them through a colander. We used a bowl to catch the juice and funneled it into baby food jars.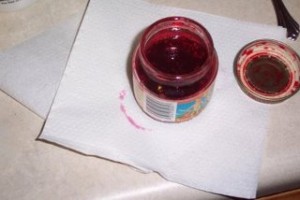 Once inside the jar we followed the directions in the link above and added the vinegar and salt. Make sure you do all of this on a surface you don't want stained!!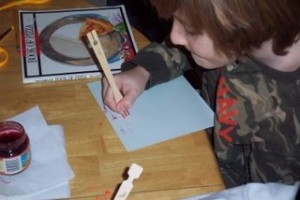 The kids used cardstock and a salad utensil to write to pioneers they had learned about.
Next it was time to get the 'littles' involved!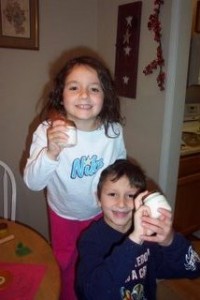 Shaking the butter…shaking the butter….shaking the butter….10 minutes and DONE!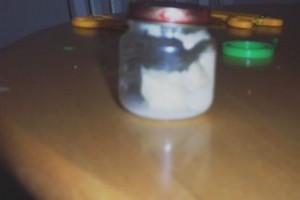 What was left after toast with fresh butter and honey. It was just soooo good.
Angela DeRossett is military wife, homeschooling mother, and an advocate for autism research. Angela can be found blogging at Homeschooling the Chaotic Family and Memoirs of a Chaotic Mommy.