Summer is a great time to plan high school classes! Ensure you plan a rigorous curriculum. Why? You may have noticed that teenagers all have something in common – they change their minds without warning. Be prepared. Keep your child's college and career options open in case they suddenly decide they don't want to be a chef anymore, but a doctor instead!
The Core
There are core classes colleges want to see on a transcript. Make sure you include the following classes in your plan so your child can put their best foot forward for colleges.
There is a variety of ways to cover these four credits. Of course, many homeschoolers opt to study literature and composition using a commercial curriculum for each of the four years of high school. But you could teach English without a curriculum, simply having your child read and discuss books, and write across the curriculum every year. A speech class can make another great English credit if you choose. Whatever you choose, keep in mind the outcome you want at the end of the four years: a child who enjoys and is competent with reading and writing, and knows how to learn independently using these skills.
Math is a cornerstone for the sciences and other subjects, college majors, and careers. Most colleges want to see four credits of math on the transcript, including one math class in senior year. While a few colleges may want calculus, that is not always the case. What's important is covering one level of math each year.
Three to Four Years of Social Studies
Social studies includes history and other social sciences. Some colleges request specific classes such as world history, American history, American government, or economics. In addition to credits colleges expect, you can also include classes that interest your child. For instance, in our homeschool, one of my sons studied Russian history and the other studied psychology.
Include three years of science, plus a lab in at least one class for a college preparation education. It's helpful to acquaint your child with the different branches of science so they have the potential to find one they love. If your child will be applying to selective colleges, you may want to stick to the traditional biology, chemistry, and physics classes. If your child has an interest, you could also try non-traditional science subjects such as geology, astronomy, or computer science. Colleges love seeing unique courses on the transcript as well.
Two to Four Years of a Single Foreign Language
Colleges often require a foreign language, usually two or three years of one language, so the student has had the chance to gain relative fluency. Unless you already know the second language, be sure to use a homeschool curriculum that doesn't expect you, the teacher, to be fluent. Most colleges prefer a modern spoken language, like French or Spanish.
It's easy to fit in two credits of physical education with some children. Any of their activities that break a sweat can count as P.E. Others don't enjoy physical exercise, so you'll have to think outside the box. Try yoga or weight lifting at a local club. Other options for children who dislike P.E. are swing dancing or active computer games that keep you on your feet. You can also choose to focus on the education part and study first aid, nutrition, or health with your child. Keep in mind that military academies require more P.E. credits than traditional colleges do.
Colleges like to see fine arts on the transcript. Usually one credit is enough, but that depends on what your child wants to study. Fine arts include art, music, theater, or dance credits. Your credit can focus on one fine art or you can choose to make a survey course and touch on them all.
Beyond the Core
Everything beyond the core classes above are elective credits. For a rigorous curriculum, add electives to the core classes that add up to at least 24 credits on the transcript. Electives may include subjects you personally think are important, ones required by your state, and any your child is earning on their own through delight directed learning. Examples of subjects you find important may be Bible, auto mechanics, home economics, or critical thinking. Some states require an occupational education credit or volunteer service. Delight directed learning is anything your child does for fun, including playing an instrument or chess. Simply count the hours your child spends on their passion.
When your child starts looking into colleges, look at the requirements of any universities your child is considering. Ensure your child meets or exceeds requirements. A rigorous curriculum will get your child noticed. If your child is reaching for a selective college, make sure you exceed the 24 credits. It's not unusual to end up with 35 or more high school credits, even though it isn't required.
A Well-Rounded Education
If you provide your child with a rigorous, well-rounded education, they will be smarter and better educated than other college applicants. Even if they decide not to attend college, your child will be well prepared for a career and for life.
________________________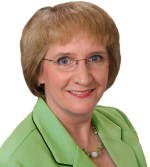 Lee Binz – High School and College Preparation
Lee Binz, The HomeScholar is a dynamic homeschool speaker and author. She is an expert on how to craft a winning homeschool transcript. Lee's mission is to encourage and equip parents to homeschool through high school. Check out her Freebies, including her free mini-course, "How to Avoid the 5 Biggest Mistakes Parents Make Homeschooling High School." You can find her on Facebook at  Facebook.com/TheHomeScholar and Pinterest at Pinterest.com/HomeScholar.