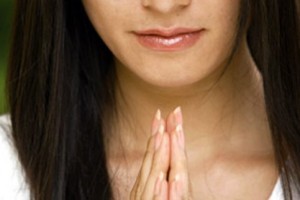 In the book of Romans we read that the Lord understands that we will not always have the words to say when we need to pray. Paul writes, "Likewise the Spirit helps us in our weakness. For we do not know what to pray for as we ought, but the Spirit himself intercedes for us with groanings too deep for words. And he who searches hearts knows what is the mind of the Spirit, because the Spirit intercedes for the saints according to the will of God." (Romans 8: 26-27) This is a great help to me as a mom who has great desires for her family, and also great confusion as to how to make any of those desires come to pass. Being able to have someone "tell me what to pray" has always been an immense help to me. In fact, sometimes I have written down my own prayers so that on those days when I just don't have the words, I can pray again the words that the Lord has given me in the past.
But I don't want to just make this up. I want my prayers to be in line with what scripture teaches and exhorts me to pray. Thankfully, Scripture is so beautifully written that it is an easy starting place for written prayers. Like this one, based on Romans 14:5. My prayer today is that these words will be an encouragement to you and will help give words to the desires of your heart.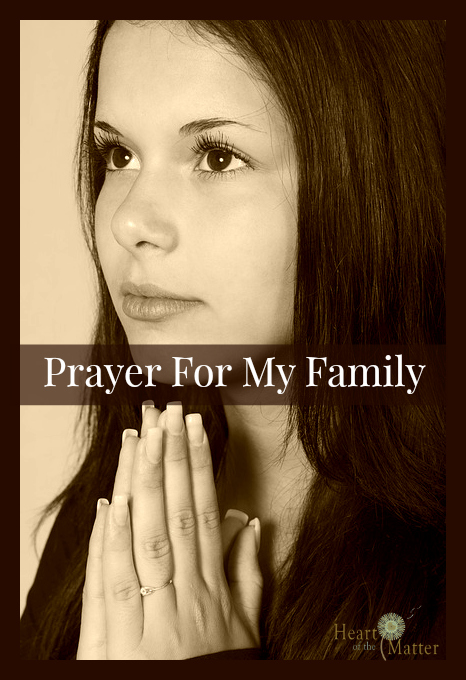 "May the God of endurance and encouragement grant you to live in such harmony with one another, in accord with Christ Jesus, that together you may with one voice glorify the God and Father of our Lord Jesus Christ." (Romans 14:5)
Lord, thank You for the family that you have given me. I praise you that you are fully sovereign over the specific people and specific personalities under my roof. I thank you for creating each of us as unique and distinct individuals. I choose today to thank you even for the personalities that may be harder for me to understand or to get along with. Give me the patience and endurance to love them the way you have loved me. Help me to see our differences through your eyes, and to count myself blessed to have so many different aspects of your image reflected in my family. I pray you will forgive me for ever using our differences as an excuse for not pursuing peace.
I pray for your wisdom, Lord, in knowing how to live in harmony with the members of my household. I pray that you will be the God of endurance and encouragement to each of us. I pray for humility for myself and my husband as we lead our children in righteousness, and as we train and correct them, and especially as we model peaceful living to them.
Lord, may my family live in such harmony, and be so like-minded, that we will with one voice glorify you.
Amen (this prayer is one of many that Barbara has written in a Devotional book for moms. For more information about that book, please visit her blog at www.barbarapostma.com).
Barbara and her husband educate their seven children at home and have found that no two are the same! Barbara is currently writing a book about her battle with depression. In between lunches and lessons, Barbara blogs at www.barbarapostma.com