I have reached the point in life when my children are beginning to become adults and move off onto their own. My oldest child moves into her first apartment next week and in the fall my third child will join her brother at college. That's three out of the house and pretty much in charge of themselves, on their own. Now, since I will still have seven at home, that hardly puts me in the empty nest category, but I'm starting to see the writing on the wall. Life is changing and I need to face up to that.
For those of you with very young children, just at the beginning of your homeschooling career, I realize that your children becoming adults seems very, very far away and more than a little terrifying to think about. First, take a deep breath. It won't happen tomorrow (though in 10 -12 years, it will feel as though it was only yesterday), you still have a lot of time with that precious little one. Second, there are some things you can do now to make the transition a little easier when it does come. It's an imperfect list, as I am still working on figuring out this new stage of life, but they are good things to keep in mind.
Don't do everything for your child. This seems pretty obvious: if you want children to learn to be independent, then they have to practice independence. But my adult children are constantly telling me stories of their friends and what they just don't know how to do. Learning independence happens on a continuum. Obviously, you are not going to expect your five year old to cook dinner, but your five year old can begin learning to make his own sandwich at lunch. Look at what you are going to want your child to know and be able to do, and start working on that list when they are young. Two caveats. The first is that they will fail and that's OK. It's why it's good to start learning these skills at home where there is a safety net. The second is that you won't be able to cover everything. Give yourself some grace and remember that we are all learning new skills, even as adults.
Keep up your own interests. It is so easy when your children are young to become completely child focused. This makes sense when you have an infant and they really do need you nearly every waking minute. But this phase doesn't last forever and it is important to remember that you are a person in your own right, with your own interests and abilities. What do you enjoy doing? Do you even remember? Try to carve out some time during the week to pursue these interests. It is OK not to be at your child's beck and call every waking minute. Continuing to enjoy your own activities does several things. It is good for your own mental health. It makes you a more interesting person. And it demonstrates to your children how to be an adult. Of course, balance is everything and there are seasons when you will be able to do this more easily than at other times.
Learn something new. I recently began taking horseback riding lessons after a ridiculously long 30 year hiatus. While I left the sport at a fairly advanced level, it has been a pretty steep learning curve to get my much older muscles and skills back in condition. While I love it, it has been hard work. It's as though I'm a beginner all over again. I realize this new learning is really good for me, both physically and because it gives me a new empathy for my children who are being asked to learn new skills all the time. I am reminded of how frustrating it can be to not get something right away and how difficult it can be to keep going. It makes me a better teacher and parent as a result.
Being a homeschooling parent can be an all-consuming role. It is so easy to let our children and their needs take up every waking moment of our day. While this is understandable, it is also not healthy. We need to take the time to develop our own interests and allow our children to experience life without us hovering in the background, because eventually that day will come when your daughter comes home and announces that she and her friends found an apartment and have signed a lease. While I will admit to a twinge of missing what we had, I also know that both she and I are ready for this.
_____________________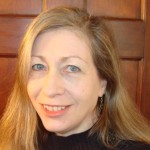 Elizabeth Curry 
Elizabeth Curry is on year 17 of homeschooling her 10 children ((with #11 and #12 arriving… ). Devoted bookworms all, it's not surprising that much of the learning that happens centers around whatever chapter book is being read. When she isn't taking care of children or reading, she enjoys sewing, cooking, and writing. Her life of following Jesus with many children in the Big, Ugly House is chronicled at Ordinary Time.