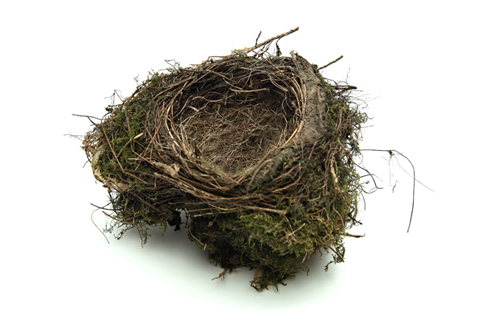 Yesterday was my first official day back in the office for two weeks.  I had been to Atlanta to speak at the Artios of Gwinnett graduation and then to participated in our new director training for new Artios campuses…and of course, spend some time with Riley May! Then, we were back home for a day to attend the South Park High School Athletics Night where John coaches baseball, and then left for California to meet our new granddaughter Ellie and see Jeremy, Jessica and Emma as well.
Now, I'm back in the office.
I don't have any classes to prepare to teach this week.
I don't have any papers to grade.
Baseball season is over.
There are no theater rehearsals.
There are no cello lessons or voice lessons.
There are no recitals.
…there is nothing that requires me to cut my work day short and hightail out of the office to get to the next activity.  

 
THAT FELT WEIRD!
But by the time yesterday was over, I was starting to feel the relief and starting to feel myself breathe a bit deeper. Along with that relief, I had two realizations.  Two realizations I already knew…but hadn't given voice to.
I've missed my husband and I spend alot of time being distracted.
Now, don't get me wrong.  I LOVE parenting…I LOVE homeschooling…I love it all!  I wouldn't trade it for the world.  But you know as well as I do, that parenting brings constant demands on both husband and wife.  That's the way it should be.  It's just comes with the territory.  Raising kids is a HUGE responsibility that should be taken seriously.  Because of those constant demans, John and I have always made our relationship with each other take a higher priority than the kids.  We have always believed that if we put our marriage first our parenting would be stronger and we would set the right example for our kids and their future families.
Yesterday, John and I both worked in the office.  Our office is down the mountain and in town.  At lunch we casually walked across Main Street and ate lunch at the local Thai place and then went back to work.  Before we knew it, it was six o'clock.  I was ready to go home but John wanted to finish something up.  So, we decided to eat dinner together and then I would head home and he would finish up at the office.  Cool thing about it was that we decided to eat at the park. There is an awesome regionally well-known burger stand at the park, so we temporarily came off our "beloved" South Beach diet and ordered burgers, fries and cokes and ate dinner by the river with a view of Mt. Princeton.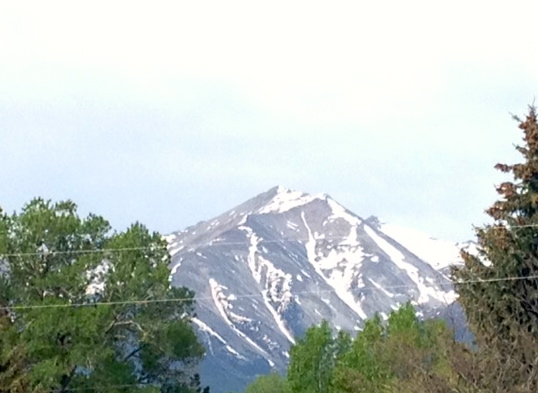 As I drove on home after dinner, that's when I realized that the time we had together that day was a bit different. Neither of us felt rushed as we worked.  Neither of us felt rushed as we talked and planned over lunch.  Neither of us felt rushed at dinner.  We didn't feel distracted by the next thing on the calendar.  We even lingered because we were enjoying visiting and laughing without any overarching time frame or commitment.
Now…I know that not every day will feel like that.  But yesterday did open my eyes to the fact that sometimes, even though John and I try to carve out time for each other, we spend that time together thinking and talking about "the next thing" instead of just being in the moment and enjoying one another.
I'm not going to waste time feeling guilty about being distracted in the past.  Sometimes being distracted seems almost unavoidable with the demands of parenting, relationships, business and responsibilities.  But, I am going to learn from this.  My life will always be full and busy.  My full nest may eventually become empty…but life will still be full of relationships with my children, building memories and relationships with grandchildren, continuing to teach and work with Artios and homeschool families and more.  But, I also need to know when enough is enough and when my plate is soooo full that I can't do one thing without being distracted by something else.  I need to look before leaping so to speak so that I can diminish the distractions.
I need to be more present in the moment!…and I have always worked hard to be present in the moments I spend with my children.
But, I need to work just as hard to be more present in the moments with my husband!
I've missed him!  ALOT!…and although I am struggling with this whole "empty nest" thing and I miss my kids despearately, I have also realized…I've missed my husband.  So, I'm going to seize this moment…and try to seize every moment and be there…in that moment…as undistracted as possible.
Faith and Courage,
Lori
P.S.  I realize that I am blessed to have been married to John for 30 years and to have this time together.  I am writing about my empty nest preview experience through the eyes of someone who still has their spouse.  I also realize that is not the case for everyone.  Some have lost their spouses through death or divorce and are having to face an empty nest without a partner.  My heart aches and breaks for you!   I've watched my mom face an "empty nest" alone and I know it is very difficult. I don't even know what to say, because I haven't been there.
At the risk of sounding trite, I will tell you what I do know and what I have been reminded of time and time again, as I was growing up basically fatherless through some pretty significant trama.  I know, beyond the shadow of a doubt, that God has a plan and that plan is for our good and for His glory.  I haven't always liked the plan or embraced the plan…but ultimately, that plan has shown God's faithfulness.  I'm praying that for you too!  "There is a friend that sticketh closer than a brother."