We all want our children to excel as readers. But our job as reading teachers is not over once the phonics and decoding skills are firmly in place. In fact, we want the reading skills to continue to grow over the years as students become more and more independent in comprehending and interacting with text of increasing complexity, both prose and poetry, fiction and non-fiction.
A good tool for an independent reader is a reader's response journal. These can be individualized for each student and even for each reading selection.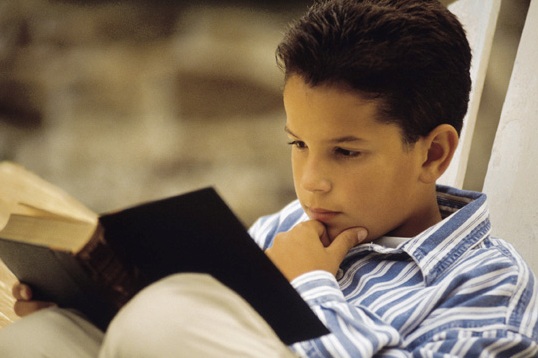 A reading journal is a place to record your interactions with the text. Anything related to the reading passage is possible: thoughts, questions, observations, new words, favorite passages, sketches, notes, symbolism, or feelings. As you read, you can stop and make notes. For example, there may be a new word or a funny story or a character who reminds you of someone you know in real life. Or you can wait until the end of your reading time to do the writing. You can outline what you read, respond to it, criticize it, or predict what will happen in the future. Look at the list of helps below for getting started on a reading journal entry.
Reader's Response Sentence Starters
I think that (fill in character) is ….
I wish that ….
I don't agree that ….
When I read this, it made me feel ….
I like the way the author used the word/phrase/sentence ….
It was funny when ….
This reminded me of ….
I like ….
This story should….
I predict that ….
I think the author is trying to teach me ….
I wonder why ….
The setting looks like this ….(sketch)
The conflict is ….
For the actual journal itself you can use a spiral bound notebook, a stenographer's pad, a three ring binder, or a blank journal for long term use. However, I actually prefer to make individual journals for each book. By making a new booklet for each novel, there's a sense of anticipation, a feeling of freshness, and another chance to be creative. It's simple to make a booklet with some printer paper folded in half and stapled down the center. Your child can decorate the cover to reflect the topic of his book.
Although any type of interaction with the text is acceptable, a student may need some direction when first starting out with a reader's journal. So choose one or two reading response prompts as an assignment for the day's reading. The student can read with those specific prompts in mind and will be more confident of having something to respond to. If it happens that the prompts you chose don't seem to fit the day's reading, look over your list and try to find something that fits better. After doing this a few weeks alongside your child, he will eventually understand the flexibility of the reading journal and be able to select journal topics himself.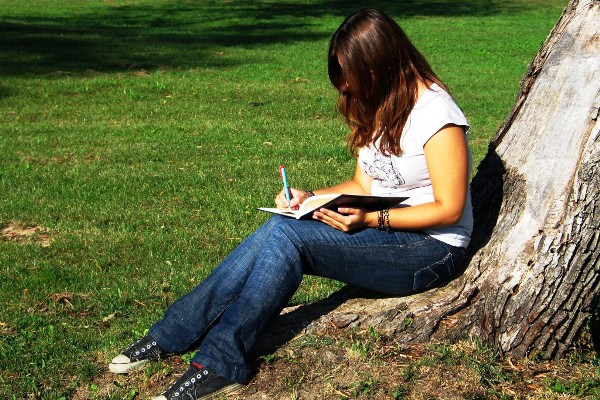 As your child grows in independence with his reading journal, he still may benefit from a list of reading response topics. Here are some formats for your reading response prompters:
A few notes about reader's response journals:
A reading journal is not to be evaluated on spelling, grammar, and mechanics. However, some of the ideas a student explores in the reading journal can later be expanded into complete paragraphs or essays which should have correct grammar and such.
A reader's response journal is not the same as narrating. Narrating is a retelling of what you read whereas a reader's response should go beyond summarizing and on into the reader's personal reactions and assessments. If you already use narration as a homeschool strategy, you will want to explain to your children that what you're asking them to do in the reading journal is not to narrate back what was read. Of course, you may choose to modify the reader's journal concept to include both written narrations and more personal responses.
Jimmie is a former public school teacher turned homeschooling stay-at-home-mom. A sense of humor, faith, and creativity keep her "pressing on" in her unique situation — living and traveling abroad with an only child in a bilingual environment. Visit her blog at Jimmie's Collage.