Have you ever been on a safari? Are you curious about what it would be like to go on safari as a National Wildlife photographer? National Geographic wildlife photographer Robert B. Haas first went on safari when he was 47 years old and shares some of his experiences, wildlife stories and amazing photography in a new nonfiction book for children entitled, African Critters.
Chapters include:
The Leopards of Singita
The Elephants of Okavango
Wild Dogs of Mala Mala
Lions of Sabi Sand
Scavengers of the Savanna
The Big Grays
Itty Bitty Critters
The Cheetahs of Phinda
Featured Critters include: Antelope, Buffalo, Cheetah, Crocodile, Dung Beetles, Eagle, Elephant, Giraffe, Hippopotamus, Hyena, Impala, Leopard, Lion, Rhinoceros, Wild Dogs, and Zebra.
In addition to Robert Haas' personal stories, each section also includes interesting facts about each animal and all of the stories are woven together to paint a realistic picture of what it is like to live in a family group and survive in the wild. Hunting, mating, survival techniques and even death is mentioned (but not photographed) so parents must make their own decision on whether this is an appropriate nonfiction book for their child.
At almost 100-pages this book this visually appealing book is sure to be enjoyed and referenced often. Consider using it as a wonderful supplement to a study on Africa. Or, you may consider having an older child research the camps mentioned in the book and then locate them on a map. Young children who may not have had much experience with nonfiction works will enjoy the personal stories as well as interesting animal facts. Though not a fan of the term "critter" in this book, I did enjoy sharing it with my children who give it an enthusiastic thumbs up!
For more on this book visit Library Journal's video flash feature.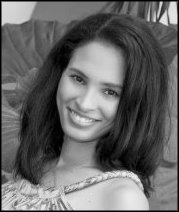 Karin Katherine is a proud stay-at-home mother of four who feels blessed to be the mother of 5 year old fraternal twin boys and two daughters, ages three and 10 months. You are invited to follow her homeschooling adventures at www.PassportAcademy.com and her adventures as a mother, wife, homemaker, decorator and organizer at www.MommyMattersBlog.com