Cyborg Lin Cinder, known as the best mechanic in New Beijing, was told she was lucky to be alive after a terrible accident killed both her parents when she was young. She should be grateful for whoever saved her body and gave her a chance to live as a cyborg. She should not complain about being the "property" of her verbally abusive step-mother. She should do her job and keep her head down, but the faint hope of freedom pushed what she "should" do out of her mind. She lived in a world of uncertainty where the Lunar plague ravaged the people of earth, and the cyborg research draft grew more aggressive. Cinder knew it was only a matter of time before she would be drafted and dissected in the name of a cure for the plague.
After Cinder's beautiful young step-sister contracts the disease, Cinder's worse fear becomes a reality when her greedy step-mother sells Cinder for plague research. Alone and terrified, Cinder is sure this is the end of her life, until the lead doctor reveals that Cinder is immune to the plague and may be the key to finding a cure.  Willing to do anything that could save her step-sister, Cinder agrees to help the doctor. On her journey for a cure, Cinder discovers a long kept secret that could lead to eventual peace between Luna and earth, and the eventual downfall of evil Queen Levana. Will she fight for a world that has been nothing but cruel to her?
Marissa Meyer's Cinder is a futuristic re-telling of the classic fairy-tale, Cinderella. Meyer blends fantasy and science fiction in a world where androids and cyborgs live among humans and Lunars (people of the moon) are said to be able to "charm" people into submission. Cinder is a fast-paced novel which sets the stage for the rest of the Lunar Chronicles series.
Main Character(s): Cinder is a strong character. She does not wait passively for life to happen to her. She is feisty, clever, and has a fascinating voice in the novel. The other point of view character is Prince Kai. He is a young man thrown into leadership before he wanted to be. He is moral, compassionate, and willing to do whatever it takes to save his kingdom from impending war.
Magic: Meyer makes it clear that "magic" does not exist in her universe. Lunars are gifted with the ability to manipulate bio-electricity in order to gain mind control over people. Lunars can make themselves appear more beautiful, a trait the evil queen exploits.
Writing Style: Meyer's style is easy to follow. She does have a tendency to use cliché terminology, and her characters' reactions can be juvenile, but overall the story flows well, and those aspects of the style do not detract from the enjoyment of the story.
Relationships: There is one kiss between a male and female. The idea of "escort" droids is brought up but not focused on.
Other: Several plague victims are described in detail. There are a several instances of violence in the story.  There are a couple uses of the "d—" word and one "h—" word.
Final Thoughts:  In spite of the flaws, I enjoyed the originality of Cinder. My main concern lies with the rest of the series. The book ends on a cliff-hanger and the next book heightens the levels of violence and romance. For romance the most we see is passionate kissing between two characters who travel together. They are not married and do spend a night in each other's company, although it is not clear if anything else happened between them or not. There is also said to be a space ship with the decal of a nude woman. One character introduced in the second book is a major flirt.  The violence in the second book borders on the levels shown in The Hunger Games series. It is shown to be part of a war, and is not exalted as a good thing.
This is not a series for pre-teens. I would say the reading age of these books to be between 15-18 years old. I cannot recommend the series as a whole, but would encourage parents and older teens to do some research on their own and decide if Meyer's Lunar Chronicles is a good choice for them to read.
________________________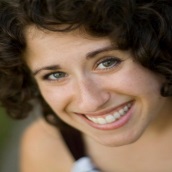 Alysha V. Mitchell 
Alysha is a wife, teacher, and creative writer. She holds a Bachelor of Arts degree from Covenant College and a Master of Fine Arts degree in Fiction from Southern New Hampshire University. Her love of Story fuels her desire to learn more about her Savior through the medium of the written word. It is her hope to ignite the same passion in others. She believes literature is an incredible medium in which one may explore the underlying current of man's rebellion and the Creator's fierce love for his wayward children.  Alysha writes atFaith and Fantasy.