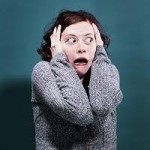 I think one of the fearful aspects of unschooling is the fact that we are giving our children freedom of choice over their own learning.  Let's face it…it's easier said than done and few even want to embark on such a fearful journey.  Who would ever want to know how to perfect their handwriting unless it was made to be done?  Well, believe it or not, unschoolers, do! You may already have been on this  journey and excited to have started on this new way of life only to have been struck with fear the moment your kids did what appeared to be nothing educational looking at all—for weeks!  You may have threw in the towel, and waved your white flag in defeat, but at least you felt safe when you had them safely back to their scheduled studies. Whew! You might have said, chalking the whole, bad experience as just not being for you. But, unschooling is more than just allowing children to follow their interests only if we find it a worthwhile, learning experience.  It is a mindset, a letting go of some control, and it is a life and heart change. You have to fully believe in it, and you have to know this is what you want to do for you and your children and do some research for yourself.  If embraced as intended, it is life changing for all involved. Attitudes change toward learning, and your role changes from teacher—to more of a guide.
My eighteen year-old who has always unschooled is a living testament to the power of ownership over her own learning.  She was able to follow her love for horses, concentrate on what she needed to know to obtain her goals and is pursuing it, living what she was made to do. With these freedoms, she was able to love her whole learning experience, and that included taking classes at a community college, since age sixteen, to further her knowledge to reach her goals.  My other children, too, are doing what they love and I'm having a lot of fun learning with them.
We weren't always fearless…we've had are moments of doubt…
Are they learning enough? Are they ever going to read? Are they going to want to learn math? Are we ruining their future if we are not structured?
There were days and weeks when I would anxiously notice that one of my children wanted to play blocks instead of going over the alphabet, play PS3 instead of reaching for a book, or when one of my children still hadn't a desire to read at age nine. But this is when I had to remember why we were devoted to child-led learning in the first place, which is to let them find true learning and that meant without the interference of me...me teaching them what I thought they should know, regardless if they were interested or not.  When I would feel fear, I would journal all that they were learning, loving, and passionate about, and these things were endless! I would pray for continued direction, and I would remember to fall in love with the journey again, living and learning, free.
If I were to offer any advice to families interested in the world of unschooling it would be to deschool yourself, first, and read some books on unschooling and how children learn. I have some wonderful books that I recommend to anyone interested in child-led learning and a book on how children learn without traditional use of punishment and rewards.  John Holt's, Teach Your Own, and Alfie Kohn's book, Punished by Rewards. These books open your eyes to a whole new world.
The one thing that can get in the way of unschooling being successful for you– is fear. Fear of letting go of control.
Here are some things that we do on our unschooling days…
We have always loved to look at our months as a whole and start brainstorming ideas on all they want to learn, do, or see. This teaches them to plan ahead and is a lot of fun because the brainstorming of all the possibilities creates excitement! Some already know what they want to do (especially my older ones), some look through cookbooks and start listing off all they want to bake, some like to crochet, some want to do some artwork, learn to sew, start a little business to make some money, read, or even do math problems…or… even play some video games. These ideas get speckled in our days in my planner, so there is little bit of everything, which includes our daily activities, devotions, and chores.  There is so much to do and learn together…
I hope that I have rid some fear of those interested, or you on the fence, in the world of unschooling.  It is a journey that deserves a second look, for its rewards are great.

Jenny Penton is a homeschooling mother of seven children and loves the closeness that being home with them provides. Un-schooling is how they live and learn and she blogs about their learning experiences at Homeschoolingbelle.com. Jenny also has a passion for inspiring women to become master life planners and that includes menu planning. Check out her sites for life planning and her inspiring recipes on her food blog at plannerperfect.com and plannerperfectmeals.com