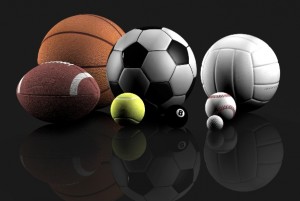 Your eyes saw my substance, being yet unformed.
And in Your book they all were written,
The days fashioned for me,
When as yet there were none of them.
             Psalm 139: 16 (New King James Version)
He's a skilled athlete at such a young age! She has such an ear for music. Look at how quickly he learned to read…must keep him challenged so he will reach his potential! The  tidal wave of overachievement with all its consequences, is just now beginning to reach the shores of our parenting and there are some important decisions that will need to be made. While God places potential within each one of our children, it is extremely important how we respond to it. With our response we will give our child an example of how to feel about himself and how to handle the gifts and talents God has given him. Will he see himself as only a potential achiever, in need of great effort to measure up or as the workmanship of a loving and patient God, able to rest and trust in God's faithfulness? Even in Christian circles, the answer to this question can sometimes seem shocking.
We are a sports family. We have always enjoyed talking about sports, participating in sports and watching sports. I was sure that my husband was most blessed among men because I grew up loving the game of football and would willingly watch sports of almost any type with him. When I was a child, my family went to Miami Dolphin football games. Even though the early season ticket years were painful to watch, we still had fun. But over time, they became a wonderful team, with great coaches and players who contributed to our community and made following them a great joy. My father and I would go to the practices and keep diligent track of the progress of each player. Our devotion was rewarded with the perfect season of 1972, a record of 16 wins and no losses, which still stands today forty-one years later. To this day, those years remain a true bond between my father and I.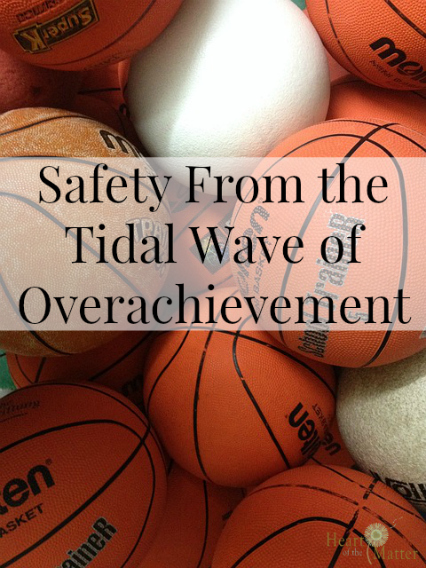 My children both showed skill and love for their sports at a young age. We spent many days at ball parks with my son and many hours at pools with my daughter. They enjoyed the competition and strove to be the very best they could be. Both achieved a measure of success that built their confidence and broadened their horizons. The measure of these gifts for us was not their ultimate success or recognition. It was the opportunity for many hours spent together supporting, encouraging, processing and overcoming the ups and downs of sports. It was embracing the responsibilities of team and enduring with and blessing the unlovable or downright mean. It was, in short, preparation for life.
When we began homeschooling, we had found, I hoped, a safe haven from undue pressure to excel academically. My children loved to learn and delighted in our time together homeschooling, so we were spared from the pressures of peers and teachers alike to do more than was appropriate for them at the time and the idea that the only reward for learning was a grade or a sticker. As they progressed into high school, goal setting became a natural part of their lives and they demonstrated the care and concern we had hoped they would about the quality of their work. The desire to please us and the Lord with their school work and effort in life provided protection from the pressure to overachieve merely for the recognition of others. It was wonderful to feel safe from the schoolish environment that I had left behind when I came home from teaching in schools to teach my children. Now, as we travel the country to attend homeschool conventions, we find parent after parent who feels overwhelmed and unsuccessful. Why? Because they can't keep up the pace of achievement they feel is expected of them or their children. They feel inadequate and so do their children. To bridge the gap, they turn more and more of their schooling over to others who can "do it better than I can."
Unfortunately, I fear that the new wave of overachievement has begun washing ashore in the ranks of Christian homeschooling. No longer does it seem adequate to desire a pleasant relationship with our children and a peaceful home environment where learning is natural, trusting God to raise up a child for His perfect calling. Now homeschooling parents are made to feel behind if their child is not pursuing some sort of accelerated achievement in academics, sports, the arts or a combination of the above. The worst crime of our day seems to be to raise a child with unfulfilled potential, yet the Author of the potential must be trusted enough to bring about the development in His timing without a great deal of stress and striving on our part.
It is my prayer that you will protect your children from the destructive pressures of overachievement. It is my hope that you will step away from the voices in homeschooling that tell you that it is your job to produce, one way or another, children who will impress the world. It is my belief that God has created a perfect plan for you and your children and the sign of that plan is peace. No matter how challenging or different your child's path in life is to be, that will be the path of peace for you and your family. The outcome does not rest on your shoulders. He will accomplish with peace what our strivings cannot. He is faithful to His callings and faithful to the called, both to you and your children.

Debbie Strayer is a veteran educator, speaker, author and home educator. She enjoys spending time with her husband of thirty-two years and her grown children. Dr. Ruth Beechick, too, has spent many years teaching and writing on education. She specializes in curriculum and in how children learn. She is mother of two and grandmother of four and loves working together with Debbie because they think alike on education matters. For more books and articles, see debbiestrayer.com.