Before the kids could read, the list of things to find had to be presented orally by me (or drawn on paper with pictures and symbols). Now that they're both avid readers, the kids still enjoy a good hunt, and making up a list for them to go by is much easier for me (since I lack talent somewhat in the artistic department). Our local art museum even makes up scavenger hunts for visiting children, giving them something fun to do as they browse the large pieces of art displays.
Setting up a scavenger hunt for your kids is easy and fun. There are three main types of hunts:
1. Have your children find (i.e., locate by sight) each item and then check it off of the list.
2. Have your children find and retrieve each item on the list, putting them in a bag or basket to bring to you when completed.
3. Have your children each arm a digital camera and take snapshots of the items found.
The last option is our family's favorite! Not only do the kids enjoy getting to play with a digital camera, it's fun for me, too when it's all said and done. Uploading the photos to see what the kids came up with is so much fun! (And it often results in a tirade of giggles from all!)
I scanned and put into a PDF format a page with two scavenger hunt lists for you and your little ones to enjoy! Just click here to download and print free of charge. (link: http://www.musesofmegret.com/wp-content/uploads/2010/06/scav-hunt.pdf )
Crafts~N~Things' Color Hunt ( http://craftsandartforchildren.blogspot.com/2010/10/color-scavenger-hunt-activity-for-kids.html )
Meg Wilson is a devoted wife to her husband, Ken, of 12 years, and mom and homeschooling teacher to her 7-year-old son and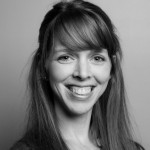 5-year-old daughter. When she's not writing or creating something, Meg loves to cook for, host and entertain friends and family. She also enjoys reading, the outdoors, eclectic music, yoga, and studying history. You can read all about her adventures (and misadventures) at her blog,   Electric City Academy, http://www.musesofmegret.com/reviews,  http://electriccityacademy.blogspot.com