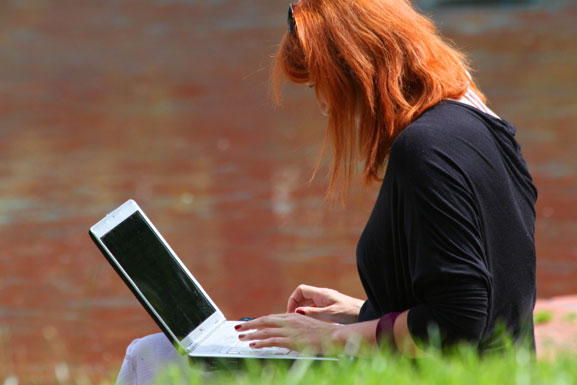 I find my love of blogging incredibly ironic. In my college computer class, I hit the table with frustration saying to the computer, "Why can't you just do what I want you to do?"
Computers have come a long way since using DOS commands in the late 1980s. When I started blogging in 2007, I was in Asia with very little homeschool support. I had no idea how blogging would influence me and my homeschool journey. Now I have two homeschooling blogs and don't imagine giving up blogging any time soon. I've made real life friends through my blog, found support during difficult times of isolation, and encouraged other moms with free resources I created.
So what about you? Should you start a homeschooling blog?
Reasons to Keep a Homeschool Blog
To Document
It's easy to get so bogged down in the day to day routine of homeschooling that you don't realize just how much your children really are covering in their lessons. Blogging gives you a record that documents the lessons, field trips, arts and crafts, extracurricular activities, and even spiritual victories in your days.
To Stay Accountable
If you feel all alone in your homeschooling, a blog can provide a sense of accountability. Telling your blog readers your homeschooling resolutions can give you motivation to follow through. And receiving positive feedback in the form of blog comments is a great perk, too.
To Show Off and Teach
When you and your children have invested time in elaborate homeschool projects, it's natural to want to share them. Those show-off posts become another mom's inspiration. In fact, you may have some wonderful parenting and teaching insights that you are longing to share with other moms. A blog can be a great avenue to reach women that you otherwise would never have access to.
To Share
Blog posts are ideal for listing links to the great freebies you found for your last unit study. Not only are they there to help others, but you can find them yourself the next time you need them. You can review books and homeschool curriculum on your own blog so that your opinions can help other moms make good decisions. You can also upload the worksheets, notebooking pages, and lapbooking templates you created and offer those for others to use. Blogs are perfect for generous homeschoolers.
To Keep Family Informed
If your family lives far away, a blog is a great way to maintain those family ties through the photos and daily anecdotes that are shared there.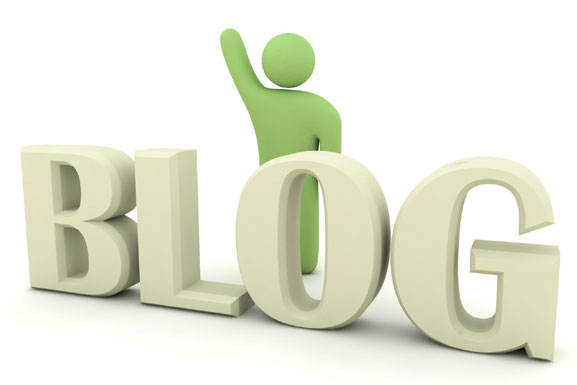 What Should You Consider Before Starting a Homeschool Blog?
Who is your audience?
If you are writing to grandparents, aunts, and uncles, then a detailed post about Sammy's third birthday party is perfect. But if you want a wider audience, you may want to tailor your posts for broader appeal. Consider what another homeschool mom can glean from each post – a tip, a great link, or a bit of encouragement.
How much money should you spend?
Most people begin blogging on a free platform. But if they stick with it long enough, they tend to purchase their own domain and spend a little money on the hobby.
Registering a domain and paying for hosting fees is less than $100 a year. But blogging expenses can multiply when you add up things like custom graphics, photo hosting services, digital video cameras, and blogging conferences.
But don't let that intimidate you. Blogging can be a free hobby too.  If you've never blogged before, beginning with a free platform is ideal. If it turns out to be too much of a burden or it loses its excitement, you've not lost anything except your time.
Free blogging platforms
How much time should you spend?
I'm going to be honest with you. Blogging can take a lot of time if you let it. Your homeschool blog can take a life of its own as it drives you to check for comments, look at your traffic stats, answer reader emails, and organize giveaways. Set boundaries early so that blogging doesn't take a negative toll. Your family and your homeschool should always have the priority over the homeschool blog.
How much should you share?
Before you publish the very first post, think seriously about how much to reveal online. Some people are very open, sharing the city where they live and their full names. Others have pseudonyms and never include photos on their blogs. Most bloggers, like myself, fall somewhere in the middle. You will have to find that perfect spot of being honest with your readers while maintaining privacy for yourself, your husband, and your children.
In conclusion, deciding to blog is not a huge decision. If blogging turns out to be a disaster, with a single click, the entire blog can be deleted. Or you can simply abandon the project. On the other hand, you may discover that writing on a blog fits you to a tee and truly complements your homeschool journey. You won't know for sure until you try it.
Jimmie is a former public school teacher turned homeschooling stay-at-home-mom. Her only child, Sprite, is a creative middle school student who loves the arts and living books. Jimmie uses a loosely Charlotte Mason approach with lots of notebooking and field trips. Visit her blogs Jimmie's Collage and The Notebooking Fairy.