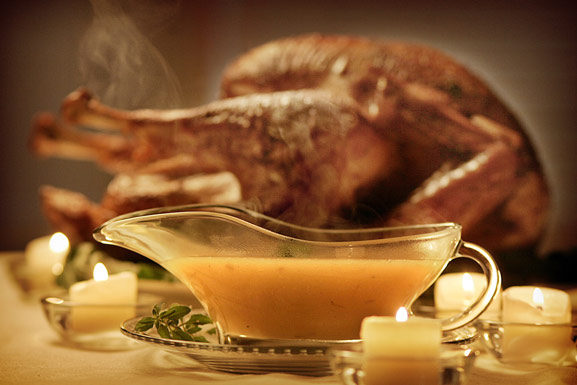 As the time gets closer to the holidays, the life around us gets busier and louder and more distracting. These are all things which are so opposite of my daily strivings. I crave simple. I crave less. So in order to counter the busyness that is about to be upon us, why not encourage our kids in simple acts of thanks?
The week leading up to Thanksgiving is a week that we usually do very little schoolwork besides the basics. This is where I like to let real life be the teacher. Since we host Thanksgiving at our home, there is always lots of preparation to do, so we all get involved. Life skills are our teacher this week! From cooking preparations, to table settings, to chores around the house, the kids are involved in it all.
This year I will also have the kids do some simple acts of thanks during this week. I plan on making up a list of many of the people that are dear to us in some way-pastors, church friends, neighbors, store clerks, librarians, etc. I will have the children make a simple treat for them with a note that says,
"We are so thankful for YOU during this time of Thanksgiving. May God Bless you."
Then we will surprise them by leaving the treat either anonymously if possible, or by giving it to them in person. We want the person to know that we are very grateful for them and can easily use this time to show them in a simple but meaningful way.
Giving thanks is so important. When we give thanks for what people do, or just for who people are, it shows people that we appreciate them. It shows that we are grateful. It shows love.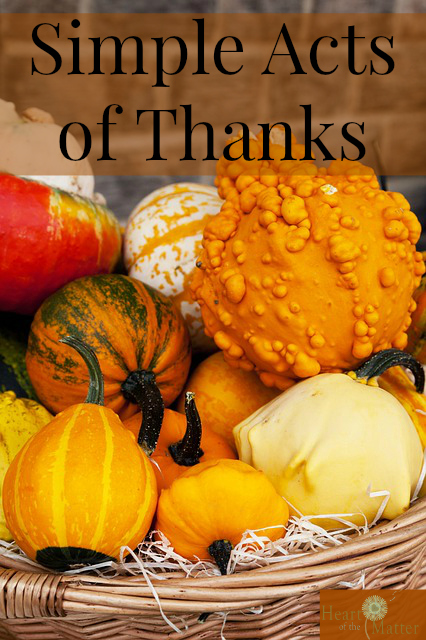 So get in the spirit of Thanksgiving this year. Practice gratitude. We have so much to be thankful for and often times it is people that we are thankful for. Instill in your kids to practice being thankful for others. This lesson is not always in a lesson book, but a life lesson that is so important.
In every thing give thanks: for this is the will of God in Christ Jesus concerning you.
1 Thessalonians 5:18 –
Karen DeBeus is a homeschooling mom to four children and a devoted wife to the love of her life. She is passionate about educating others about homeschooling and encouraging families along the way. She is the author of Simply Homeschool: Having Less Clutter and More Joy in Your Homeschool, an eBook written to encourage moms to put God first in their homeschools. She writes about her thoughts on simplifying all areas of our lives on her blog, Simply Living…for Him where her goal is to encourage others to put God first in all they do. Simplifying is about getting back to the basics and reducing the physical clutter in our lives, as well as lessening "mental clutter." www.simplylivingforhim.com.