When my kids were young, I decided that I wanted them to learn Spanish. I figured it was a practical language that would serve them well throughout their lives. Even though we live in Wisconsin, there is a pretty significant Hispanic minority in the area. We started their Spanish education by using Rosetta Stone. The kids used this for a couple of years, but they got quite bored with it (and I lost one of the disks) so we tried PowerSpeak. Here are my thoughts on the programs.
Rosetta Stone
This is a CD based program that basis it's instruction on immersion. The student is shown pictures of items and then is told words or phrases. They are to click on the appropriate picture. The lessons are learned first through a demonstration, then the student works through exercises using varying combinations of pictures, spoken words, and written words. The homeschool edition of this program also includes some written work as well as a study guide and tests. For Spanish, they have a Latin America and a Spain version which could be kind of nice.
Advantages
The immersion method of language learning is said to be the most effective way to learn a language. It is very natural.
The program uses a similar technique throughout the program. There is no time or energy wasted figuring out what the program wants you to do.
Many people find the program to be somewhat like a game. I enjoyed trying to get a better score on the next lesson.
Immediate feedback is great for students.
It is multisensory – visual, auditory, kinetic.
It requires minimal parent involvement. I set up the program for the kids and they went from there.
Can be used for multiple ages. My son used it before he could read – I just had him do the exercises that involved speaking and pictures. My daughter, though, did all the exercises, even those involving writing.
The traditional Rosetta Stone is on CD, so you don't require an internet connection. They do, now, have an online program.
Disadvantages
It is pricey. If your student uses it for 2-4 years, then it is most probably worth it, but it can be a financial hit up front. Some libraries may have it, but that has the disadvantage of not being at home.
Some kids (i.e. my daughter) will get bored of the same type of lessons. In fact, this was the biggest problem.
I didn't find the microphone (speaking) exercises helpful for my kids.
The set-up for the parent (Student Management System) was rather clumsy and difficult to use.
Conclusion
I very highly recommend this program. I think it can work very well with most kids. We moved on to another program because my daughter was intensely bored with it. If you get the chance to try it out at a library or friend's house, I would recommend it.
This program has been around for awhile; it was previously known as Power-Glide and came with cassettes or CDs. PowerSpeak is an online course that teaches students using games, DiGlot weave stories, and cultural activities. It is available for order by semester or by year. You can choose just the course, or the course with credit, or the course with credit and support from a certified teacher. Courses are available in Elementary, Middle School, and High School level.
Advantages
Multiple teaching methods are used. There are games, stories, videos, and more.
Immediate feedback is received. Their assessment level is always available to student and parent.
It's fun. My kids love the games. My son will do several lessons a day to see what happens in the story.
Rewards – This semester, when the kids signed up for their courses, they got to develop an avatar. As they play the games, they earn "money" to buy things for their avatar. My daughter loves putting different outfits on her avatars while my son has been trying to earn enough money for sports accessories.
It's multisensory – the kids see, hear, speak, and use the keyboard.
Cultural education is woven into the program. During the Spanish course, the kids learn about Central and South America as well as Spain.
Minimal parental involvement. I check their assessments every few days to make sure they're staying on track.
They have multiple levels of courses. Unlike Rosetta Stone, in which one program can be used in different ways by different ages, PowerSpeak has levels designed for particular age groups.
Disadvantages
Also pricey. Probably would cost more for 2 or 3 years of high school PowerSpeak than the whole Rosetta Stone program
Not all activities are received with equal interest by the student (i.e. they don't like everything in the program).
Conclusion
Excellent program. This has been well-received by my kids. My son is starting on his second semester of Elementary Spanish and my daughter just finished her first semester of Middle School Spanish and just started High School Latin.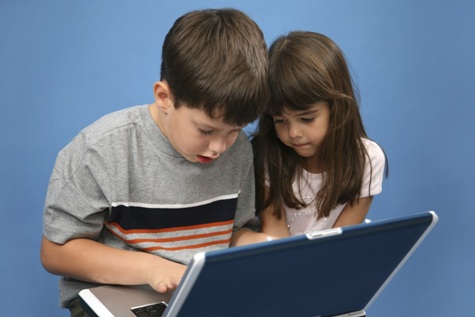 Recommendations
These are both excellent programs for learning a foreign language. I don't think that one is inherently better than the other. My personal preference is for Rosetta Stone, but my kids are thriving with PowerSpeak. I think if you have an older student or don't have a very fast or reliable internet connection, then Rosetta Stone would be a great choice. PowerSpeak will probably work quite well for most kids but does require the internet connection.
Both programs will give you a free trial which I would recommend. Overall, the issue is not the program itself, but which program will interest your student and motivate them to keep learning the language. And, of course, nothing helps with language learning better than being immersed in the culture. Our family spent a week in Venezuela a few years ago and I was amazed at what the kids could learn (and how well they could communicate without words).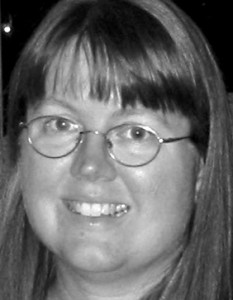 Catherine is a homeschooling mom of a 13 year old daughter and a 10 year old son. Her children were homeschooled by their father while Catherine worked as a Family Physician until three years ago. Since that time, Catherine has been the homeschooling parent since she is no longer able to work due to illness while her husband is developing a business doing math tutoring. Her hobbies include blogging, reading, knitting, and trying to stay (somewhat) sane. Please visit her blog at Domestic Adventure.