Laurie Berkner loved to sing and play guitar. She struggled writing music for her professional rock band, but children's music came to her like, well, child's play. It gave her a creative freedom she hadn't known in catering to adult fans. When her friends began requesting her version of "We Are the Dinosaurs" and "Bumblebee (Buzz Buzz)," she knew that she and her new band, the Laurie Berkner Band, were on to something.
These days you'll pay about $10—on sale–for that same album, now part of Berkner's triple-platinum empire.
You, too, might have heard praise that potentially pays from those around you:
"My friends loved the [cake/ dress/ gift basket] you made for me. Would you be able to make x more?"

"Our kids love your music! Do you have anything on tape?"

"You did this yourself? Wow! Would you be willing to help me? I'll pay you for it…"
If these phrases sound familiar to you, it could be a sign that the Lord is leading you into ownership of a small business. Even if your particular product or service is not in high demand, you might have an idea that could potentially generate an income. If there is one lesson our current economy is teaching us, we have to think differently about jobs and income potential. We must be creative and think beyond the one skill that we might have been formally educated to do, and branch into areas where we perform well and where others will compensate us for that performance. We serve a God who is constantly providing ways for us to thrive—to do more, to be more. Consider what he did for the woman with one last vessel of oil in 2 Kings 4: 1-7:
1 The wife of a man from the company of the prophets cried out to Elisha, "Your servant my husband is dead, and you know that he revered the LORD. But now his creditor is coming to take my two boys as his slaves."
2 Elisha replied to her, "How can I help you? Tell me, what do you have in your house?"
"Your servant has nothing there at all," she said, "except a small jar of olive oil."
3 Elisha said, "Go around and ask all your neighbors for empty jars. Don't ask for just a few.
4 Then go inside and shut the door behind you and your sons. Pour oil into all the jars, and as each is filled, put it to one side."
5 She left him and shut the door behind her and her sons. They brought the jars to her and she kept pouring. 6 When all the jars were full, she said to her son, "Bring me another one."
But he replied, "There is not a jar left." Then the oil stopped flowing.
7 She went and told the man of God, and he said, "Go, sell the oil and pay your debts. You and your sons can live on what is left."
In this story, the additional jars represent opportunity for blessing. The woman told Elisha of her one jar, her one opportunity to be blessed. In modern times, this woman would be the employee saying, "Hey, Elisha, do you see this paycheck? That's all I have, man." The final jar could be a layoff, a pink slip, a disability, or some other factor that threatens to cut off income potential. But Elisha told the woman to find more jars, i.e., to position herself for more income. And as she worked to increase her blessing potential, the Lord continued to supernaturally provide more and more. At the end, she did not have room for any more oil. Does not the Word tell us that He will pour us out a blessing that we won't have room to receive (Malachi 3:10)? With this power of provision at your disposal, let me ask you: how many jars have you set out for the Lord to fill?  What gifts, talents, and skills are lying dormant while you grow increasingly frustrated with a closing (opportunity) door?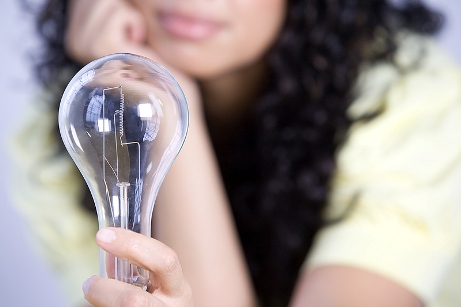 Why should you consider using your gifts and talents to do more than put a smile on someone else's face? Consider these facts:
Homeschooling, in many cases, requires a financial sacrifice. In an economy where grocery and gas prices are escalating and joblessness is a reality for an increasing number of us, these sacrifices no longer involve simple denial of luxuries; we are challenged to rethink how we accomplish the basic necessities of living and creating a lifestyle.
Many homeschoolers who place their children back into more traditional school environments cite financial woes as a primary reason for making the decision not to homeschool.
A home-based business—even an unprofitable business, which most are in the first 3-5 years—can be a significant tax deduction. The physical space that you use for the business, the depreciable resources (cars, computers, printers, etc.) raw materials, shipping and handling fees, and so much more, are all potential tax savings.
You might not desire to be as rich and famous as Laurie Berkner. Your cloth dolls may never be stuffed, fluffed, and accessorized into the $50-plus world-renowned creations of Maxine Clark's Build-a-Bears. Your garage-built computers might only wish to be like Michael Dell's, crafted from his University of Texas dorm room. Maybe you prefer to keep your products local, unlike Lisa Price of Carol's Daughter, whose mass-produced beauty products have generated a small fortune. Your goal might not include wealth beyond your wildest dreams. That is perfectly okay. Businesses can be as much of a testimony to the gift that God has placed in you as any other facet of your life, or a channel of ministry that affords you more of an outreach as people flock to your abilities. But, for the purposes of this series, I will address those issues that confront the future entrepreneur who seeks to develop a money-making business, whether it generates $50 or $50,000.
We will cover the practical steps of starting a home-based business, to include business plans, goals, and evaluation, in subsequent articles of this series. What I want you to think about in the meantime is prayer and idea generation. For a Christian, no idea worth having takes root without prayer. Know that God's Word will not return to Him void, but will accomplish what is His will and prosper in the place where it was sent (Isaiah 55:11). Your prayer might be in accordance with the following scriptures. You might even insert your own name to God's promises:
Trust in the Lord with all your heart, and lean not to your own understanding. In all your ways acknowledge Him, and He will direct your paths. Proverbs 3:5-6
~
If any of you lack wisdom, let him ask of God, that giveth to all men liberally, and upbraideth not; and it shall be given him. James 1:5
~
The Lord will perfect that which concerneth me; thy mercy, O Lord, endureth for ever; forsake not the works of thine own hands. Psalm 138: 8
~
Blessed be the Lord, who daily loadeth us with benefits, even the God of our salvation. Psalm 68: 19
~
If ye abide in me, and my words abide in you, ye shall ask what ye will, and it shall be done unto you. John 15:7
~
But seek ye first the kingdom of God, and his righteousness; and all these things shall be added unto you. Matthew 6: 33
The Lord has promised us much, my friends. Our task is simply to take Him at His word.
Once you have made your request known to the Lord, and while you wait on His answer, consider brainstorming a list of what you might do. Even if you have an idea, developing a brainstorming list could be a seed–planter for later. Two things to think about here: do not allow the devil to feed your fear and doubt in this area, and do not limit yourself to conventional jobs. Also, do not overlook the Internet and the earning potential of intellectual property. With a computer, a free weekend, and as little as $5/ month, you can design your own website and publicize your gifts to the world.
In the next edition of this series, I will list the practical steps of starting your business and, if necessary, financing your business. I will also discuss the joys and woes of small business ownership in its early stages. Until then, consider your idea, and then ask yourself: is this something God can use, and is this something I can use differently, and more lucratively, than I already am? Happy brainstorming, friends.
Belinda Bullard is a wife and homeschooling mother of three, Belinda is an author and the owner of A Blessed Heritage Educational Resources, a literature-based history curriculum featuring African-American presence in history, as well as the contributions of other races to American history. A chemical engineer by formal education, she also serves as adjunct faculty for college distance learning programs. Belinda blogs at Simply Belinda and Chronicles of a Blessed Heritage.