I reached one of those milestones in December that homeschooling mothers dream about… my oldest daughter graduated from college. Not only did she graduate early, but she graduated magna cum laude and has the tassels to prove it. Normally, I don't really care about grades and such, but I have to admit that this is all icing on my homeschooling cake. I still have 9 more to go, but having launched this child out into the world gives me some outside validation that I didn't ruin my child.
It's not that I was really worried that I was ruining my child, but it is not always easy to take a path that is different from so many others. I found this to be especially true when this first born, practice child started high school. That seemed like a really, really big deal to me at the time. High School. That level of schooling so many people were worried about when we started our homeschooling journey back in kindergarten. It seemed so far away when she was five and I would blithely say, "Oh, we'll worry about that when it comes." Well, it came and I was a bit of a wreck. High school is a big deal, right? It's fine to do unit studies and hands-on learning and lots of reading out loud when a child is 7 or 8 or 9, but that won't fly with high school, will it? I mean there is that whole transcript-thing and college applications and vaguely scary tests. What if I did something wrong and ruined her life? I was in a state. I even briefly went through a period where I hoped she wouldn't want to go to college because then I wouldn't have to come up with a transcript and we could just go on learning together how we had been and not worry about it all.
Well, homeschooling with that kind of pressure isn't enjoyable for anyone. I had to come up with a way to negotiate high school without  it killing any of us. I did, eventually, and that is what I want to share with you. High school doesn't have to be the scary hurdle we so often make it out to be. Here is what I wish I knew then that I know now.
It's OK to relax and enjoy learning. Our children are still learning all the time even if they are in high school. You can make a transcript even if there were no textbooks involved. My biggest piece of advice is to get your child in the habit of logging everything they do. With this information you can see what your child has done and figure out what classes all that work can become. You may need to add a little bit here or there in terms of some reading or writing to complete a class, but most of the work will have been done. (You can turn just about anything into a class. Really.)
Follow your child's lead. At this age, I have a few things that I still want them to do whether they are interested or not (math leaps to mind) or because it is considered a high school requirement by most colleges (some sort of government class, for instance), but for the rest, I leave it up to them. I will help find resources and such, but the students generate the topics. For instance, my high school freshman this year is studying Japanese history and culture… because she wanted to. I'd rather give her a history credit for something she is interested in than try to force her to slog through something she is not.
It's not too early to try some college classes. Do just one to start with. We have done with three of ours now and it works well. They like the challenge (or discover there isn't really that much of one) and if they run into difficulties, we are still around to help them out.
Relax! Keep an eye on things, but it's really not the big deal everyone makes it out to be. Enjoy these last four years with your child; they will go by faster than you realize. I might even say that your relationship with your child during these years is infinitely more important than any academics. Academics you can always catch-up with, the ground work you lay now will be the foundation for your future relationship with your adult child. Now is the time to really listen to what you child has to say, to respect their opinions even if you don't agree with them, to demonstrate what civil discourse really looks like, to practice unconditional love. You want them to understand at a very basic level that you are always a safe place to land regardless of what life throws at them. These years are not always the easiest, but they won't come again and you can't have them back. Don't waste them with worry.
_______________________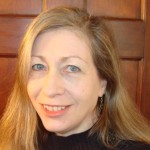 Elizabeth Curry 
Elizabeth Curry is on year 17 of homeschooling her 10 children (with #11 arriving via China at some point next year). Devoted bookworms all, it's not surprising that much of the learning that happens centers around whatever chapter book is being read. When she isn't taking care of children or reading, she enjoys sewing, cooking, and writing. Her life of following Jesus with many children in the Big, Ugly House is chronicled at Ordinary Time.