Last month we took some time to learn how to piece together mini-books for Lapbooking. This month we will take a look at how to piece together Notebook pages. But first what is Notebooking??
Notebooking is another form of creative studying. It involves taking a sheet of paper and basically making a scrapbook out of what your child learns. This can be simple with a entries of journaling or it can be extravagant with embellishments, drawings, mini-books, and the list goes on. But for the most part, Notebooking usually falls somewhere in-between.
A simple way to begin is to just hand your child a blank piece of paper and some markers and/or colored pencils. Have them draw what they are learning and then explain what they drew. So if you were learning about the Aqueducts in Ancient Rome they would draw the aqueducts and then write about the reason for them and what they did. It could be an entire page for this one topic, or simply a section, leaving the rest of the page for the next topic.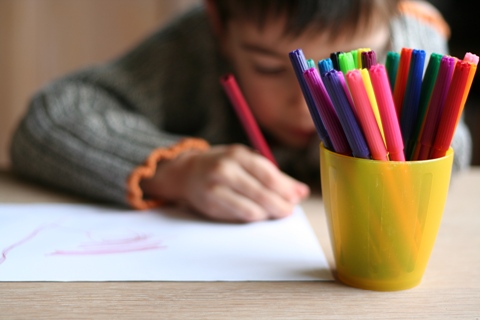 "Hmm, but that seems to easy, there's got to be more right?" Well yes and no! No, there doesn't have to be more. Notebooking is a way to show that your child really does understand the concept. Simply by drawing the Aqueduct and explaining what they drew–you will KNOW that they fully comprehend the discussion and you can simply move on to the next topic. However, some like a bit more pizazz!
For those that want to go more in-depth and add a bit of extravaganza, you can get as creative as your brain will let you. For those of you who enjoy going all out I suggest doing a bit of research. My suggestion? Start on-line. This is a free and easy way to get suggestions for your pages. Simple google searches with the following phrases can save you countless hours.
Scrapbooking
Notebooking
History Notebooking
Math Notebooking
Science Notebooking
Reading Notebooking
Langauge Arts Notebooking
Notebooking Ideas
Notice that I started off with Scrapbooking? Scrapbooking is kind of where Notebooking started. Some ladies, who loved to scrapbook, decided to try to bring their passion into learning. It worked! Their children loved to use their knowledge and get creative with it. And the end results looked like a fabulous scrapbook that showcased not the children-but what they had learned. Really when you do things this way the sky is the limit. You can use all the embellishments that you would scrapbooking. Any layout that you come across for a scrapbook page CAN be used for Notebooking. Just exchange the photographs for graphics, personal drawings, or charts/graphs etc. Some other ideas can be found in scrapbooking magazines. I don't suggest you go out and purchase these unless you already do this for scrapbooking, but you can find them at your local library more often than not. Keep in mind that scrapbooking is time consuming. So plan for this accordingly.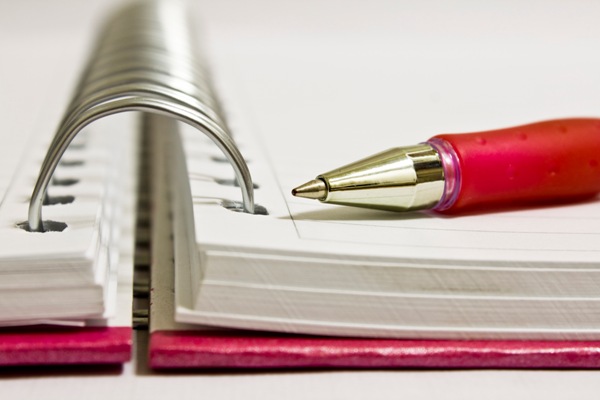 "Woooah! Wait, who said I had that kind of time or ambition?" Well ok, you may not want to get quite THAT ambitious. Unless it's your passion and your children are inclined to join in with great enthusiasm you may want to downshift the whole project. And for that you have two options. The first is to purchase or search for free notebooking pages on-line. There are many free sites. Begin with a Google search for the following terms:
Free notebooking pages
Free notebooking templates
Free notebooking printables
You will be bombarded with a ton of hits. Don't get overwhelmed!!!! You can always shorten the list by throwing in your specific topic, such as Free Aqueduct Notebooking pages. These pages will generally have a few graphics already included and lines for your child to journal on. Ahh simplicity at it's finest! Sometimes there is nothing better than having it all done for you if you are creatively challenged!
BUT, what if you can't find exactly what you want? Easy-let's get creative. For this you will need your trusty old word processing program. I personally use either Microsoft office, or if I'm getting really creative I open up Microsoft Publisher.
Then you need to decide on a general layout. You can use one of their "flyer" options or even a newsletter template. OR you can just decide to create your own. After you have chosen your basic layout, You'll need to find graphics. Now For the most part, I find that the office clip art really is a bit limited. I go searching online! I love GOOGLE, but I have come to find that for graphics and photos an "add-on' for Firfox called CoolIris (this can be downloaded at "www.cooliris.com) really does speed up the search process.
Now remember the old saying that "less is more"? Well it really is. You don't want to overwhelm the page with so many graphics that there won't be any place to add in some writing. And a very important reminder: Right click on each graphic so that you can adjust the text wrapping. Changing that setting to "In front of text" will enable you to move the graphic and adjust the location of the text much easier than if it was "wrapped."
For your basic layout, simply adding in lines for your child to write on will remind you to leave space. This is easiest added by using the underscore button "____." These you can adjust Larger or smaller to fit your child's writing ability. Below is a very simple design with enough lines that a Jr. High or High school student would work with. ( A younger student would have less lines and more space between each one.)
Now for those that want their children to have neat lines to write on and yet be able to draw there is a very simple fix. Instead of searching for the graphics–simply "insert" a shape into the same place you would add in the graphic. That way your child will know where to put the drawing and what size to make it.
Notebooking can be as simple or as involved as you want it. Really it all depends on how much commitment you want to make to it. For a beginner-start easy. Use free ones and create your own. For those that have already been at it for a while, perhaps branching out and delving deeper may be your next step adding embellishments to your finished project. Either way–Make it your way! There is no right or wrong way to Notebook!
Patty has been married to the love of her life for 14 years and has 4 kiddos she lovingly refers to as her monkeys. She is constantly threatening to run away to the Circus–unfortunately, she keeps being informed she's already there! She loves throwing together this and that to create a unique learning experience that encourages a love of learning. Come feed their school mascot Shiver and check out her blog at Shiver Academy.