Summer has arrived and my boys are ready to hit the beach. Actually they've been ready to hit the beach since March! We are year round homeschoolers but I do plan a two month break during the summer. From June to July we are officially on summer vacation, but that doesn't mean that the learning stops.
What Summer Looks Like When You Homeschool Year Round
When I tell people that I homeschool year round they often asked me, "Well what about summer?" We take a lot of breaks during the year but summer time is the longest.  We don't stop all of our lessons during the summer but we do scale back.
Here's what we continue to do over the summer:
Reading: we love to read in our home and that doesn't stop just because we are taking a break for the summer. My boys continue to read everyday and I continue to read aloud each night.
Spelling: my oldest still works on his spelling words during the summer. This is because I don't want him to forget the rules and skills that he has worked so hard on. I don't pull out the curriculum to work on lessons, but I do have him help me write the grocery list or do a few rounds of hopscotch where I call out a work and his hops on the letters to spell them.
Math: We continue with out math curriculum through the summer. We use to take a break from math but then I noticed that my son was losing big chunks of information. So we keep going. We also play math games (like money bingo) and work on flash cards to keep those math facts fresh.
I know that may seem like a lot of work to do when you're on vacation but we don't do it everyday (except for reading). We spend 10 minutes 2-3 times a week on math and maybe 15 on spelling on a different day. I keep things short and fun for my boys during the summer. I don't want them to feel overworked.
We also spend a lot of time hanging out and having fun!  We spend lots of time outside, at the park, the pool and the beach.  We go see the free movies over the summer and the free bowling for children.  It is really a good time of rest and relaxing so that we can all be recharged for the new school year.
As a homeschool mom, I take this time to pray and evaluate our progress from the year. I also sit down and write out goals for the next year and write out my lesson plans for the year.
How do you spend your summer vacation??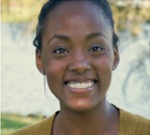 LaToya Edwards is a certified biblical life coach, writer and speaker with a passion for encouraging and equipping women to find their passion and purpose. She is also a single, homeschooling mom of two boys. You can find LaToya blogging about homeschooling, parenting and learning to find God's purpose and plan in broken circumstances at www.LaToyaEdwards.net .