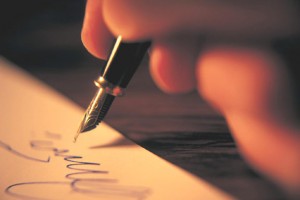 Hooray for homeschooling! Homeschool students have an advantage when it comes to letters of recommendation, because they have the time and opportunity to pursue their unique interests and passions. In the pursuit of those interests, homeschoolers meet and work with people who see their passion and write enthusiastic letters about their abilities! As part of the admissions process, many colleges require applicants to submit one or more letters of recommendation, and that is what they are looking for – passion in students.
When I was in high school, most students asked their teacher or guidance counselor for letters of recommendation. While sometimes those yielded some good letters, most teachers didn't really know the students they were writing for, so many letters seemed pretty cookie-cutter. In contrast, the people recommending our son or daughter might be much more invested in the passions of our children. Let me suggest some tips that will help you accumulate wonderful letters of recommendation for college admission.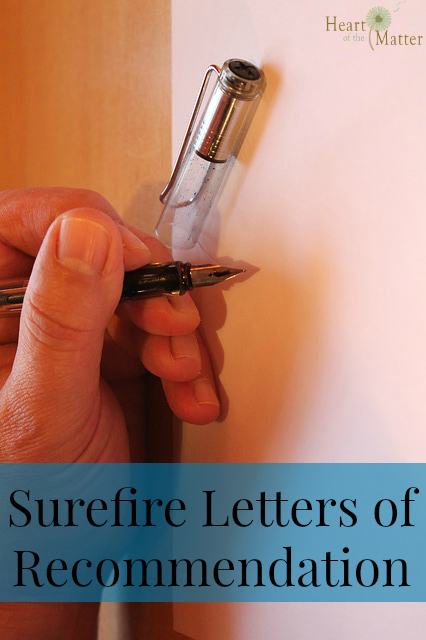 Find the Perfect Writer
There are two important things you should look for when choosing someone to write a recommendation letter. The first is that the person must write well. Since most letters are sent directly from the writer to the university, it's unlikely that you will get an opportunity to read it before it's sent, so you want to make sure it is well-written. How can you know if a person writes well? Try to determine this by looking at their emails, Christmas letters, letters to the editor, or other writing you might have seen, and this will give you some sense of their skills.
Equally important when choosing a letter-writer is to find someone who is a big fan of your student. A fantastically-famous person who doesn't know your student won't be able to write with insight about them. Find someone who knows your child's abilities and is enthusiastic about them and their academic potential.
Although you can help them brainstorm, your student is the one who should be responsible for getting letters of recommendation. They should make the requests, and follow up as well. It's helpful to provide the potential writer with your student's transcripts and activities list, so they have all that information at their fingertips. When a guidance counselor at a school writes a letter of recommendation, they typically review the student's academic record, and ask for a resume of activities, so it's completely okay for you to provide this to your writer as well.
Make the process as easy as possible for your recommender. Provide a self-addressed stamped envelope and clear instructions on how to submit the letter, and follow up to make sure the letter was mailed and not forgotten. After the school receives the letter, follow up with a thank you letter to the writer for their efforts.
Parent Recommender
It's not uncommon for a college to stipulate that they don't want a student's parent to write a recommendation letter. If this is the case, simply ask another person to write it. The recommendation doesn't have to come from a teacher necessarily, just someone who knows your child well and who can write well.
On the other hand, some colleges actually request a letter of recommendation from parents. That can stump some parents! At least you know your child well, so you can write about their skill, ambitions, and abilities, which is more than some high school counselors know about their students. It's important—even though you're the parent—to speak well of your student, even glowingly. Be honest, but don't feel like you must point out their flaws or critique them. That's not what a letter of recommendation is for, so don't fall into that trap. You can also use this letter as an opportunity to explain any unusual things about your student, such as why they took calculus but didn't score so well on the SAT, or why their grades were low during junior year, etc.
Standard Formatting
No matter who writes the letter, they should know the standard format for writing it. Here's a general outline of what a good recommendation letter should include.
Recommender's name
Recommender's address
The Current Date
Dear College Name (or "To Whom it May Concern" only if necessary),
Paragraph 1: The first paragraph should identify the student, and how the writer knows them. Be specific if a project was completed under your supervision.
Paragraph 2: Give specific evidence about the student's increased knowledge, maturity, and understanding. Discuss details of their project topic or other aspects of development during the time spent together.
Paragraph 3: Give as much evidence as possible for any of the following attributes or work skills: written and oral communication, initiative and motivation, planning and organizational skills, technical expertise, flexibility or adaptability, interpersonal and social skills, responsibility, leadership, problem-solving, and teamwork.
Paragraph 4: Conclude with a recommendation and accentuate the overall positive qualities you witnessed in this student. The recommender should explicitly state, "I highly recommend…" or other strongly worded phrases.
Sincerely,
Recommender's signature
Recommender's typed full name
Recommender's title or position (For parents, "Home Educator")
End Notes
Before you have the letter sent off, make sure once again to meet any specific requirements that the college has stipulated. Sometimes colleges have funny, unique requests, like putting the letter in a sealed envelope and signing the flap, or mailing it separately from the application, etc. Pay attention to the details, and don't ruin a great letter by not following the directions!
Sure-fire letters of recommendation are just one of the MANY critical components of successful college admission and scholarships! Make sure you learn all the OTHER important tips and keys to success from my new book, "The HomeScholar Guide to College Admission and Scholarships," available on Amazon today!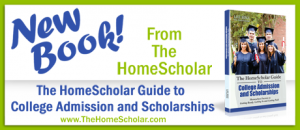 _______________________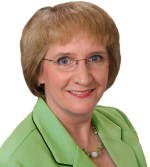 Lee Binz, The HomeScholar is a dynamic homeschool speaker and author. She is an expert on how to craft a winning homeschool transcript. Lee's mission is to encourage and equip parents to homeschool through high school. Check out her Freebies, including her free mini-course, "How to Avoid the 5 Biggest Mistakes Parents Make Homeschooling High School." You can find her on Facebook at  Facebook.com/TheHomeScholar and Pinterest at Pinterest.com/HomeScholar.