With summer upon us, I am looking for more fun activities to entertain my kids! One of our favorite crafts is making symmetrical painted butterflies!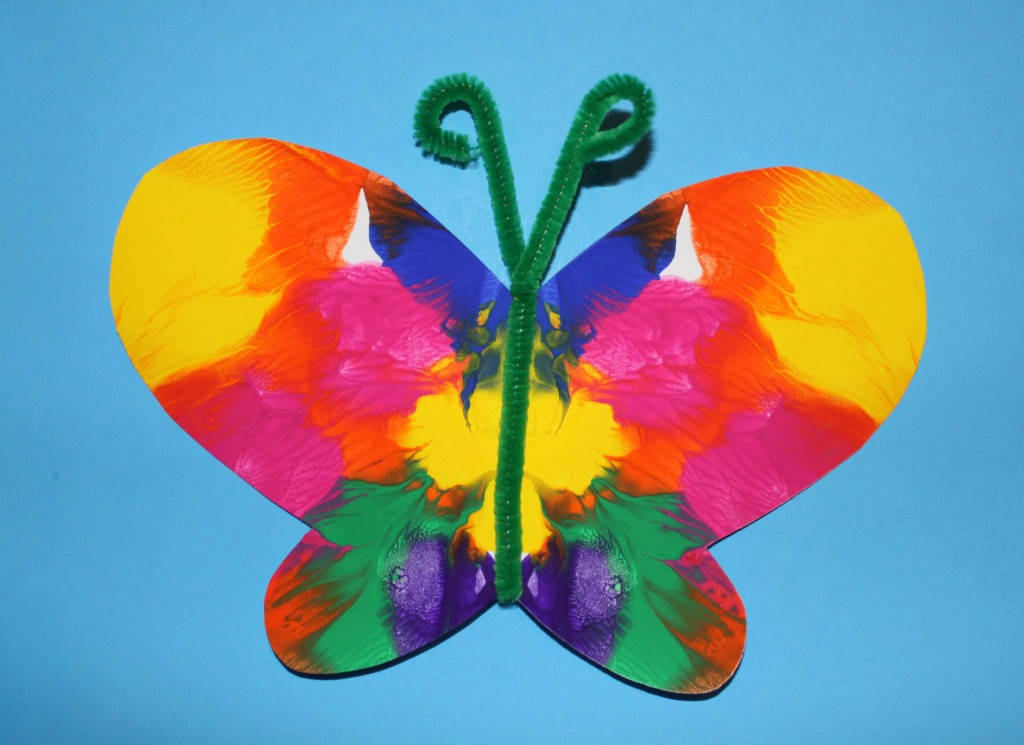 Supplies: All that you need for this fun, colorful craft is some cardstock, tempra paints, pipe cleaners, and scissors.
Instructions: First, cut the cardstock in half. Then fold it in half. Using the tempra paints, splatter drops of paint onto one side of the cardstock.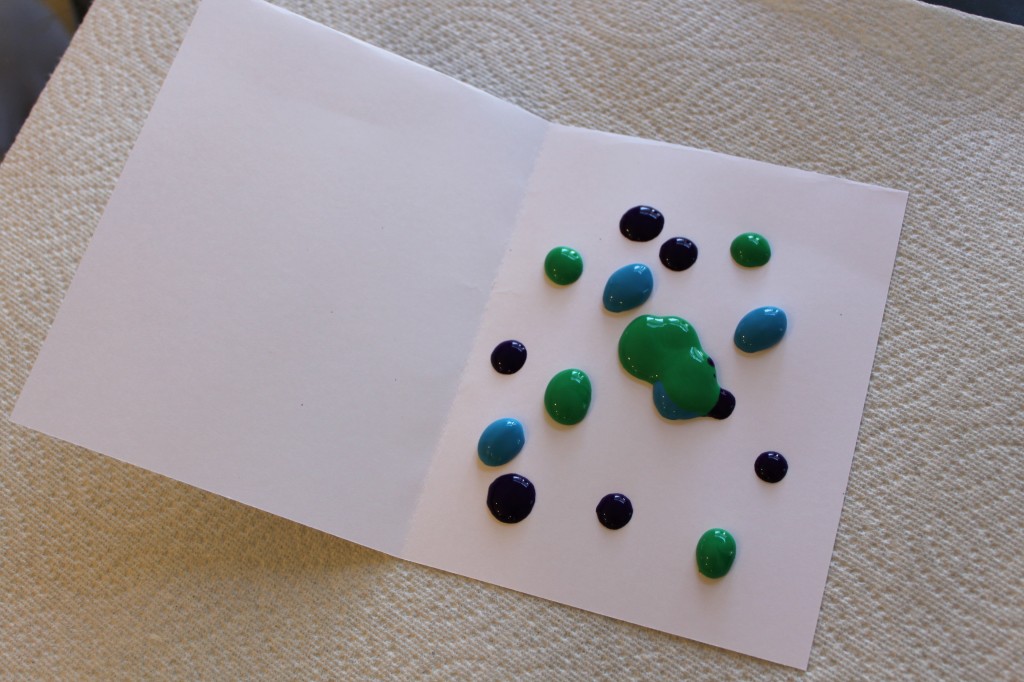 Refold the cardstock and press it so that the paint inside the cardstock spreads. Open the cardstock and admire your symmetrical design.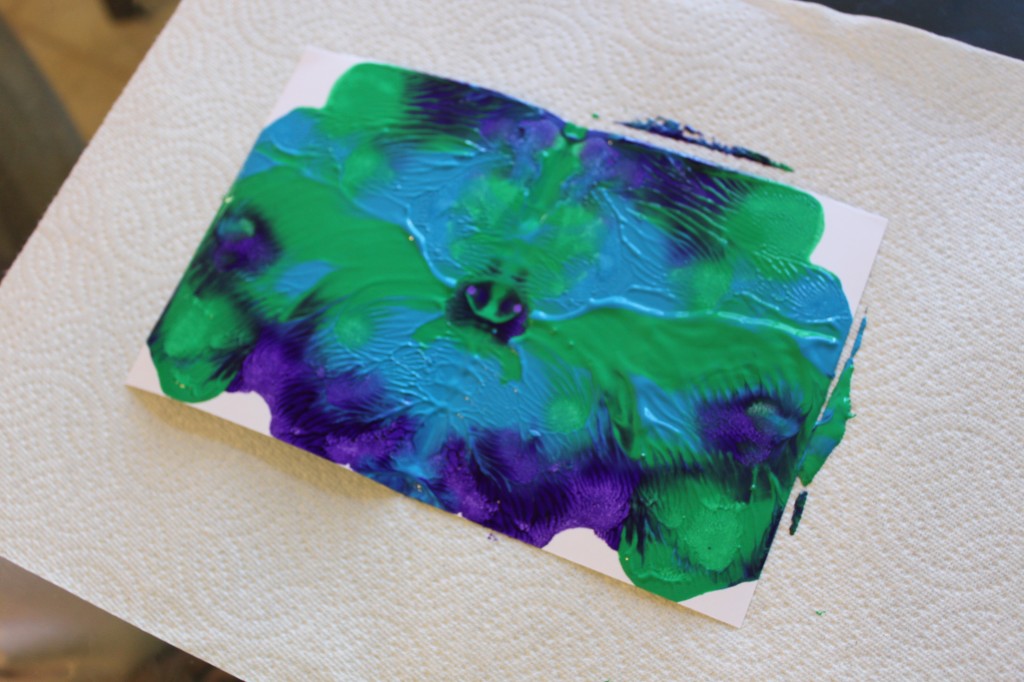 Allow the paint to dry.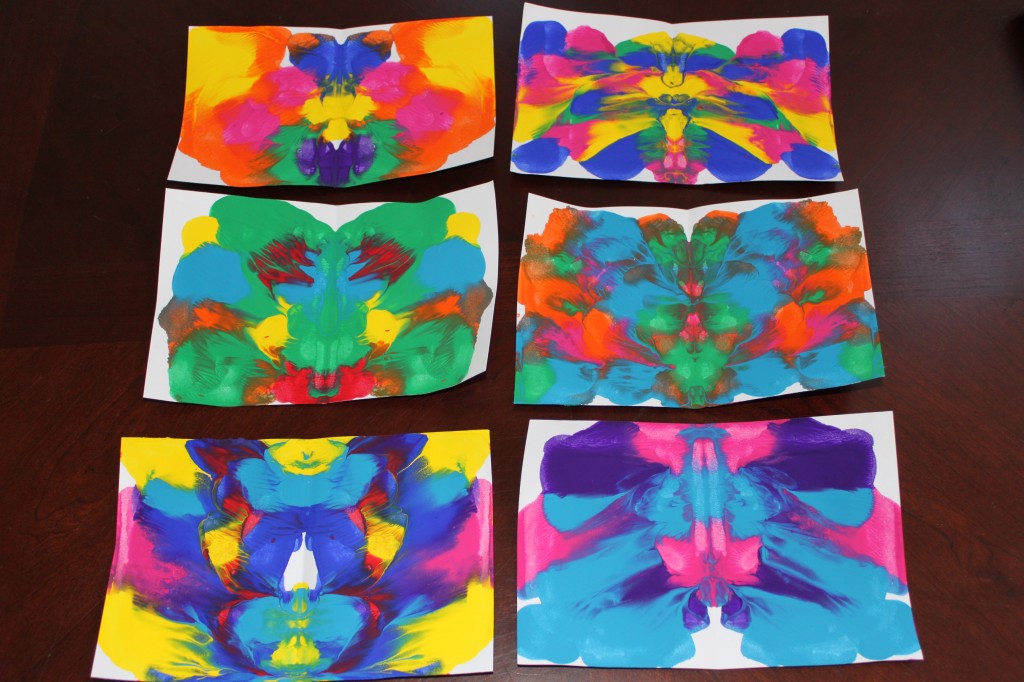 Once the paint is dry, refold the cartstock and cut a butterfly shape. Open the cardstock and enjoy your bright, beautiful butterfly!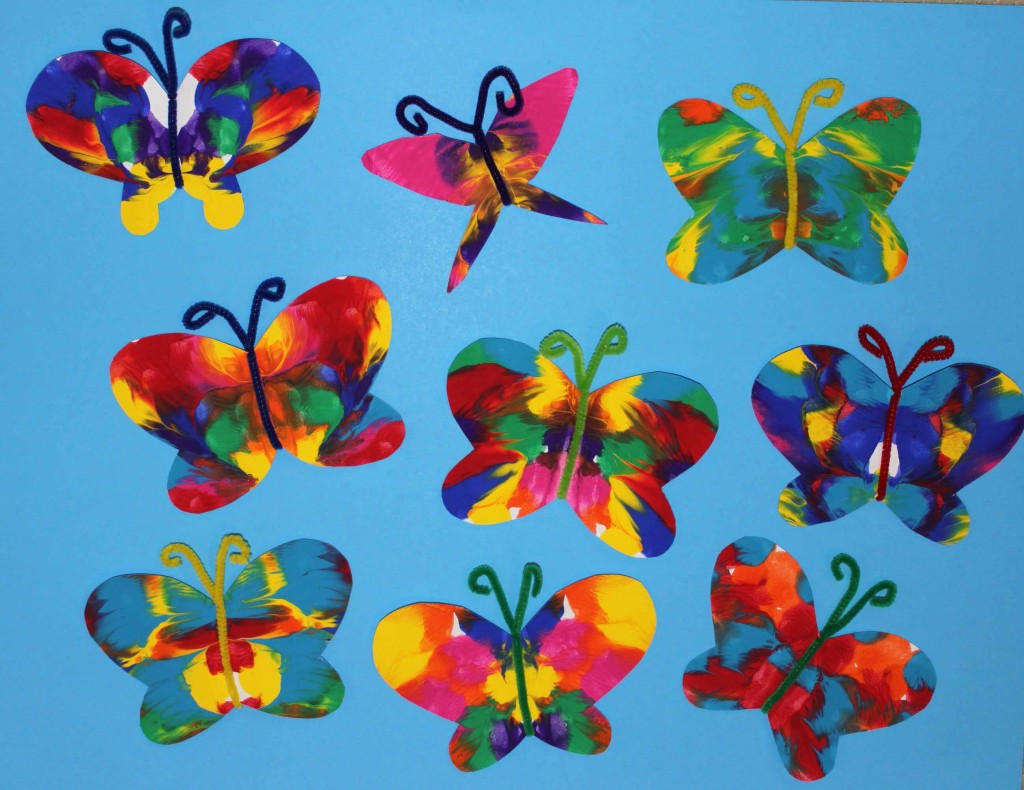 Showcase your butterflies in a window, create a hanging mobile, or simply have fun with some pretend play fluttering around your butterflies!

Jennifer is a happily married, Christian, homeschooling mama of five little ones (ages 7,5,5,3,3). Yes, two sets of twins! She has a BA degree in Mathematics and holds a masters degree in Education. A former high school math teacher, she now uses all her education to teach her own kids! In her "spare" time she enjoys scrap-booking, though blogging seems to be taking its place. She currently has five blogs. Mama Jenn is her main blog. Education Cubes features customizable learning blocks. The Homeschool Resource List is a collection of free online resources. The "Brown Like Me" Book Review showcases books featuring "brown" characters. The Living Math Book List is a collection of living math books.