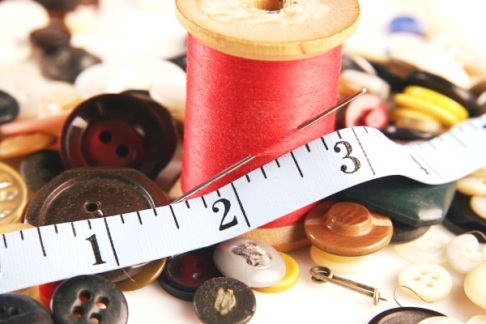 Our ten year old daughter loves to sew! She's been sewing for two years now and though I do sew, I'm no expert so I thought I'd share how we have fueled this passion for our daughter.
After we discovered that she had an innate skill with a sewing machine (through her grandmother), we had the good fortune of having two sewing class offerings at our homeschool co-op which we certainly took advantage of that season. Since then she has been sewing various projects at home and we have been sending her to a refashioning, cooperative sewing classroom for a few sessions/events throughout the year as time and finances allow.
I've learned a few things along the way from which I think others can learn.
The first thing is to just provide the materials for creating sewn items. There are a lot of products on the market that you can start with if you want to identify an interest or just get things started. Klutz kits are a great resource for both machine and hand sewing starts. Beyond that, you'll need the basics- sewing machine, thread, fabric, pins, scissors (designated for fabric), seam ripper, hand sewing needles, and a marking pen. Simple patterns and tutorials are available on the Internet so you can begin with not a lot of investment.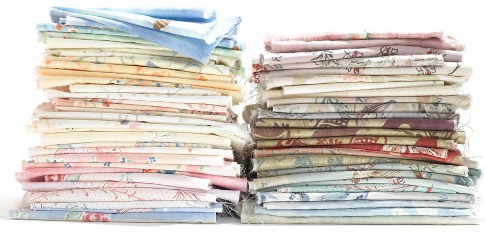 I have encouraged my daughter to pursue both hand sewing and machine sewing and we make it part of her everyday experience.
One thing to remember when sewing (and with any other handicraft or art experience) is that the process is sometimes just as important as the product.
That is sometimes a cliché in the art teaching world, but it holds very true at our house and I have recently learned a great deal from it. My daughter and I are very different in terms of our creativity. I love to craft just like she does, but I am more product oriented. I love to create because I want to see that finished product.
My daughter is a creative person from the inner most part of her personality.For her, creating is the key thing and whatever product comes out of that will be just fine. She finds more joy in the journey!
This is really something to think about when you begin a sewing program in your homeschool. Will you be product oriented or process oriented or a bit of both? Ideally, my daughter will begin her creative process with a goal in mind, but often she likes to dive right in and she'll enjoy the outcome no matter what happens. I have to remember this as I navigate this passion with her.
The sewing cooperative she attends truly takes this to heart and there are many lessons learned from how they operate. Sewing is a creative endeavor that has a reputation for being steeped in many rules. This classroom aims to develop the children's creativity while teaching them some basic sewing skills. At home I work on more finishing skills with my daughter, while in the classroom she can immerse herself in that creative process and we'll enjoy whatever she brings home. Recently she made a sundress, and she is currently working on a black velvet dress with a black polka dotted fleece bodice!
In the classroom, they encourage a lot of the kids' own designs and visions for things and they don't make so many rules as to discourage the excitement. At home, I make sure she practices and we at least talk about how to make a more "finished" looking product. On her recent dresses, she decided a hem would be appropriate while on other items, she will go with a raw edge. All the while she learns while doing and as she matures, I know the more meticulous pieces will fall into place.
Some resources we have enjoyed are:
These days, your grandmother's kind of sewing is not at all the norm. I love how my daughter enjoys learning this skill while satisfying her need to create. I can hardly wait to see how her work matures as she grows older.

Heather is a homeschooling mom of four kids ranging from middle school to preschool and wife to a handsome chemical engineer. Before raising a family, she taught middle school science (with a BS in biological sciences) and has a masters degree in curriculum and instruction secondary education. Now teaching at home means the chance to provide the extraordinary for her children. She's been homeschooling five years and you can read about those adventures on her blog, Blog She Wrote.