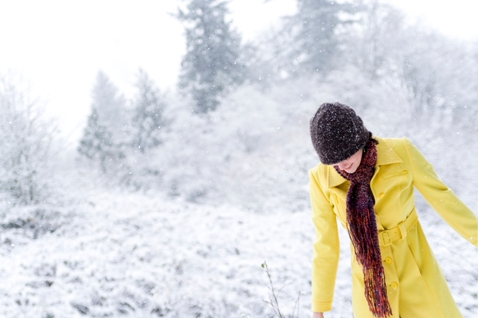 Holidays can be hard.  They are supposed to be times of joyous celebration and in many cases they are however, there are times that things get difficult. In those times we don't feel much like being joyous. Times when we cannot be with loved ones because of unavoidable circumstances like death, emotional or physical distance, jobs that take them away from us, or maybe dire health circumstances, and the like.
How do we make these times enjoyable anyway? Choosing to have joy regardless the circumstances is Biblical and actually a command (1 Thessalonians 5:16-18). Not to minimize any grief because times of grieving are important but times of wallowing are never acceptable and there is a difference in these two things.
We have to choose to think about things differently. Unfortunately for us our extended family lives far away. We used to spend every holiday with them and had a set of traditions that we held to year after year. Circumstances have taken us to different parts of the country. Now, we could lament each holiday knowing we cannot be with one another or we can chose to enjoy it anyway. Sometimes the best way to do this is to not hold to the regular traditions but to switch it up a bit.
My husband was so wise in doing this for us. Since it is just going to be our little family we are going to enjoy a cabin in the mountains vacation holiday. Now at first I was a little unsettled by this. What about our house? What about our Christmas tree? What about our traditions? But really I am a creature of habit and was struggling with the idea of change.
I am actually looking forward to the adventure and making new holiday memories with the people who can be present. Sure I will miss the ones who cannot be there but I am determined to have joy and enjoy the ones who can be there. Let us make this holiday one where we are praiseworthy and thankful for the things that God has given us. Let us not stay focused on the ones that He has taken away. Choosing right thinking is very helpful in being content in any circumstances that come our way during this holiday season.
To keep things in perspective let us never lose sight of the One who can sympathize with our struggles (Hebrews 4:15).
"And let us run with perseverance the race marked out for us, fixing our eyes on Jesus, the pioneer and perfecter of faith. For the joy set before him he endured the cross, scorning its shame, and sat down at the right hand of the throne of God.  Consider him who endured such opposition from sinners, so that you will not grow weary and lose heart" (Hebrews 12:1b-3).

Angela Parsley, of the international ministry Refresh My Soul Ministries, is a wife and homeschooling mother to her 2 young daughters. Angela is also a contributing author to a devotional book entitled, "Standing on the Promises of God" and Radical Revolution, a devotional site for teen girls through Proverbs 31 Ministries.
-originally December 24th, 2013