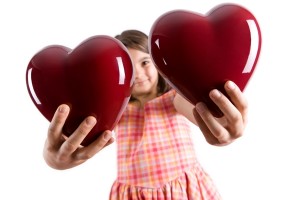 Peanut butter sandwiches cut into shapes with cookie cutters. Colored paper plates for lunch. Hot chocolate with marshmellows in the morning. Snuggling on the porch while it rained. Doing school on a blanket under the tree. These are small things in the big scheme of things, but in the end, maybe the things that mattered the most. Why so important? These are the events that painted the picture of the heartbeat of our homeschool.
Daily life in homeschooling isn't like life in a school. There, days turn on the hinges of big events – tests, grades, programs, passing, failing – dramatic events that move the year forward. Our homeschool life moved more like the waves at the beach – consistent, comforting, friendly. Of course there were the occasional storms or unusual tides, but for the most part, our focus was on daily routines that were familiar and peaceful. This came about because of something wonderful I observed from my mentor, Dr. Ruth Beechick. Her relationships with her grown sons reflected an understanding of caring and learning together that wasn't at all schoolish. It was natural, like the beach, with the normal ebbs and flows of the demands of life, yet carried along by the current of care for one another and interest in what each one thought, which builds lifelong friendships. This brings me back to the sandwiches, paper plates and marshmellows.
Doing small things is the best way to show someone how much you treasure your time together. While doing school may be the reason for spending so much time with your children, it certainly doesn't have to be the thing that they remember most. Learning together can certainly be memorable, but the most memorable thing about it won't be the subject matter, it will be the thousands of minutes that tie each bit of work together. The value of the best academic activity can be lost when hemmed in by impatience or that "let's get on with it" sigh. Your children know when you care about how they feel and when you just want something done. Every day has its own demands, but not every demand has to be made a priority above the few extra minutes it takes to communicate care and concern.
When your children grow up, they may not remember all the academics you taught. But there is one thing they will remember, and that is their place in your day. Were they just a part of your to-do list? Did your schedule become the master of your day and attitude? Did you enjoy the time you had been given to get to know and appreciate these gifts from God?  Now that my children are grown, we talk about the special things we did when they were children and how much they appreciated them. As they become parents, I have some gifts in mind for them. The first will be a set of cookie cutters, tied together with what will look like ribbon. Upon closer inspection, they will find that those ribbons are really heartstrings.
Debbie Strayer – has been a part of the homeschooling movement since 1988 when she and husband Greg began their journey as homeschoolers. Prior to that time, Debbie received her Bachelor's and Master's Degrees in education. Since joining this wonderful movement that combines the importance of spiritual and educational development, she has many years of experience as an educator, author, speaker, consultant and homeschool evaluator.
Her accomplishments include: • Former editor and co-founder of Homeschooling Today™ Magazine • Author, Gaining Confidence to Teach • Editor, The Homeschool Answer Book by Dr. Ruth Beechick.  A co-author of the Learning Language Arts through Literature series • Co-author, Trail Guide to Learning, a new series published by Geography Matters Debbie is grateful for the friendship and mentoring of Dr. Ruth Beechick, as well as the opportunities she has had to collaborate on The Homeschool Minute, published by The Old Schoolhouse Magazine.
Debbie feels that her most important accomplishments are that she has been the wife of Greg Strayer for over 33 years, the mother of homeschool graduates Nate and Ashley and a homeschooling parent for 16 years. She speaks and writes about homeschooling topics with humor, honesty and encouragement.