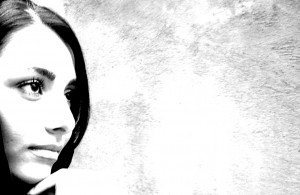 Have you ever looked at another family and easily recognized things that inspired you and made you wish your family could be like that?  I am not talking about material things, but the things that money can't buy.  Sometimes instead of being encouraged by their life it does more to discourage you.  Maybe you aren't able to homeschool and wish that you could or maybe your husband is not able to be at home as much as you would like or maybe you are a single mom and just wish that there was a husband.
I recently had an inspirational revelation.  I saw a ruler.  The ruler was measuring everything that I wanted for my family.  As I looked closer I could see that in my natural ability and circumstances it did not measure up to the dreams and desires I had for my children.  And then I saw something happen to that faulty measurement.  In the place where my ability stopped, God's grace continued.  And because of his grace I saw that the ruler now reached the full measurement.  It wasn't that something magical happened because of God but my eyes were opened as I realized that God does the impossible with our inability and our lack.
And He said to me, "My grace is sufficient for you, for My strength is made perfect in weakness." Therefore most gladly I will rather boast in my infirmities, that the power of Christ may rest upon me. II Corinthians 12:9 NKJV
It is so easy for us to take stock of our lives and become quickly discouraged by what is lacking.  That is when I thrive on stories that are full of hope despite the hopeless circumstances.  These stories are encouraging because the individuals should not have succeeded. Mom had no choice and had to work.  There was no father in the home and the wallet was empty.
Joel Chandler Harris, the author of the famous Uncle Remus Tales, comes to mind.  Being born out of wedlock and abandoned by his biological father, his single mother had nothing to offer him monetarily.  Because of this he grew up in close proximity to the slave quarters.  It was during these early years that Joel heard stories being told in the ancient African Storytelling tradition that would later inspire him to become known as a master story teller and writer. One of his final jobs was working for what today is known as The Atlanta Journal Constitution.
And we know that all things work together for good to those who love God, to those who are the called according to His purpose. Romans 8:28 NKJV
What if the very thing you loathe and despise is going to be the catalyst for something good? That is what grace does.  It takes the seemingly useless things like mud and spit and when it is placed in God's hands it can heal a blind man.  This Christmas as you measure your goals, dreams and desires for you and your family, don't be discouraged by where the line falls.  We all fall short.  But remember that we have all been given the gift of God's unmerited and undeserved grace.  And wherever you see lack I want you to picture God's grace to use all of those things for good.  That is a promise we can stand on and one that gives us hope not just for today but for the outcome in our children's lives tomorrow.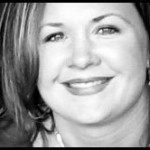 Beth discovered how fun learning can be when she began homeschooling in 2003. She considers homeschooling to be a treasured blessing.On the path with her are her 2 boys and husband John, who is her biggest supporter and fan. Somehow she has enabled her frog loving outdoor boys to love tough subjects like Latin, Writing and Grammar. (She is not kidding!) Now if she could only get them to eat all their vegetables. Beth loves capturing life's precious moments with her camera and decorating them with Photoshop. You can visit her blog at Pages of Our Life.
– originally published December 24th, 2008