Journaling has been such a big part of my life.  My journals have recorded my life, my growth, my struggles, my prayers, my worries, my ideas, my dreams, and my blessings.
In today's podcast, I'm doing my best to convince Danielle of the power and potential of journaling.  I'm sharing tools, methods, processes, as well as various perspectives on this topic.
What about you?  Do you journal?  Do you use any special tools or process to journal consistently?  Please share with us in the comments below.
Have a question?  Speak up!
If you have a question, we would love to hear from you.  Just go to our home page and click on the side bar tab labeled "send voicemail."  This will allow you to quickly and easily record a voice mail message that goes straight to us.
Subscribe to the Podcast
Want to know when each new podcast is published.  Subscribing is quick and easy.  You can do so by subscribing to our site or you can subscribe through iTunes or through Stitcher.
Spread the News
If our show has been informative and encouraging to you, we'd love for you to help us spread the word.  By rating us on iTunes and writing a short review.
Share the Love
If you enjoyed the show, please rate it on iTunes and write a brief review. That would help tremendously in getting the word out and raising the visibility of the show.  These quick steps helps us get the word out and raise the visibility of the podcast.
____________________________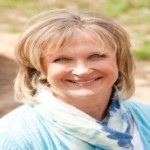 Lori Lane – Managing Editor of Heart of the Matter Online and Founder and Executive Director of Artios Academies.
Lori and John Lane have been married 31 years and live on a small ranch in the beautiful Colorado Rockies. They have four sons ranging in age from twenty-nine down to sixteen, two beautiful daughter-in-loves, and a three precious granddaughters. Lori is the author of Beginning With The End In Mind and The Artios Home Companion Series.  She is the founder and executive director of Artios Academies. Lori oversees the ministry of The End in Mind. You can follow Lori at The End in Mind where she and a team of contributors blog about a variety of topics with a focus on beginning each area of our lives with the "end in mind."
Podcast: Play in new window | Download