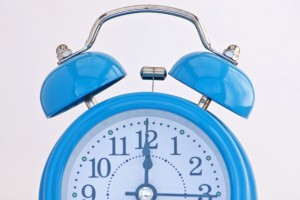 Once upon a time there was a family. They were a nice family who happened to homeschool. Both structured and child-led learning took place in the home and although there were issues like occasional mommy meltdowns, learning disabilities, and algebra, things were mostly well with the world.
This family embraced a very common homeschool 'schedule'. Pajamas were an acceptable dress code for art, science, and any other lesson that came along. Sleeping until 9:00, or past, was a normal occurrence and staying up an hour past public school children really was no issue. Starting school at noon? They could certainly finish in time. No big deal.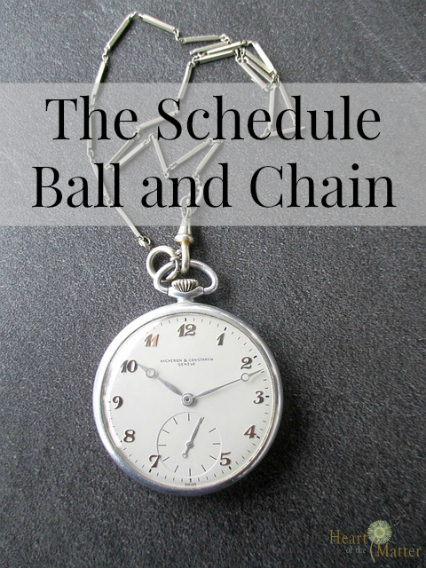 Until we realized it was. Yes, we are that family.
Let's go back a bit in DeRossett history. When my older two children were in public school, six years ago now, our schedule looked like this:
6:00 AM: Get dressed & have breakfast
6:45 AM: Get out the door and drive, baby, drive. I worked during this time so we stopped at daycare for the younger two, school for the older two, and work for me.
8:00 AM: They began their school day and I began my work day.
3:00 PM: Left school for the day and I left work for the day. [insert errands, housework, homework, etc.]
6:00 PM: Dinner and they were in bed a couple hours later.
It was pure bliss to leave that schedule behind. And we did—we threw that schedule right out the window! No more hardcore running, running, running.
As the kiddos grew older my husband would often mention that a schedule needed to be developed and I would need to enforce it consistently. Pssshhh.. whatever, I thought. We would NEVER be burdened with that schedule ball and chain again. He mentioned again that one day they would have to go to college and work one day and we needed to train them how to set their alarms and get up in the mornings. It needed to be much earlier than they were getting up with Mom being the alarm clock.
I finally conceded…. and what happened next was a total shock and it really shouldn't have been.
My children, 15 and 12, could not make themselves set their alarms and actually get out of bed at the time we had determined was best for them. In hindsight, I shouldn't have been shocked but there was my husband's point staring me right in the face. I had often rationalized that they would do just fine when it came time for them to go into the workforce. After all, when I was a teen I could get out of bed and make it to work on time. I saw late excuses– or worse, no shows, in our children's futures. We had to lay down the line and develop consequences to sleeping past their alarms.
Once the schedule for waking up and getting out of bed was established, I found myself discovering another 'perk' to having children wide awake by 8:15. We could start school much earlier! A direct advantage? We would be finished earlier! I'd like to take this moment to say that my husband was right. I have already told him in person. He totally agrees… lovingly.
Being on a schedule does not equate to a homeschooling 'ball and chain'. It does, however, train and prepare a child for life outside of the home. You could even throw it under the subheading of 'Life Skills'. You know, that place where cooking, chores, and the ability to determine the acceptable choice when going out: jeans with holes in them, or those without. You could add it to your transcript. You're welcome.
What does your homeschool schedule look like?
Angela is a married-to-the-military, mother of four chaotic kids. She is passionate about ministering to homeschooling families, disability rights, theology and coffee. Angela has a BAS in Christian Ministry and is currently working on her MA in Christian Education as well as an MA in Theological Studies. She and her husband of sixteen years, Jason, have been homeschooling their kids for six years..