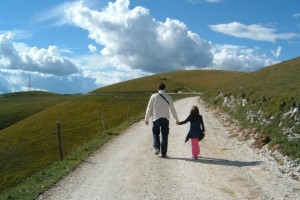 I couldn't keep from thinking, "What could be better than to have our first child today, on Father's Day!" Many thoughts rushed through my mind as I contemplated the awesome responsibility that was soon to come upon me. We had waited for nine months, and a few extra days just for good measure, and now the time was drawing near.
I suppose every new father asks the same questions.
"Will I be able to raise this child adequately?"
"What kind of a father will I be?"
"How will I know how to meet this child's needs?"
Men have a way of being macho on the outside, but when your wife looks at you with trusting eyes as she struggles to bring this precious new life into the world, and as you are handed this very small and very dependent child, you suddenly realize how weak you really are.
In Proverbs 22:6 we find a clear, obligatory command: "Train up a child in the way he should go, and when he is old he will not depart from it." When my first son was born, I realized that this child I cradled in my arms, and the sacred instruction from Solomon, came packaged together. I was reminded of the call in Ephesians 6:4; that I must not provoke this child to wrath, but I must train him up in the nurture and admonition of the Lord. I thought of the statement in Malachi 4:6 that I must turn my heart toward my children.
The task of training my children is a full-time, Deuteronomy 6 process. It requires teaching them when we wake up, when we sit down in our house, when we walk outside and when we lie down to sleep. In order to do that faithfully, my wife and I need to be with them more than anyone else in their lives. Just as Jesus trained His twelve disciples, I have been called to disciple my own children. The hard thing is that I can only pass on to them what I myself possess. They follow me as I follow Christ. That means that the law of God must be written on my own heart, before I can teach it to my children. As daunting as this task may appear, God never calls us to a task without equipping us to fulfill it!
Ultimately, from a Biblical worldview, everything I teach my children is equipping them to know, love and serve God better, and to love and serve their neighbors as themselves. Unlike others who view good grades, college degrees, high paying jobs, and secure retirement plans as the end goals of education, we see those things as being mere means to the end of glorifying God on the earth. If they become end goals, then education becomes nothing more than the humanistic glorification of mankind.
My aim is to help my children understand all of life and reality from within the framework of a Biblical worldview … to think God's thoughts after Him. I want them to know what they believe, from the Scriptures, and to know why their beliefs and convictions are true. I want them to be able to communicate their beliefs to others. Most importantly I want them to live faithfully what they say they believe. Accomplishing this takes a lot of time and effort. However, I cannot think of a more worthwhile investment than my children.
My wife and I were both home educated. Neither of us have ever spent a day of our life in those Godless, humanistic, anti-Christian establishments we call "public" schools. I'm not sure which part of the "public" they supposedly serve, but it isn't Bible-believing Christians, like my wife and I. Apparently it is acceptable to be antagonistic toward part of the public. As long as you believe in Jesus, and live out your faith, your views are deemed unimportant in a "public" school.
When we asked the question, "What type of education do we plan to give to our children?" we knew government indoctrination (I mean, schooling) was not an option. As I held my firstborn child I had to ask myself, "How could I stand before God in eternity and explain why I sent my child to be taught for well over 12,000 hours, before age 18, that we can't know whether or not God exists (or that we know for certain that He does not exist), that the Bible has no bearing on public life, that we are all the accidental result of evolution, that you can't destroy a bald eagle's egg but it is okay to murder an unborn child in her mother's womb, that all religious beliefs are basically the same, that homosexuality is a viable lifestyle, and that teachers know better than parents because they are 'the experts.'" As a Christian parent, why in the world would I do such a thing to my child? The government school option made no sense to us at all.
While there are numerous private schooling options available, my wife and I opted for homeschooling our own children. I guess the main reason is that we believe God gave these children to us and not to anyone else. We know their academic strengths and their weaknesses. We know their learning styles and personalities. We know which character traits they excel in and which ones need development. We know their interests and dreams. We are their parents.
We certainly welcome the help and support of like-minded Christians who can come alongside and mentor us as we raise these children, but we don't want to pass our responsibility off to someone else. Training these children is a task that God gives to us, as parents, and to me specifically as a father. Nowhere in scripture does God ever indicate that we should allow the government to raise our children. The church's role in education is to support parents and come alongside them to assist, but it is never to replace the parents or do their job for them. In the final analysis, the responsibility stops with mom and dad.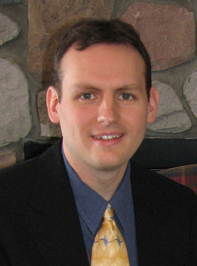 Israel Wayne is an author and conference speaker (www.IsraelWayne.com). He and his wife, Brook, are both homeschooled graduates and they are currently homeschooling their children in Michigan. Israel is author of the books, Homeschooling from a Biblical Worldview, and Full-Time Parenting: A Guide to Family-Based Discipleship (www.WisdomsGate.org). He also writes a regular column for the Home School Digest magazine (www.HomeSchoolDigest.com)