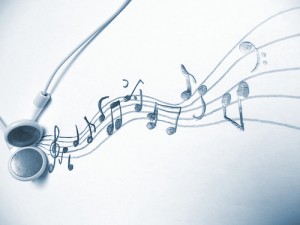 So much of music appreciation is simple exposure.
Do your children hear beautiful music each and every day of their lives?
This is perhaps the EASIEST way to instill a love of music in your children.
If you aren't currently listening to music on a regular basis, you might have to remind yourself each day, but after a while I think you will find your family will crave the music, just as they would crave their favorite television program or dessert.
Play Music at One Meal Each Day
Choose one meal when everyone is together and being playing music during that time.
In our home we have a simple portable speaker system that my phone slides into.  We are big fans of Pandora and Songza, both free streaming music sites. Choose a classical station (or whatever genre you prefer) and keep the music playing throughout the meal.
Sometimes my children will ask what is playing and we will talk about it. Other times we simply listen. Not only does it get our family listening to music, it also sets a peaceful tone for the meal.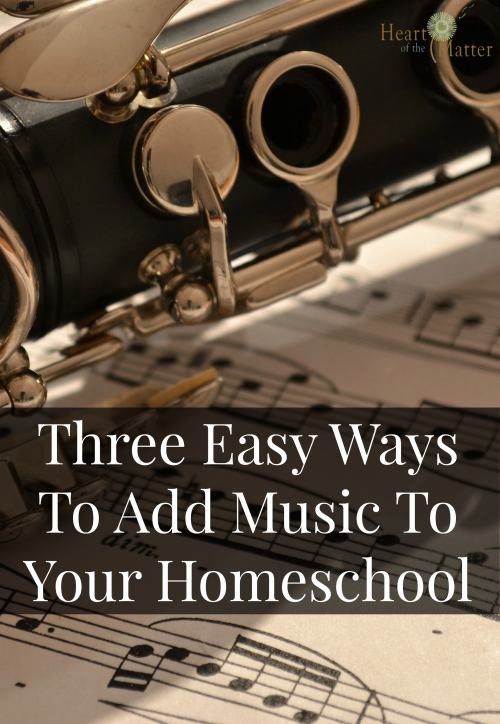 Ban Electronics in the Car and Listen to Music
We never set the precedent of playing on gaming systems or watching movies in our van.
Each time we get in our van we are listening to music on CD.
Favorites include:
Dedicate A Time During Your Homeschool To Study Music
Before you become fearful, this does not need to be a huge chunk of time.
Start simple. Pick a composer each month and listen to one of their compositions each week.
Make a composer notebook and have your students record their findings about the great masters.
On my blog I have a series of easy listening lessons, SQUILT (Super Quiet UnInterrupted Listening Time), that are easy and fun. You don't need to know a thing about music to teach these lessons.
I also have put together The Ultimate Guide to Composer Study to help you study great musicians.
Whatever you do, make a plan and STICK TO IT.
Music is important. It deserves a place in our homeschools and in our lives.
Questions? I love to talk about music and ways to incorporate it in our homeschools. Leave me a comment and I will do my best to answer your question!
Mary is the mother of two – one elementary aged child and one middle grades child. She is a musician, having taught for 10 years in the public schools before deciding to stay at home with her children. She wants to help you incorporate music into your homeschool! She blogs at Homegrown Learners, where she offers unit studies, music lessons, and more.