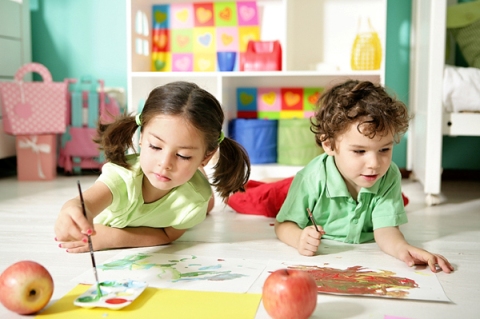 I've been teaching our children preschool at home for a few years now. I began planning and doing educational activities with them both since they were each about 2-1/2. This past school year, as they turned ages 3 and 5, we embarked upon a formal preschool curriculum.
This coming fall, though, marks the start of our first "official" day of homeschooling. We prayerfully entered into the decision to move onward and begin kindergarten at home with our oldest this coming school year. This is the first time we've joined a homeschool association, researched and invested in a multi-subject curriculum, and diligently kept up with and filed away all school papers.
Any homeschooling parent knows that the first "official" year of schooling at home is a bit overwhelming at first. Though I am a relatively organized person, navigating these waters, I must say, is proving to be tricky. There are so many questions! I think of new questions every single day.
Yet, what keeps me moving forward in my spring-before planning sessions and positively adamant we have made the right decision for our family? It's very simple: The high hopes and expectations I have.
I've read negative statistics about homeschooling. (Haven't we all?) But I've also read some encouraging and positive benefits that put my mind at ease and my heart at rest.
These positive benefits are also, for us, some of the reasons why we have decided to teach at home:
– Homeschooled children don't necessarily become socially awkward and shy. In fact, research I've read (and feedback from other homeschoolers) tells me that the opposite can be true. Homeschooled children are often better able to relate to, carry on a conversation with, and have friendships with people other than their age. I've already seen this when watching our two kids. They have no fear in talking to adults or older children. By most likely being around more adults during the week than most schoolchildren, too, I also hope that my children will continue to sharpen their skills in the areas of communication, empathy, and respect for others.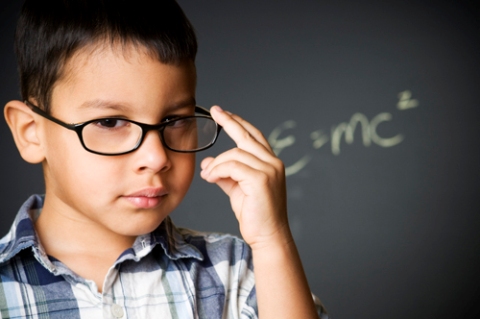 – Homeschooling your child lets you cater your teaching to things that interest and fascinate them….or allows you to tailor your teaching around your child's dominant learning style. If your child has a propensity towards a particular area (art, science, math, writing), you can foster that gift and help it to flourish, selectively tailoring your daily lessons to bring more focus to those areas. (This doesn't mean that your child doesn't have to do math if he/she doesn't like math. This only means that you can put more emphasis/extra time toward things that they do best and love the most.) With our son, I see his father's engineering and technical know-how and interest in him. We can tailor our lessons (namely the science lessons) to be more hands-on and interactive for him, allowing him more chances to build that skill and fortify that talent. (And if a new interest arrives six months from now, we can cater to that, as well!)
– Homeschooling brings families closer together. I've heard so many homeschooling moms say how much they have learned about their kids since homeschooling began. The family unit tends to be more unified and closer as a whole since learning is integrated so tightly with the day-to-day life of the home.
– Perhaps the greatest virtue of homeschooling, in my mind, is the ability to ground and help make strong our children's Christian faith and beliefs during the most crucial years. Very young children aren't totally able to know right from wrong. I am glad that I'll be able to be heavily involved in the answering of tough questions, the learning of morals and manners, and the fostering of Christ-like character during my children's most formative years! This task is a very big responsibility, yes, but an incredible honor, as well.
There are many more benefits of homeschooling (and even more items on our family's list of why we felt led to go in that direction), but these are my favorite ones.
I am still a bit uncertain and nervous about how exactly the school year planning will progress (or get done!). And I am still unclear about how the initial weeks of our first "official" year will go. Yet I am fervently excited about our decision, about the ideology and the process…..and optimistic about the results.


Meg Wilson is a devoted wife to her husband, Ken, of 10 years, and mom and homeschooling teacher to her 5-year-old son and 3-year-old daughter. When she's not writing or creating something, Meg loves to cook for, host and entertain friends and family. She also enjoys reading, the outdoors, eclectic music, yoga, and studying history. You can read all about her adventures (and misadventures) at her blog, Muses of Megret and read her product reviews at Muse Reviews.