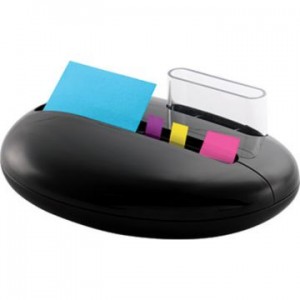 I can't believe that I have never written about one of my favorite organization tools. They're little, but they're so cute and so versatile. What are they: mini, sticky tabs and flags! A Post-it by any other name is just as sweet (no, this is not a commercial). It usually works just as well, too. Let's take a look at several different categories in which we can use sticky flags: bookmarks, textbooks, homeschooling, home management, Bible, other stuff.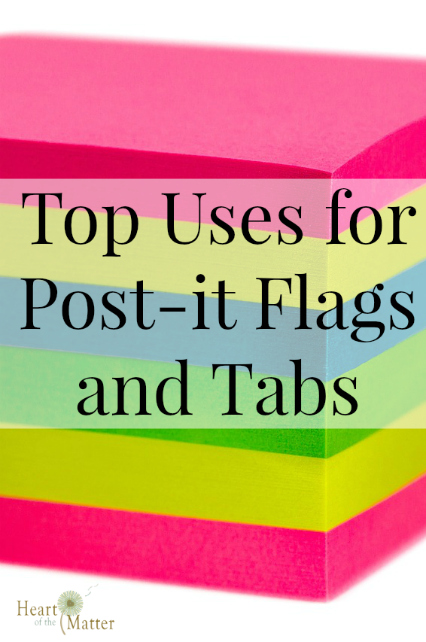 The most obvious (to me) usage for Post-it flags is as bookmarks. Let's get a bit more specific, though, then we'll add to the list.

Fiction
Non-fiction
Citations
Sections to reread
Start teaching
Extra study
Instead of highlighting in borrowed books
Please help, Mom!
Assignment
Quick reference

Vocab
Abbreviations
Check lists
Teaching
Studying
Memorizing
Witnessing
Manuals for quick reference
Start/stop workbook sections
Corrections in homework to be done
Instead of tabbed dividers in 3-ring binders
Mark information in file folders
Sign here designations
Mark important information for others (boss) to read/note
On calendar/by door for stuff to take out the door
To do
In a book
On a steering wheel
On a calendar
Beside the door
Mark musical selections in a longer piece of music
Favorite recipes
Grocery lists
Wrap around toothpicks for herb/plant markers and cupcakes

Disclaimer: while I love these little guys like nobody's business, I did a quick poll of some friends, who graciously added to my list.
Bethany LeBedz is a veteran homeschooler, professional editor, writer, and speaker. You can check out her business website at www.bethanylebedz.com. Bethany contributes regularly to Heart of the Matter Online, has a regular column in the Home School Enrichment magazine, and occasionally writes for other magazines, websites, and newsletters. She lives in North Carolina with her family and she enjoys music, reading, scrapbooking, sewing, genealogy, and keeping up with friends in her spare time. Be sure to follow her blog, Confessions of an Organized Homeschool Mom, at www.bethanylebedz.blogspot.com.