I am going to tackle a controversial topic here, my dear families. Depression, mental disorders… the idea that staying at home could cause damage and sadness.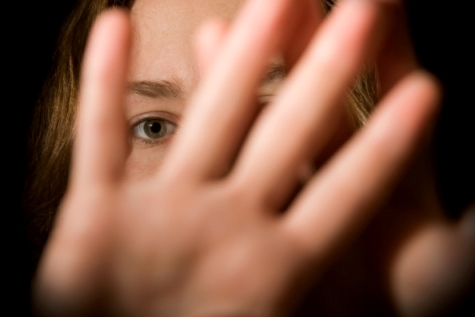 When I started homeschooling I had just come straight from Corporate America. My older sons had done two years of public school and though my younger of the two was struggling with behavior issues, the idea never entered our minds to bring them home to educate them. We were raised in public school and despite a series of devastating occurrences (for myself) we felt that the struggle was a 'life lesson' meant to be experienced. We worried about the socialization. We worried about our expectations–could we meet the criteria set before us and educate our children?  We weren't certified teachers. We weren't even familiar with life outside of work and daycare.
The day we decided to homeschool was the day my son Xander was diagnosed with Autism. I had seen the lack of education and the cruelties firsthand that could fall squarely on his shoulders should we have decided to send him to school. It was a no-brainer.  No meds, no crazy diets, no abuse behind closed doors that he would never recover from.  You know this story as I have shared it with you before.
That is not what this article is about. When exploring the homeschool community there is a great sense of togetherness and excitement. Most areas now have a wonderful community of support to get you started and keep your children busy 'socializing'.  You hear great success stories. "My child learned to read at age four!" "My son is starting Algebra in the 5th grade!" "My daughter volunteers all of her time outside of her studies to helping the elderly!" These things build you up and bring encouragement to the table. They allow you to set your expectations sky-high.
Aye, there's the rub. I was not prepared to go through months of feeling lost. I was not prepared to face the struggles that came with teaching special needs children. I needed help. I was in a dark, black place. I know there are those nodding their heads right now and those who are gasping in surprise that one would admit such a thing.
Trust in the Lord with all your heart; do not depend on your own understanding. Seek his will in all you do, and he will show you which path to take. Proverbs 3:5-6 New Living Translation
Dears, I am flawed. It has taken everything in me to study and research and apply theories and research and ask experts and research. It has taken sleepless nights and worries and facing unexpected challenges. I have devoted 99.9% of my time into learning how to teach, how to reach, and how to accomplish the big, bad challenges. I was spent, cranky and crying. Why couldn't the kids just 'get it'? I had explained the same thing 100 times. What was wrong with the fact that my child could still not recognize a single letter of the alphabet?!
It took me realizing that the problem was me. I needed to find help. I needed out of my state of depression pronto. I knew that God had called us to homeschool and I cried and threw pity parties for myself. I screamed at my children when I just could not handle one more question…one more failure… one more word.
I had always been an anti-medication mama. Guess who feels better now having taken charge of my well-being and seeking help from the experts? I had a real problem that had an easy solution.
You may judge me and call me weak, but you try homeschooling, running a household and having zero support 7 months out of the year when your husband is deployed. I was lucky…I had family history to fall back on. I knew the problems that were hereditary and greatly affected my life. I was not going to put my children through the same so I made the life-changing decision to change our destinies. (My husband prefers the kinder, gentler me.)
You know what I found out while sharing this information with other homeschooling moms?
I was not alone.
I was not the only person who had suffered because of the challenges with homeschooling. I was not the only one who had depression deeply rooted in my family tree. I was not the only one who had sought help and changed my life.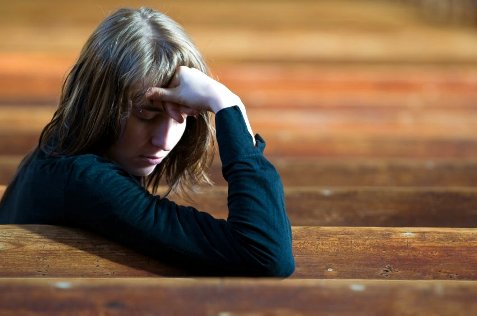 First thing you must do: PRAY, PRAY, PRAY. You need God's wisdom to get through it. You need His love, support and mercy.
28 Then Jesus said, "Come to me, all of you who are weary and carry heavy burdens, and I will give you rest. 29 Take my yoke upon you. Let me teach you, because I am humble and gentle at heart, and you will find rest for your souls. 30 For my yoke is easy to bear, and the burden I give you is light." -Matthew 11:28-30 NLT
Second: SEEK HELP. I am not advocating a first step of psychiatrist and a prescription pad. You need to go to your Pastor. Go to your friends who are experiencing this. Talk to your family about this.
Third: EMERGENCY. Should you feel like you want to hurt yourself or others you must get medical and spiritual help immediately. Leave your children with your spouse or a trusted friend until a doctor releases you to go home. That is difficult, but think about the grief that would haunt your forever should the unspeakable happen.
Could I be describing you?
Can you homeschool if you are depressed? Yup, but you will be missing out on so much joy and so will your kids by homeschooling through depression. You will only get half the blessings that come with the short time we have to homeschool our babies. Isn't it worth (for their sake as much as yours) looking into your options and feeling better?
Need a confidential, discreet place to start? Go HERE.
And remember:
Know also that wisdom is sweet to your soul; if you find it, there is a future hope for you, and your hope will not be cut off. Psalm 24:14
Angela DeRossett is military wife, homeschooling mother, and an advocate for autism research. She also serves as the Heart of the Matter Review Coordinator. Angela can be found blogging at Homeschooling the Chaotic Family and Memoirs of a Chaotic Mommy.