With the current educational emphasis on learning standards for academic areas with the concomitant benchmarks to keep track of progress, I think the emphasis on frequent testing has overshadowed the purpose of education.  I have friends who are teachers in public and private school settings and they express frustration not only at the number of tests their students are required to take, but the inordinate amount of time that must be spent on test preparation and practice exams. Students are being evaluated so often that there is little time left for anything that won't be included on an exam. This ultimately interferes with a well-rounded education. Let's think about the ultimate goal of any schooling:  to learn what one needs to know.
As a homeschooler, I admit I felt pressured to get through all the academic material I believed I needed to cover with my children.  I wanted them to have a solid foundation in the traditional areas of reading, writing, and arithmetic.  With my struggling learners, just covering the basic subjects took a significant chunk of time each day.  Then there were the optional but still important activities of sports, music, homeschool group classes, and church.  That didn't leave a lot of time left over for many other things, but one of the biggest tasks I willingly took on was guarding my children's schedules to ensure they weren't overloaded by one structured activity after another after another.  Kids need time just to be kids.
Why is downtime important for children and their education?  Without it, they are never left on their own to figure out what they enjoy doing and to make decisions about how to spend their time and energy.  They are not learning to use their time wisely and determine priorities when faced with numerous options.  When children are kept on a very tight schedule they don't have the opportunity to practice negotiating with peers to determine play activities.  They don't need to exercise initiative and decision -making skills if everything is predetermined for them. Children who are always moving from one adult-directed activity to another are never called on to manage their free time, yet this is a crucial life skill.  Children need time to explore, create, play, relax, and develop relationships with others. These are all important experiences for children to help them develop and mature into fully functioning adults someday. Ironically, by pushing our children with an untoward emphasis on academic achievement, mini-adult schedules and the lack of downtime to learn non-academic life skills, we may be inadvertently prolonging childhood.
Another reason the current push toward "standards" in schools is unfortunate is that it ignores the importance of skills and developments that are not so easily broken down into benchmarks.  As parents and educators, we all recognize that each child is an individual and will progress at his own pace.  Yet the academic standards demand the same results from children as if they all develop along identical timelines.  The notion that children should be assessed with a "one size fits all" approach is misguided, patently wrong and emphasizes only one aspect of overall development.  I guess we should be glad that there are not official standards and benchmarks for life skills such as making a bed or learning to do laundry.
Imagine life as an adult where everything you do is assessed and compared to the performances of the other adults around you.  How would it feel to take exams and prepare for tests in a perpetual cycle that never ends?  It's not realistic, nor is it fair.  People make contributions because they have specific interests and strengths beyond common knowledge. Would you be satisfied if your value to other people was determined, for example, solely by your SAT scores or spelling skills?  Wouldn't you rather be appraised based on the whole of who you are rather than on splinter skill areas where you may or may not excel?
Someday, our children will be adults and they won't have test results to demonstrate whether or not they are successful.  The only tests most adults experience are the medical variety, not paper and pencil assessments.  You may have an annual evaluation in your workplace, but even those rating scale results are pretty subjective.   Rather than focus on the current education standards, consider setting some different standards and expand the parameters that help to define our children's areas for learning. We need to teach our children that there are more important things to learn than just academic information.  Can they prepare a meal?  Are they learning to be more patient over time?  Can they solve problems without always looking to others to provide rote answers?  Are they living in a way that is consistent with the worldview you have taught them?
While the idea of taking a test makes many of us nervous, we need to help our children keep exams in perspective.  Yes, a test is important but no test will ever be able to fully portray the entirety of our children's accomplishments.  Tests can be viewed, not as something to dread, but as a way of measuring progress in that particular subject area. Some of the most valuable things in life cannot be objectively measured. Learning obviously does not stop with the completion of formal schooling.  Ultimately, our children need to have their own internal standards that can reassure them that they are on track or need to make adjustments. Once they are beyond their student days and the time of taking tests has passed, our children need alternative ways to determine whether or not they are meeting the standards they have deemed important in their lives.
____________________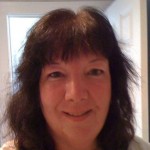 Melinda Boring
Melinda has been married to Scott for 25 years and has three homeschooled children. Her 22 yr. old son and 21 yr. old daughter graduated from home school in 2006, leaving Melinda an "empty desker" of two along with her 17 year old daughter who will graduate in 2011. Two of her children and her husband have been diagnosed with AD/HD. The children also deal with auditory processing disorders and sensory processing challenges. The name "Boring" just doesn't fit this family and Melinda shares many humorous moments in her speaking and writing endeavors. Melinda is the author of Heads Up Helping and has been a contributing author to multiple publications. She is a workshop presenter with a passion for helping struggling learners and providing practical strategies, compassion, and understanding for those with special needs. Melinda is also a speech/language pathologist with over 25 years experience and the owner of Heads Up, a company with products for those who learn differently. You can find her blog at the Heads Up website, where she writes as "Heads Up Mom".