As we approach the end of the homeschooling year for many, I thought about the numbers of first year homeschoolers who are disheartened right now.   Perhaps it just did not go as you planned.   I can remember the end of our first year.   The family ate out for lunch to celebrate, and I was, more than anything else, relieved.   Dad was still happy and supportive, the kids bought into the idea that homeschooling was a good thing, and I had survived the first year with my two new "students" and a newborn baby.    Yet, amidst all the joy and peace, I also remember other, more troubling, thoughts.   I wished I had known about more of the approaches to learning—was I using the best approach for our family?    I wished that I had done a better job of creating learning centers around the house.   I wished that I had taken more advantage of the park, or field trip opportunities, or…And, more than anything, I wished I had someone to answer the age-old question of any homeschooling parent: did we do enough?  My doubts and fears far outweighed my excitement, and it might have been enough to second-guess our decision, except for one nugget of advice I heard at a conference before our first homeschool year:
Consider the first year a trial year.   If you don't, you just might quit.
It sounds so simple, yet for more than a few homeschoolers, it is perhaps the most liberating advice you might ever read.
The first year of homeschooling is full of excitement—the conversations, the curiosity, that first curriculum purchase, the room redesign (if you so choose), and a host of other possibilities.   But yet, there are a number of other, more intangible activities that transpire in that first year.   These include, but are not limited to, the following:
Mom or dad adjusting to additional roles as teacher, principal, field trip coordinator, co-op member, etc.
Student(s) adjusting to mom and dad's new, additional roles
Student(s) adjusting to more formalized education at home
Family being questioned about homeschooling

everywhere

they go
Changes in the relationships with extended family and friends as they line up on the pro- or anti-homeschooling side of the equation
Financial adjustments that come with most of the family being at home all day
Curriculum fits and misfits as you attempt to make use of what you bought
Any one of these adjustments can feel as if it is life and death to your homeschool.   What happens when your mother-in-law tells you, in no uncertain terms, what she thinks of your abilities to educate your children?   What happens when all your fourth grader can talk about is the "glory days" of his previous school?     What do you do when you and/or hubby grow tired of seeing your furrowed brow after each school day?
Here are some thoughts: take a deep breath.   Use the break, whenever it is, for what a break is for—relax and regroup.    Then, realize that this, too, shall pass.    In that same conference, the speaker also shared that children need about a year to "detox" from a traditional school environment.   Your pouting pre-teen may just need Mom and Dad to stand firmly and say, "This is the way it will be."   He or she will live up to your expectations eventually.    You might have to distance yourself from certain relatives (yes, even Mama) until you have a plan for how you will address any conversation about your decision to homeschool, if you choose to address it at all.   This might be the month that you commit to more research regarding that curriculum, that approach, or that schedule change that you have been contemplating.     It might be the time that you educate yourself on frugal meals and homemade cleansers.
The Israelites wondered 40 years in the desert before the Lord guided them into the Promised Land, and even then, they had to fight to make their claim.   David is known as 'a man after God's own heart,' but he was not even considered worthy of presentation when Jesse brought forth his seed as candidates for king.   Jesus, the Great I Am, was ridiculed by His own because allegedly, nothing good came from Nazareth.    As believers in Christ, trials and tribulations are not indications that we should shrink back;   this is the moment to remind yourself who Christ is in your life.   Moreover, it is the season to pray and seek His face regarding what you believe He led you to do.   I invite you to consider the first year a trial period—a year in which you tried educating at home, had some successes (be sure to note these), and some items that you intend to revise.   You will live to see another day, and a less crazy homeschool year if you will hang in there with God, and with your family.   May He give you peace and provision, dear friends.
____________________________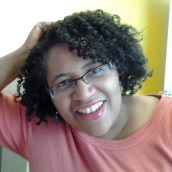 Belinda Bullard – Encouragement
Belinda is a wife and homeschooling mother of three, Belinda is an author and the owner of A Blessed Heritage Educational Resources, a literature-based history curriculum featuring African-American presence in history, as well as the contributions of other races to American history. A chemical engineer by formal education, she also serves as adjunct faculty for college distance learning programs. Belinda blogs at Simply Belinda and Chronicles of a Blessed Heritage.