Christmas is over and January is upon us. For some this means that the cold and snow has officially taken hold and we are hunkering down waiting for spring. This is especially true if those who are hunkering down grew up in a climate where hunkering was never required and firmly believe that spring should start to arrive in mid-January. It takes some effort to last through until spring does come, oh, long about mid-May.
I know that embracing winter and finding things to do outside is the best method for survival (well, that and some really good outerwear.) Sometimes, though, I need some encouragement to do that embracing-thing. What better way to do this than to get a stack of good books about winter, snuggle down in front of the fire with some tea, and read them? If they are inspiring enough, I might even venture outside.
I thought I would share books my family has come across that might also inspire you to don your coats and boots and head outside. And because it is how my brain works, I'll also throw in some ideas for further study and you could just make a winter unit study out of it and call it school as well.
First up is Winter Holiday by Arthur Ransome. This is a part of the Swallows and Amazons series and so far, this is our favorite. Six children spend their winter holiday together in the Lake District in England. A cold snap has frozen the lake they live on and the children mount an expedition across the lake to the "North Pole". The description just doesn't do it justice. There are adventures and codes and blizzards and ice skating and sledding, and it held my two 11-year-old sons transfixed. My boys now want nothing more than a good cold stretch and ice skates with which to enjoy it. We also learned about Fridtjof Nansen, who along with his crew aboard the Fram, was the first to reach the North Pole.
You could turn this into a jumping off point for studying about polar exploration. We found a copy of Nansen's memoir, Farthest North, which chronicles the expedition. Of course, Nansen isn't the only polar explorer; there are enough to last through a very long winter. There's Robert Peary, Roald Amundson, and Ernest Henry Shackleton to name just a few. If you get really excited about the poles, check out the Current Polar Research Community Outreach Projects page [http://tea.armadaproject.org/science_education/researcher_opprojects.html#k12teachers] which has links to many polar research projects.
The next winter book that comes to mind is by Laura Ingalls Wilder. No, it's not The Long Winter, though that would be good. I'm going to suggest Farmer Boy. While the book doesn't take place only in winter, the winter passages are what stick with me. No other book makes me so grateful for central heating. Of course, this might make you interested in pioneer life and how they survived winter. Activity books abound which have great information and preplanned projects for just about any era of history. Some of my favorites are published by the Chicago Review Press. A quick search turned up Colonial Kids: An Activity Guide to Life in the New World and Heading West: Life with Pioneers.
Another book that many of my children enjoyed, even my reluctant reader, was Stone Fox by John Reynolds Gardiner. It tells the story of a boy who participates in a sled dog race in order to save his grandfather's farm. After reading this, I had at least one child who was rather obsessed by sled dogs and sled races. You could move into learning about huskies and other sled dogs, or you could learn about the Iditarod in Alaska. There are dozens and dozens of books about the history of the race, about different racers, and about Balto, the lead dog on the team racing to get the medicine to the sick children.
There are also great children's picture books which are set in the winter time or have winter play a part in the story. Here are a few that we particularly enjoy. Owl Moon by Jane Yolan follows a father and child as they quietly hike through the snowy woods in search of owls. Following in the animals in winter there, you could follow this by Jan Brett's The Mitten. A boy asks his grandmother to knit him snow white mittens. He loses one and we watch as animal after animal climbs into the mitten. No winter picture book would be complete without adding The Snowy Day by Ezra Jack Keats. If you aren't familiar with it, it follows the adventures of a little boy as he enjoys the snow which has fallen overnight. It is a lovely, quiet book just right for young children. Ski Pup by Don Freeman and Henry the Explorer by Mark Taylor and Graham Booth are two older picture books well worth checking out. In Ski Pup, a Saint Bernard is being trained as a rescue dog and finds his first lost skier. In Henry the Explorer, little Henry sets out to explore his world, complete with flags to mark his discoveries and finds his way back home.
Two other picture book titles you may not be familiar with are a couple of our favorites. One Snowy Night by Nick Butterworth shares the adventures of Percy the Park Keeper when the animals in the park want to share his cabin because it is too cold outside. The other is rather difficult to find. It is Zoom Away by Tim Wynne-Jones. (You might have the most luck finding it in the Zoom Trilogy which compiles Zoom at Sea, Zoom Away, and Zoom Upstream.) Zoom is a cat who likes adventure and it constantly searching for his sea captain Uncle Roy and aided by Roy's friend, Maria. In Zoom Away, Uncle Roy's ship is caught in the ice at the North Pole and Maria and Zoom must try to help him. They head to the pole, which is upstairs in Maria's house. These books are full of imagination and very detailed drawings.
This is just the tip of the iceberg (pun unintended, but I'll leave it) when it comes to books which have winter and snow and cold as part of their plot. It is an admittedly random and quirky list, but it is a great start for winter reading. Did I forget your favorite? Leave the title in the comments. Winter is long and I will probably need more titles to while away the hours.
___________________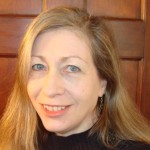 Elizabeth Curry 
Elizabeth Curry is on year 17 of homeschooling her 10 children (with #11 arriving via China at some point next year). Devoted bookworms all, it's not surprising that much of the learning that happens centers around whatever chapter book is being read. When she isn't taking care of children or reading, she enjoys sewing, cooking, and writing. Her life of following Jesus with many children in the Big, Ugly House is chronicled at Ordinary Time.